"Fit & Active Singles-Ready for Summer time" Mix & Mingle- 30s through 50s
Description
"Fit and Active Singles-Getting Ready for Summer " Mix and Mingle
for 30s through 50s age group: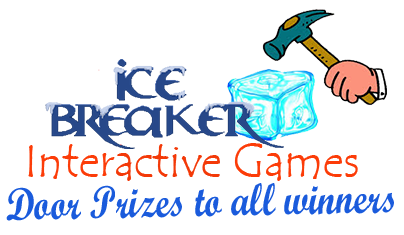 2 Truths and 1 Lie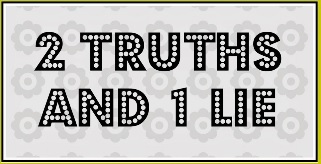 When: Sunday, May 5th 2019 Registration, 630pm start time.
(6:30pm check in time. Event starts PROMPTLY at 7:00pm)

Where: Paddy Barrys Irisah Pub(Venues are subject to change. Please check updated details on the venue prior to the event)
8150 Leesburg Pike
Tysons Corner, VA 22182
Parking: Parking is free in parking garage.
Ticket Prices: $30/per person or $40 at the door (cash only): Drinks OR appetizer is included
Event Details:
Please arrive early – our event will start promptly at 7:00pm.
If you arrive late, we may not be able to put you into the event and there are no refunds. Adding another person after the event starts disrupts the partner rotation and distracts all participants. Thank you so much for your understanding.
Ticket is non-refundable. If we postpone the event, we will send a Voucher to every paid participant that can be used for upcoming singles events.
Ticket is transferable to the same gender if you cannot attend - please let us know in advance
Have fun – no need to be nervous. It is a relaxed way to meet new people in the area and have a good time.
When did it all begin?
I can't really believe it been over 12 years that I have worked in getting singles together to meet and mingle. For the past several years, many singles have gone sick and tired of online dating and the many disappointments. Our events eliminate drastically the possibilities of fake online pictures, dating scams, lies and deceptions (at least to a minimum). We focus primarily in making our events fun and as least intimidating as possible. Our ice breakers alleviate the stress in meeting a bunch of strangers in one evening.
Finding that perfect mate is on many people's to do list, although, many of the people that are single are so busy making ends meet that it can hinder their search. Online dating used to be very popular, but it lacks the personal touch that meeting people in person has. There is a rise in the interest in our singles mixers and using speed dating as a vehicle to make our events as fun and successful as possible to possibly meet your soulmate.
You will have a fun night. Just come out and try it!!!
Our Customer Testimonials:
"Thank you so much for organizing this event. I was so nervous but it ended up being so much fun. I cannot wait to receive my matches. "
-Joselyn, Vienna, VA
"It was my first time and I did not know what to expect. To my surprise, most of attendees were first-timers as well. Dan was a wonderful host and I cannot thank him enough for organizing these events. "
-John, Potomac, MD
" I had a blast last night at the Speed dating event by Lightning Speed Dating. Everything was so organized and the energy for the event was open and fun, which made conversations and connecting so much easier. Unlike a disappointing prior speed dating experience which I had with the company- Prosinthecity- last night's event was so much better. I highly recommend Lightning Speed dating."
-Kevin H, Potomac, Md
For more reviews, please check our Yelp profile at https://www.yelp.com/biz/lightning-speed-dating-services-gaithersburg
Please contact us if you have any questions. Direct number is 301 3251550