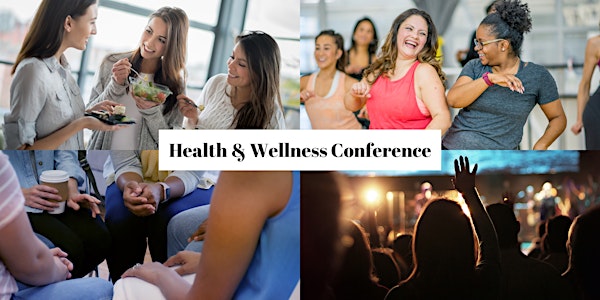 Fit 4 The Call: Health & Wellness Conference
Come learn how to prioritize your health & wellness while walking in your purpose and serving your family and community in excellence!
Date and time
Saturday, October 21 · 9am - 4pm CDT
Location
Greater Mt. Zion Church 4301 Tannehill Lane Austin, TX 78721
About this event
Jump2It Fitness, LLC and CEO, Joanna Coatney present the 1st annual Health & Wellness Conference, Fit 4 The Call! This experience is not like ANY other conference you've ever attended. The high-energy, family atmosphere combined with the dynamic speakers and impactful Table Time activities will leave you feeling rejuvenated, encouraged and motivated to transform the way you think about and prioritize your overall well-being.
WHO IS THIS EVENT FOR? This conference has been created for women in ministry. A woman in ministry is any woman who is walking in her purpose and fulfilling the assignment that God has given her, whether that takes place inside OR outside of a church. Ministry happens EVERYWHERE, and it can keep us extremely busy. Maybe you are a busy mom, community leader, teacher, nurse, CEO, or even a pastor. Wherever you may fall, the demands get high, your energy runs low, and your health and wellness take a backseat to your busy schedule.
Well, it's time to disrupt that cycle!
WHAT IS THE OVERALL GOAL OF THIS EVENT? The theme this year is No Longer Exalting Exhaustion. Attendees will walk away from the conference with a new mindset around what it takes to serve God's people in excellence, learn how to prioritize their health and wellness in spite of their busy schedule, and have realistic next steps to apply to their lives. We are on a mission to create a new culture and set a new standard for women in ministry. Gone are the days of us serving others from a place of lack and exhaustion. We will serve in EXCELLENCE! We will be HEALTHY! We will be WHOLE!
If you're ready to transform your life, REGISTER TODAY!
*If you are interested in applying to be a vendor, go to the link below*
https://forms.gle/ZbizNErosX6V6jcS9
DISCLAIMERS - For ALL CURRENT REGISTRATION TYPES:
There are Limited Quantities on ALL registration types and PROMOTIONS.
Ticket prices are subject to change at any time.
All Sales are FINAL. NO REFUNDS or EXCHANGES.