Description
Give the gift that keeps on stripping!
Be sure to include the name of the person who will be receiving your gift. We'll include it on the gift certificate (printable PDF) that we will be sending to the email address you enter.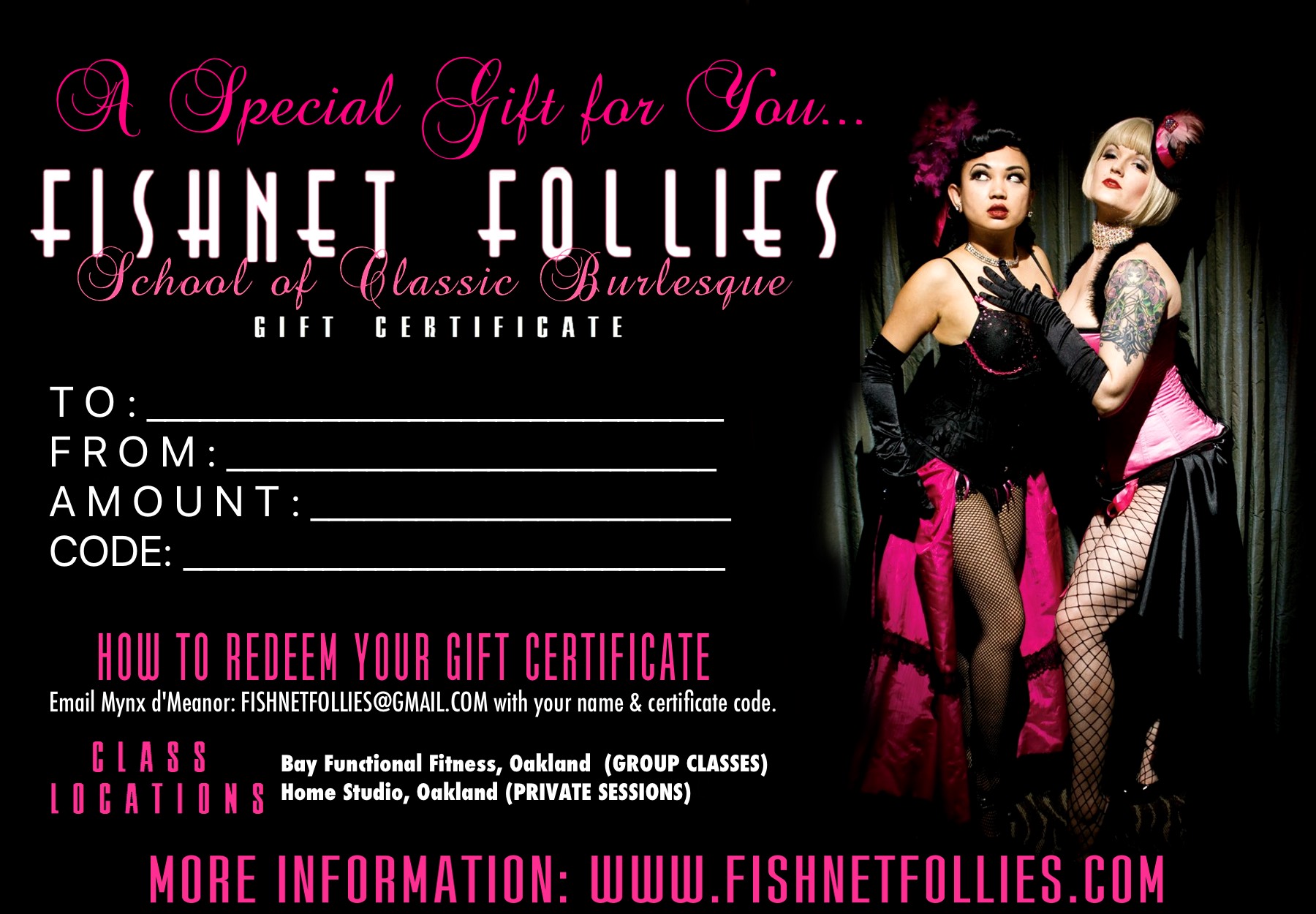 Gift certificates are available for:
GROUP CLASSES: $105
Good for any Level 1 or Mixed Levels class series. (Level 2 or 3 requires instructor approval.)

Meets weekly for 4 weeks, 1 hour class each.
PRIVATE SESSIONS with Mynx d'Meanor: $95 / hour
Good for 1 hour private session with Fishnet Follies Owner/Director, Mynx d'Meanor.

Email fishnetfollies@gmail to schedule appointment
A small service fee will be charged by Eventbrite for each Gift Certificate purchased.
Happy stripping!