Description
A FREE social and recreational program of Metro Parks & YMCA of Central Ohio (ECRN+)
---
Come catch your chance to get hooked on fishing! Metro Parks and ECRN+ believe that ALL children and families should have access to the outdoors to play and build lasting friendships. Children will participate in positive physical activity and experience the sensory wonders of nature. We welcome children of all ages!
WHEN
Saturday, May 27th 2017
» Slot A - 3pm to 4pm
OR
» Slot B - 4pm to 5pm

(Please choose only ONE session)
WHERE
Darby Bend Lakes at Prairie Oaks Metro Park
2755 Amity Road, Hilliard, OH 43026
Please note, our meetup point is NOT in the main park. Google Maps or your GPS may take you just down the road from the entrance to our meetup. Look for balloons at Darby Bend Lakes entrance on Amity road.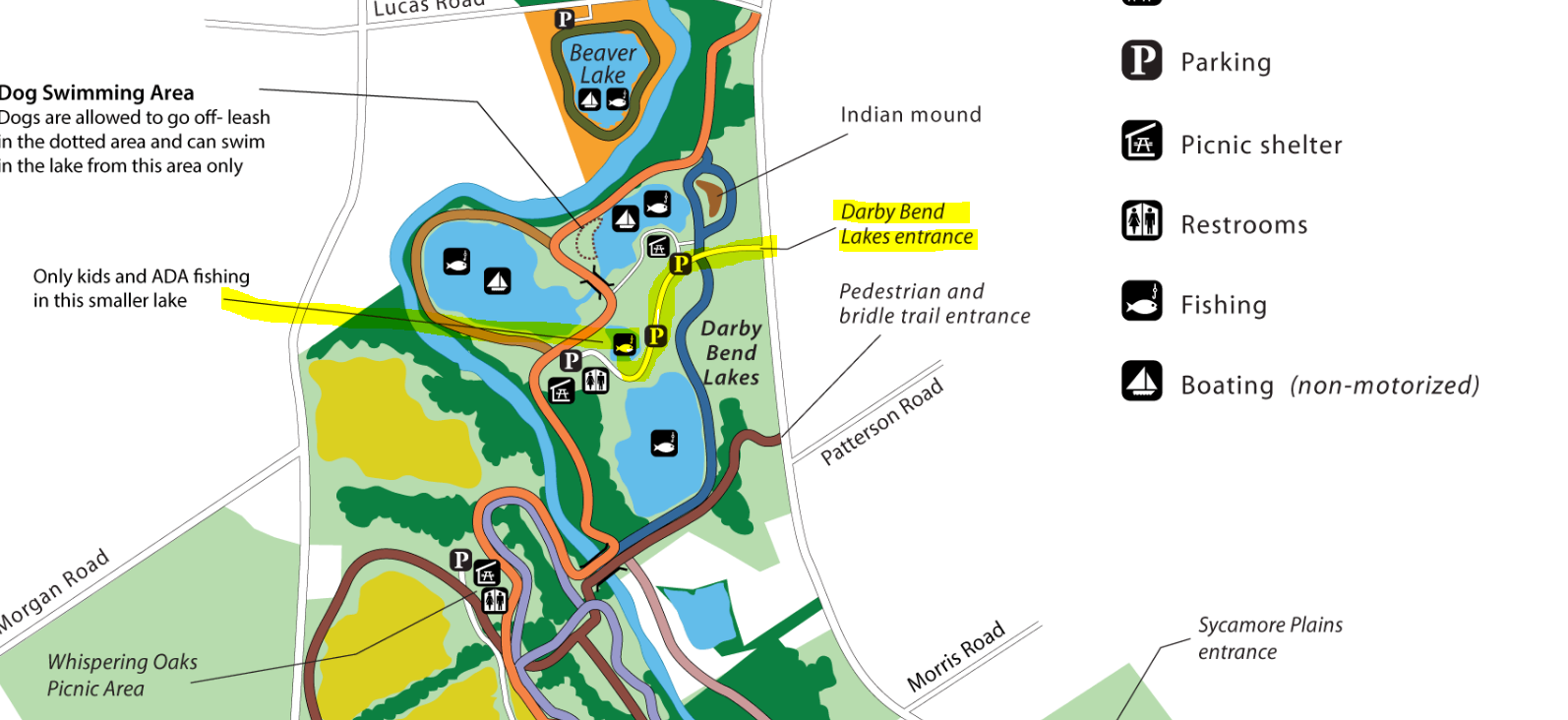 PLEASE NOTE:
• Borrowed fishing gear and supplies (pole, reel, bait, etc.) will be provided. One shared pole per family/group. You are welcome to bring your own gear if you so desire.
• No experience is required! Our Metro Parks Naturalist will provide basic fishing instruction and demonstration.
• Fishing dock is accessible to individuals using wheelchairs, gait trainers, etc.
• In the event of inclement weather, the outing will be cancelled and rescheduled. Please check facebook.com/ECRNplus (you don't need to have a facebook profile to see our public posts) or call 614.835.6073 the day of the event for the latest updates.
• Registration IS REQUIRED and space is limited. Register today to reserve your spot!
• This program is open to both children and their families with special needs as well as the general community-at-large. We encourage an inclusive approach to friendship and fun... the way it should be! :)
• The fishing area is located in the sun. We recommend your child and family wear sun protection (sunscreen, hat, etc)

• Parents/Guardians must stay with their child at all times.
• Restrooms are available but do not have running water. Please bring any extra water you may need.
• Wear comfortable clothes and shoes ideal for the weather.


QUESTIONS?
ECRN+ Family Support Team
» Name: Amanda Biel or Cassie Kranz
» Email: abiel@ymcacolumbus.org ckranz@ymcacolumbus.org
» Phone: 614.835.6073 614.300.7867
Metro Parks Staff
» Jen Rosa - Metro Parks Naturalist
» Email: rosa@metroparks.net
Hosted by: Metro Parks and ECRN+
Sponsored thanks to: Columbus and Franklin County Metro Parks, The YMCA of Central Ohio (ECRN+), and The Ohio Department of Developmental Disabilities.