"A woman needs a man like a fish needs a bicycle." Tune in to this virtual cabaret for an evening celebrating women in music!
About this event
Irina Dunn coined the famous feminist catch-phrase: "A woman needs a man like a fish needs a bicycle." Although the music canon has been dominated by men for centuries, female musicians, composers, and singers refuse to be silenced by the patriarchy. Part of the monthly Gemini Voices Co virtual cabaret series, local Philadelphia artists will perform music written by, for, and about women and their experiences. Tune in on Saturday, August 7th at 7:30 PM ET, live on YouTube!
Cast:
Mary Ott
Gillian Booth
Syrena Torres
Leandra Ramm
Juliana Luber
Olivia Perrin
Jordan Bowman
DianeMarie Dilabio
Sarah Baumgarten
Gabrielle Turgeon
Jacqueline Novy
Lisa DeChristofaro
This performance is pay what you can with suggested donation. As part of the Gemini Voices monthly online cabaret series, this concert supports artists during the COVID-19 pandemic. A portion of the proceeds goes directly to the performers.
Donation information:
Venmo: @gillian-booth
Zelle: geminivoicesco@gmail.com
GoFundMe: https://tinyurl.com/GVCFund
Follow us!
Facebook: @GeminiVoicesCo
Instagram: @GeminiVoicesCo
We encourage you to join our newsletter for updates. Subscribe here: https://bit.ly/3lGq9Sk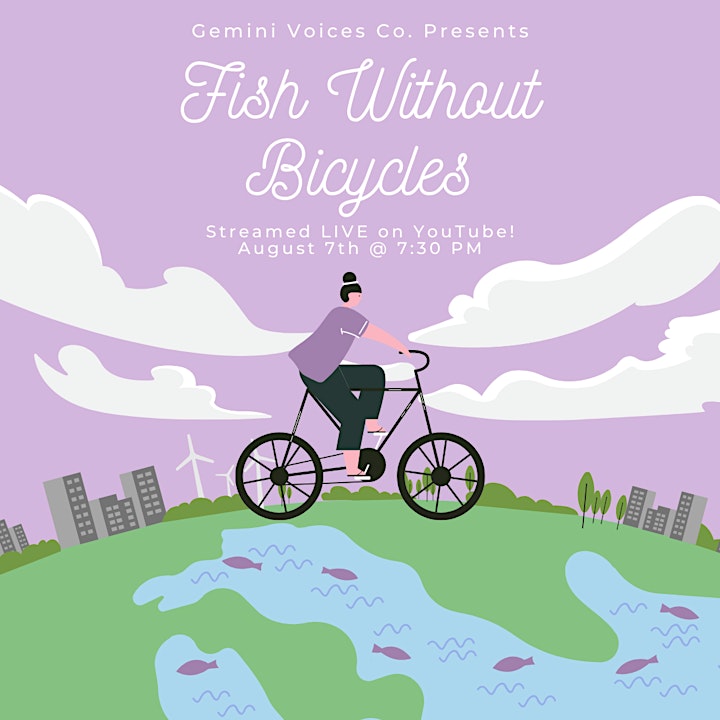 Organizer of Fish Without Bicycles: A Celebration of Women in Music!