Description
Master. Mentors. Marketplace.
Get seriously schooled about your Christian Startup Business
Any Christian in God's family, no matter who they are, can start a business from scratch by attending the Fish Tank Startups Workshop, because it is:
Based on Scripture,
It's Sequential, and
It's Service-orientated
Can you answer YES to any one of these questions…
Do you want to know if God really wants you to be prosperous?
Do you struggle with not knowing what to do or what to do next in business?
Do you want to work at 50% of what you LOVE than 100% what you dislike?
Do you want to significantly INCREASE success BEFORE investing hundreds or THOUSANDS in your business?
Does your family want to honor God from all your talents and earn MORE?
Do you want feel free to focus on what you do best and what will keep you IN business and OUT of trouble with others?
…if you did, then you need to attend…
Charter Special $147 (regularly $297)
July 15th, 8 AM – 5 PM
South Fellowship Church (Connections Suite, few doors south of Solid Grounds Coffeeshop)
6560 S Broadway, Centennial, CO 80121
If you said "YES!" to any or all of the questions above, you're in for a treat! I'll answer these, and many more questions, during the workshop.
The VALUE of this workshop is well over $500!! This content is UNLIKE anything being offered by any

secular or Christian coaching or school course anywhere!

DISCOVER how YOU can unearth and then turn your God-given talents, skills, and experiences from soul-sucking into profit-making by creating your own startup business!
So often I meet people that are in so-so jobs or careers and are not using all of their true God-given talents and spiritual gift as God has outlined their assignment and work and how to use them in the marketplace. They have come to believe that wealth and prosperity are not what God wants for us because of their failures or missed assignments.
But in fact, author Thomas J. Stanley of "The Millionaire Mind" says that 81% of people who own their business do so because they get to use ALL of the talents and skills, just like in the parable of the talents (Matt 25:14-30), the two slaves that "immediately...traded with them" and put each of their number of talents their master gave them to work!
Not any more.
Fish Tank Startups Workshop is here!
The above testimonial is from Lt. Col Del Palazzo, a Marine attending National Defense University. If you notice, his comments were after a ONE HOUR consulting call about startups and entrepreneurship from me.
If that was after a one hour mentoring call, can you imagine what it will be like spending eight hours in the Fish Tank Startup Workshop and walking away with a filled out, ready to use workbook to start your business?
We're not talking about another "bible study" or a discussion about business, we're talking about a FAITH + WORKS Workshop! You will walk away with so many actionable items based on Scripture that this value-packed workshop is worth well over $500!!
Charter price: $147
You'll walk away with (limited seating, valued at over $500!):
A Fish Tank Startups Workbook and YOUR business framework to run ANY sustainable business God has dreamt for YOU!
Lunch, light snacks, and drinks will be provided.
This workshop applies to you no matter your age, talents, experience, industry, or education.
A full day workshop working alongside other Christians in the same situation, going through the same steps at the same time. You won't be or feel alone.
Printable To Do worksheets
A workshop follow-up teleconference
And a FREE copy of our 20 page Fish Tank Startups Print Newsletter Cornerstone Issue #1, regularly $24.99 a month.
Sign up TODAY for this bootcamp style workshop! This what what we WILL BE doing!! It's about faith + works, putting our faith TO work, not merely discussing work!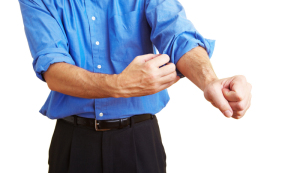 FAQs
Are there ID or minimum age requirements to enter the event?
No, however the content is about high school level.
What are my parking options for the event?
Parking is in front of Connections suite front door.
How can I contact the organizer with any questions?
Connect via LinkedIn (add a comment in the note) and use it's messaging system.
What do I bring to the workshop?
Bring your God-given talents, a business idea that you'd like to start or have started already, an attitude and mindset of growing and applying what you will learn during the workshop, and the expectation is hitting the ground running after the workshop.
SIGN UP TODAY!