Description
Celebrate small business and local fashion during SF Small Business Week! Join us for an evening of
networking, sipping, and shopping.
Meet Incubator designers - past and present

Connect and network with the creative business community

Try shoe fitting tech with Fit-Any

Treat yourself to something unique, and support the local economy
Refreshments and light bites will be provided.

FEATURED DESIGNERS:
BBrazil (FiSF Designer)
Website: bbrazil.com | IG: @bbrazil_activewear

BBrazil was founded with a dream of creating an exciting active wear brand that makes women feel beautiful and empowered while wearing our high-quality designs. Unique to the brand, BBrazil apparel is all individually sewn by seamstresses living in Brazil, providing jobs and creating great work environments and conditions for those working with them.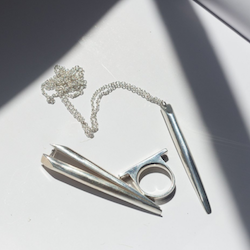 Ende Collective - Krista Gambrel
Website: endecollective.com | IG: @endecollective
For the Observationst, my jewelry draws on components of curiosity and wonder; they spark the creative process. For the Adorned, my jewelry offers a more special experience. In the latest release, I approached materials as a means to tell subtle stories that draw on themes of intuition, energy, versatility, and possibility. I want to empower people by showing them they have options.
My desire is to design jewelry that allows people a moment to feel, to think, and to choose how they want to wear my work. It's all about choice. In a way, this season I was experimenting on a way to help people reframe their semantic brain through the decision making process.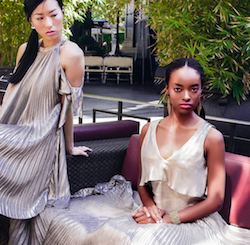 Jessie Liu Collection (FiSF Designer)
Website: jessieliucollection.com | IG: @jessieliucollection
Jessie Liu Collection is a luxurious collection for discerning women desiring more from their wardrobe. Elegant and expressive, the brand has garnered national and international attention, and has been featured in leading fashion events, including Mercedes-Benz Fashion Week New York, Mercedes Benz China Fashion Week, Vancouver Fashion Week, and Who's Next in Paris.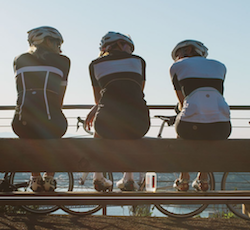 Lexi Miller (FiSF Designer)
Website: leximiller.com | IG: @leximillerapparel
Lexi Miller is an elevated cycling apparel brand for women designed by cyclist and designer Alexis Ring. Alexis started her brand after seeing and feeling many pain points in women's cycling apparel: poor quality materials, ill-fitting ambiguous sizing, garish patterns. Drawing upon fashion runways, Alexis has build a collection known for beauty and uniqueness through tailoring and high quality materials. But the soul of Lexi Miller resides in the stories. Beyond apparel, Lexi Miller is a compilation of tales behind the women who choose to ride a bike and why: what fuels them, what unites them, what challenges them, and what inspires them. As a female presence in a male-dominated industry, Alexis wants Lexi Miller to encourage more women to feel like they have a place on the road and a voice in the narrative.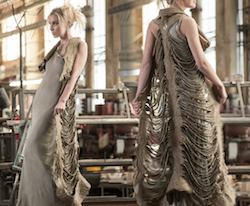 Rebecca Bruce
Website: rebeccabruce.com | FB: RebeccaBruceDesigns
Rebecca Bruce is a local Bay area Designer with a history of dressing CNN anchor women, International TED speakers, Cannes film festival award recipients, and anyone seeking a calling card entrance. Consulting with a conversation about what wants to be expressed, tailored with the ability to build a wardrobe or garment has made her a sought after resource. Rebecca can help elevate and empower your intended dialogue, with expert draping and sculpting techniques enhancing your silhouette. The garment becomes apart of your message, not distracting from it.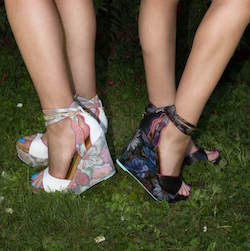 Sara Melissa Shoes
Website: saramelissa.com | IG: @saramelissa_designs
Sara Melissa is a shoe & accessories designer, graduated from The University Of Arts in London as well as FIDM. Her inspiration comes from her childhood in Nicaragua and Guatemala where she fell in love with the vibrancy of Latin American culture & colors. This is why Sara Melissa Designs are always colorful, intricate, and comfortable!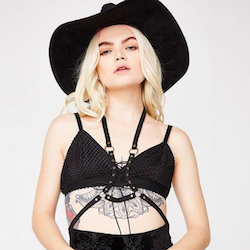 Temple Ro (FiSF Designer)
Website: templero.com | IG: @templerosf
There's nothing more empowering than feeling beautiful in your own skin! With that feeling in mind, Temple Ro creates special pieces for every aspect of your multifaceted life, from dancefloor celebrations, festival adventures, and gala events to weekend getaways and walking the dog. We're a little boho and a little glam, with styles that fit all body types and are both comfortable and super luxe. We're here to honor the gorgeous diversity of all beings on our planet earth, and we're committed to ethical, cruelty-free, sustainable production, without sacrificing style. Temple Ro is lavish fashion with a compassionate heart.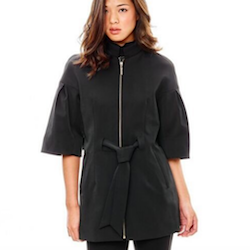 Wear Mahsa (FiSF Designer)
Website: wearmahsa.com | IG: @wearmahsaofficial
Mahsa is an unrelenting idealist when it comes to design. "I spent years searching for the perfect pair of pants" she explains, "finally I designed them myself…I call them magic pants because when a woman puts them on she instantly looks fantastic!"
Starting with one perfect pair of black pants, Mahsa has achieved her dream and much more. Her debut prêt–à–porter collection targeted to urban women on the move, combines her keen attention to fit and detail in pieces that are simultaneously understated and strikingly bold.




SHOE FITTING LOUNGE BY FIT ANY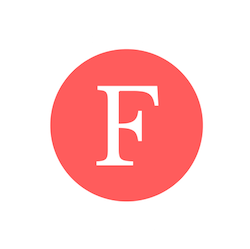 Fit-Any was founded by serial entrepreneurs to disrupt how new and used shoes are purchased. Try their shoe fitting device and get recommendations on shoes that best fit your feet.
MIXER IS SUPPORTED BY