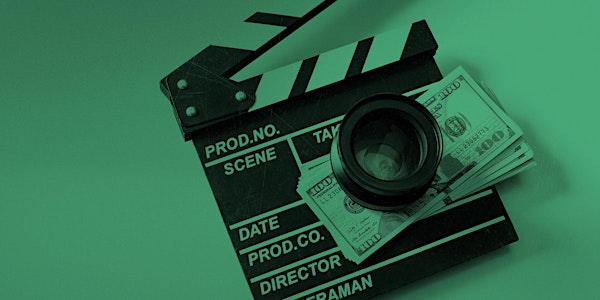 Fiscal Sponsorship 101 with Toni Bell
When and where
Location
IDA Office 3470 Wilshire Boulevard Suite 980 Los Angeles, CA 90010
Refund Policy
Refunds up to 7 days before event
Description
Saturday, June 22, 2019
IDA Offices
3470 Wilshire Blvd. Suite 980,
Los Angeles CA 90010 (Map)

APPLY IDA MEMBER DISCOUNT

Join the IDA now! For discounted admission prices and more!
Join us for Fiscal Sponsorship 101 with IDA's Filmmaker Services Manager, Toni Bell. In this information session, Toni will give an overview of the program and provide insight on how fiscal sponsorship can help you raise funds for your project at any stage. In addition to breaking down the ins and outs of fiscal sponsorship, Toni will also take attendees on a deep dive into the Core Application by sharing examples and advice on what funders are looking for and how to make your application stand out.
Are you currently applying for a grant that is using the Documentary Core Application? As a special feature of this class, Toni will workshop the audience and distribution section of the Core Application for up to 5 projects. Producers are welcome to apply with their examples, which will be selected before the class.
Topics covered will include:
What is fiscal sponsorship
Funding opportunities
Timeline
Types of donations that apply
Additional services available through the fiscal sponsorship program
Core application do's and don'ts
This class is ideal for:
Filmmakers who are interested in submitting an application to the fiscal sponsorship program
Anyone currently applying for grant funding for their projects
Filmmakers interested in learning about options for fundraising
Toni Bell
Toni Bell is an archival researcher and Filmmaker Services Manager at the International Documentary Association where she is responsible for handling the day-to-day operations of the fiscal sponsorship program. She curates the IDA's DocuClub work-in-progress screening series of which many of the films have premiered and won awards such as the Peabody and have screened at film festivals such as Sundance, Tribeca, HotDocs, and CPH: Dox. She is a featured speaker and panelist at conferences and universities and has been a juror and mentor at documentary festivals and labs such as Big Sky, NALIP, Dok Leipzig, HotDocs, IFP Week, Outfest, the Firelight Media Impact Producers Lab, and 4th World Indigenous Filmmakers Lab. She also serves on the advisory board of the Los Angeles South East European Film Festival. She is also an Impact Campaign Manager for Looky Looky Pictures where she currently manages the impact campaign for Chelsea Hernandez's Building the American Dream. Her foray into documentary film began when she started writing and editing the newsletter for the Black Association of Documentary Filmmakers – West. This led to her first job as a production assistant and then an archival researcher for the film, Bridging the Divide: Tom Bradley and the Politics of Race, which aired nationally on PBS. Since then she has done archival research for several documentaries and television shows including Centric's Being. She holds an M.A. in Visual Anthropology from USC, M.F.A in Creative Writing from Naropa University, and a certificate in professional screenwriting from UCLA.
Driving & Parking
IDA is located at 3470 Wilshire Blvd, Suite 980 Los Angeles, 90010; between Normandie and Mariposa streets. Our tower building is not visible off of the main street. Visitor parking is at the Central Plaza Parking Garage with entrance located on Mariposa Ave, south of Wilshire Blvd.
Turn into driveway next to The Brass Monkey
Park in any spot NOT marked 'Reserved'
Once you have parked, exit your vehicle and walk back toward the shops
Take a left, pass the WilFit Sports Club entrance
After several feet, you should see our building on the left.
We are located on the 9th floor, follow the sign for suite numbers.
We are located in the corner 2-hour metered parking is also available on the surrounding streets.
Public Transportation
IDA is conveniently located across the street (249 ft) from Wilshire/Normandie Metro Subway Station, served by the Purple Line, and 10 minutes (0.5 miles) walking distance from Wilshire/Vermont Metro Subway station, served by the Red Line.