Description
World premiere, the first Riskathon ever organized...Startups representing different industry sectors and shaping the risks of the future team up with risk professionals to devise risk management programs tailored to their needs in gripping sprints.
Are you a startup and do you want to learn more on your potential risk exposures, and how to assess and treat them?
Are you a risk professional and are you willing to let your traditional risk analysis skills be challenged by innovative business models based on state-of-the-art technology?
Then join us on 28 June where we will connect two worlds the antipodes of each other around the common topic of risk.


---
Day's Program
08:00 Warm-up Coffee

08:30 Welcome and Event Introduction

08:35 Startup Presentations

09:45 Risk Assessment Sprint

12:00 Networking Lunch

13:00 Risk Treatment Sprint

14:30 Presentation of Risk Management Program Prototypes

15:45 Jury Decision and Awards

16:00 End of Event
---


The participants will be split in 4 - 5 teams that will be assigned to one startup. As a suggestion, the following roadmap could be used:
Risk landscape/exposure analysis: identify the relevant risk exposures for your startup

Propose loss control and risk mitigation solutions for the identified exposures and risks

How would you implement them?

How would you monitor them?

Are there additional risk management techniques that could be used to address the exposures? If so, what and for which exposures?

What would the overall risk management program structure look like ? Centralized, decentralized? Incentive programs, subcontracted vs in house vs a blend?
Each team will have an experienced risk consultant and are free to self-organize. At the end of the day each team will have produced a risk management program for the given startup. There is no prescription as to the form.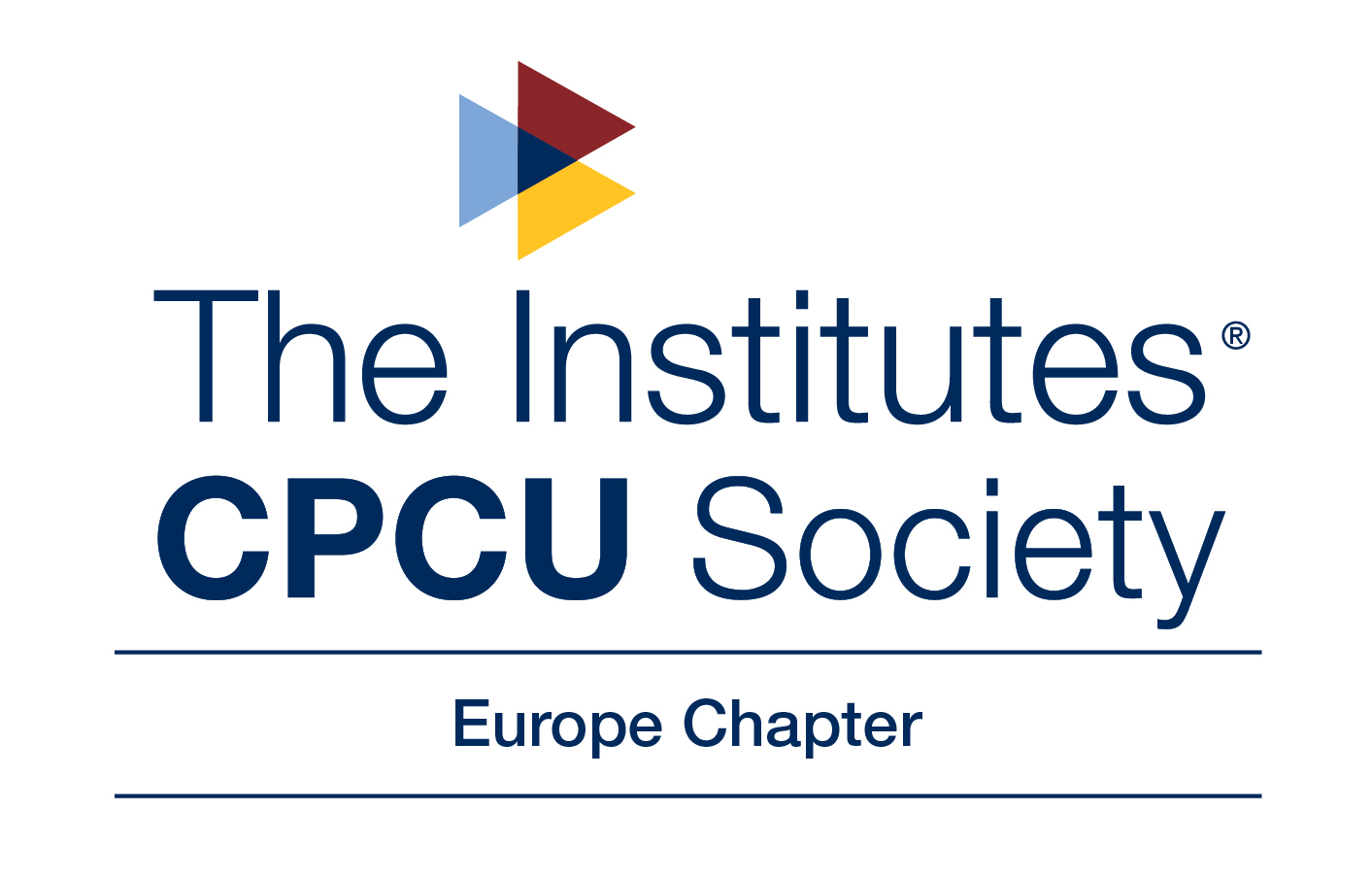 The CPCU Society, www.cpcusociety.org, promotes professional, career development and networking opportunities in the insurance industry. The CPCU Society is a membership organization of more than 20'000 credentialed insurance professionals who promote excellence through ethical behavior and continuing education.

The IIS, www.insurance-institute.ch, was founded in Switzerland in March 2000 with the objective to provide training and education in Insurance and Risk Management. The IIS is a non-profit association which is financed from member contributions and course fees.
Disclaimer: the Europe Chapter of the CPCU Society and the Insurance Institute of Switzerland are non-profit organizations. The nature of this event is purely educational and the produced results are not a substitute for commercial, financial, legal and other professional advices. Under no circumstance shall the Europe Chapter of the CPCU Society, the Insurance Institute of Switzerland and/or the attendees have any liability to the participating startups for any loss or damage of any kind as a result of the reliance on any information provided during the event.
FAQs
How can I contact the organizer with any questions?
Please contact Vincent Bonny on +41 79 103 7872 or vincent.bonny@bluewin.ch