Description
Every First Tuesday of the month, innovators across the state gather at WestGate Academy and connect with people sharing their ideas and insights to impact. RSVP today and join our community Feb. 5th at WestGate. If you're planning on growing your business in 2019, don't miss our First Tuesday this month!
PROGRAMS: February 5, 2019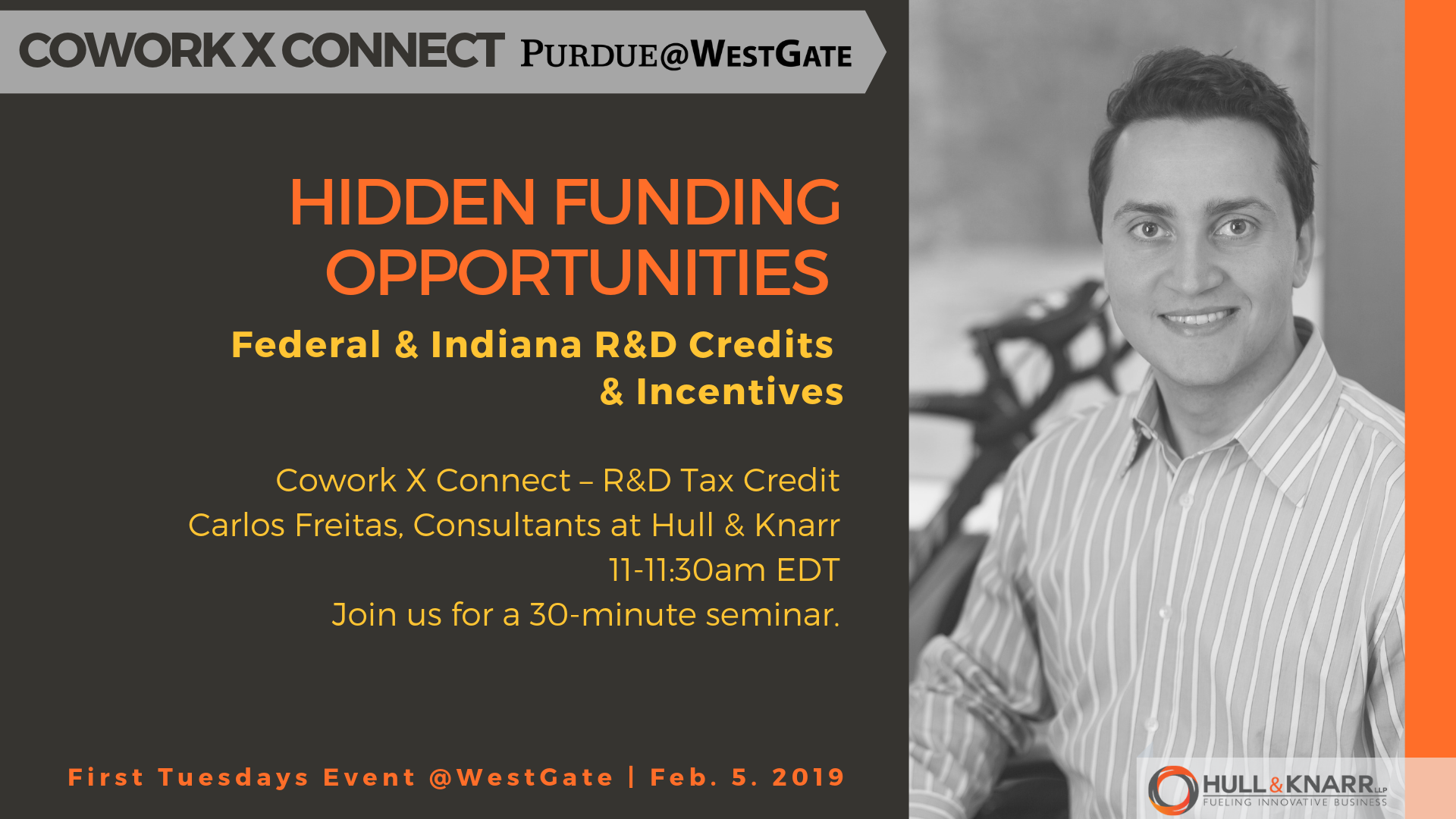 Cowork X Connect – R&D Tax Credit
Brad Ferrell and Carlos Freitas, Consultants at Hull and Knarr
11-11:30am EDT
Join us for a 30-minute seminar in our coworking space.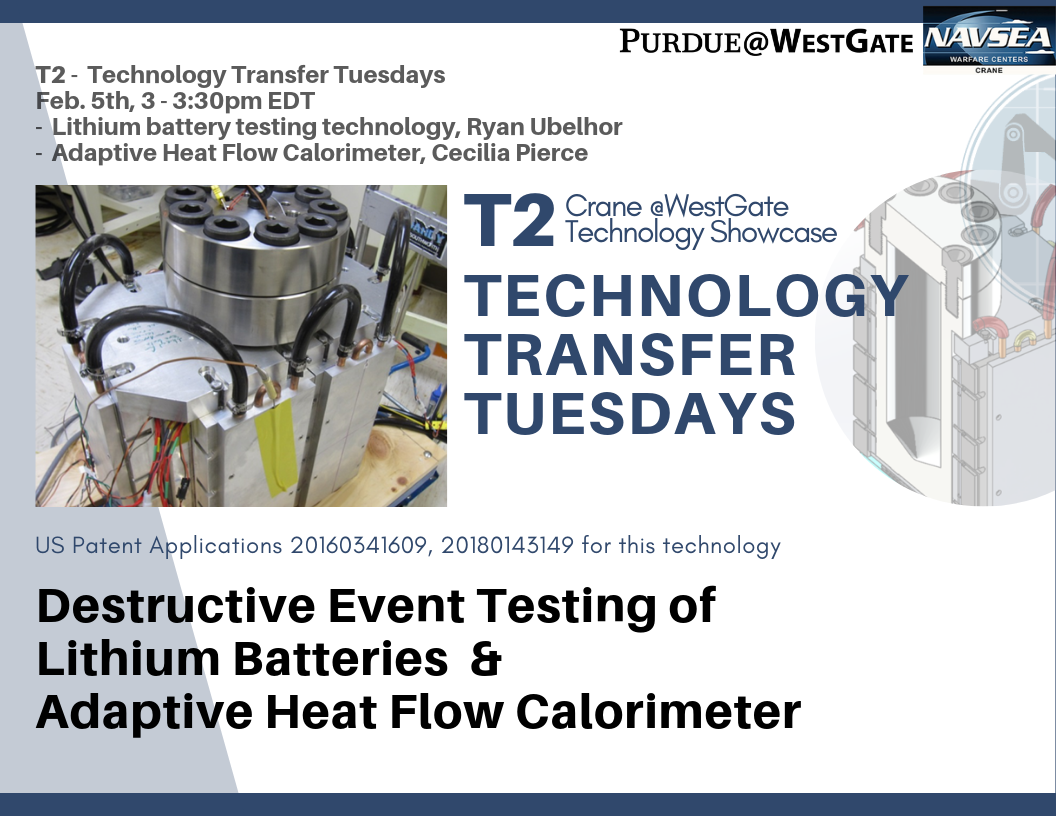 T2 - Technology Transfer Tuesdays NSWC – Crane Technology Showcase
Lithium battery testing technology, Ryan Ubelhor
Adaptive Heat Flow Calorimeter, Cecilia Pierce
3-3:30pm EDT
Join us for our monthly showcase featuring NSWC Crane Technology ready for commercialization! Learn about NSWC Crane technologies and see prototypes of the technology.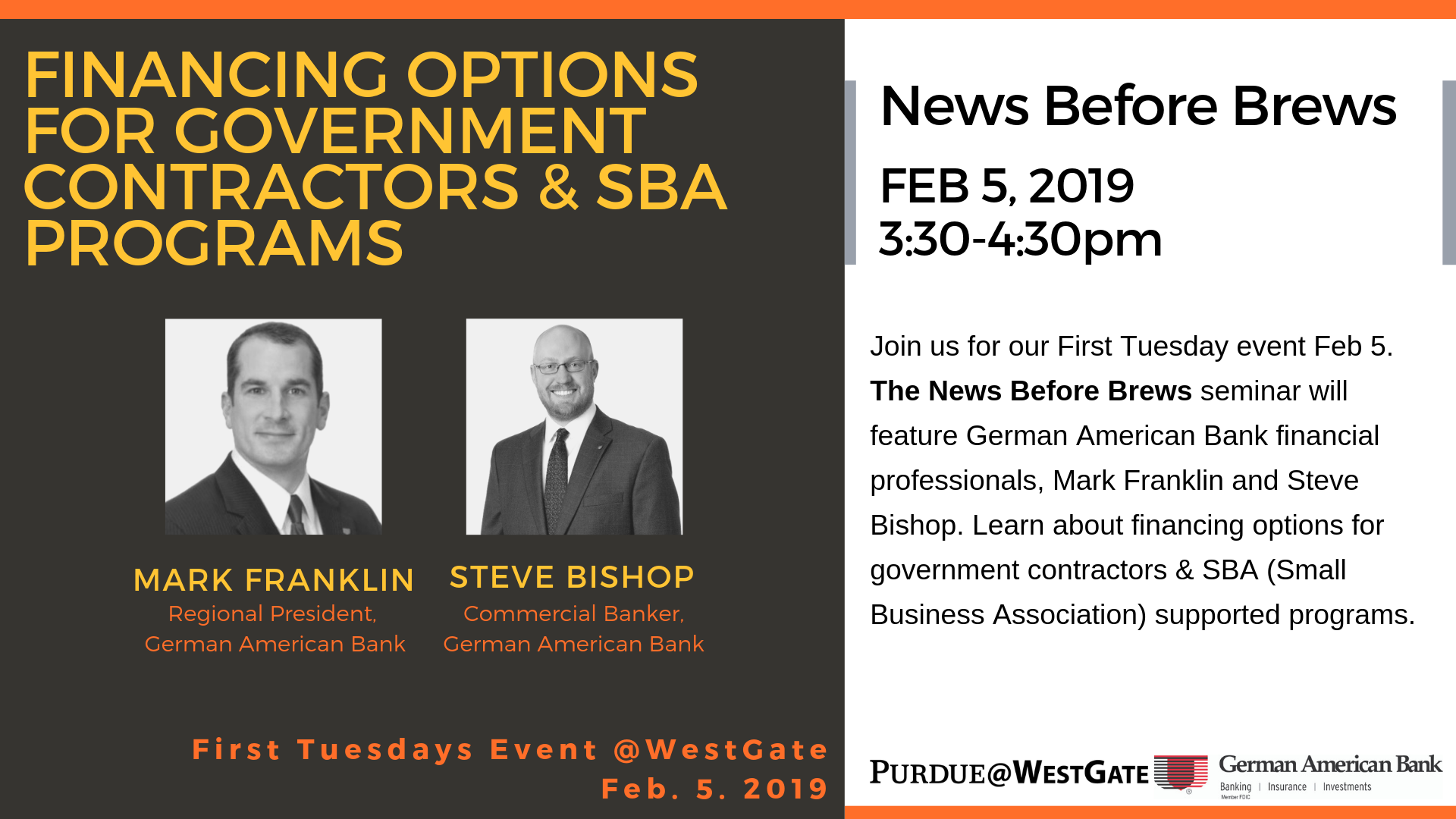 News Before Brews – Government Contract financing Options & SBA supported Programs
3:30-4:30pm EDT
Join us for our First Tuesday event Feb 5. The News Before Brews seminar will feature German American Bank financial professionals, Mark Franklin and Steve Bishop. Learn more about financing options for government contractors & SBA (Small Business Association) supported programs.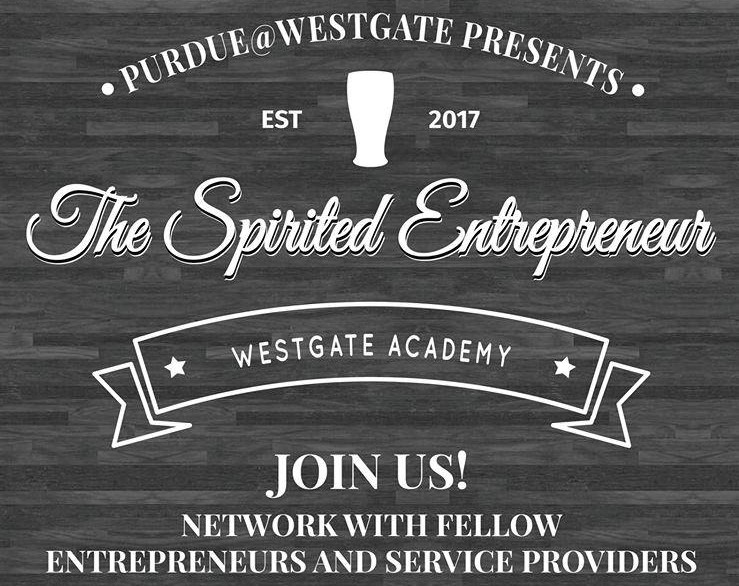 The Spirited Entrepreneur – Networking *No RSVP needed
4:30-6:30pm EDT
Come meet fellow entrepreneurs, industry leaders, and service providers! Appetizers will be provided and spirits of your choice will be available for purchase.


Don't miss out!
The Lock & Key: All day for Free Cowork Day at our coworking space, The Lock & Key

IU's Center for Intellectual Property Research Office Hours 1-5pm EDT | Room 219, The Center for Intellectual Property Research IP Clinic Director, Norm Hedges, will be holding office hours in Room 219. Drop in or email cipr@indiana.edu to set up a meeting!

All events are free to the public.
Sponsored by German American Bank and Hull and Knarr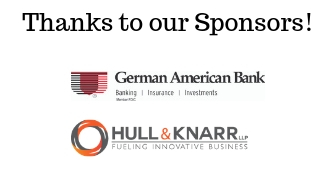 ---
Questions? Contact us today!
Samantha Nelson
Program Manager
(812) 863-4080
sjnelson@prf.org