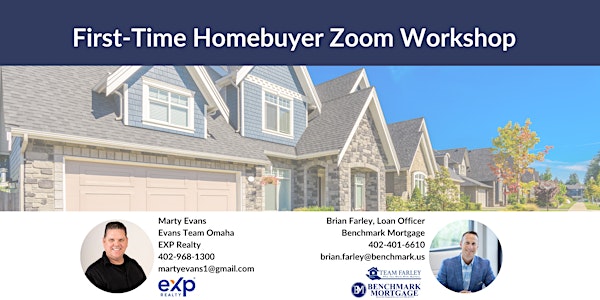 First-Time Homebuyer Zoom Workshop
Join us for a First-Time Homebuyer Zoom Workshop - Meeting for Nebraska Residents
About this event
Would you like to buy a home but don't know where to begin? This class will teach you the step-by-step process of purchasing your first home. Things you will learn:
The Process of Buying a Home from Beginning to End
Qualifications for a Home Loan & Types of Loans
Local Programs Available for Down Payment Assistance
We will draw and give away a $50 Amazon card to one attendee! Great for right before the holidays!
Zoom Link:
https://us04web.zoom.us/j/79080424222?pwd=GSYPKbke2Mn0jNaQZGxz5VJaPG3fGB.1
Meeting ID: 790 8042 4222 | Passcode: 1ehtve