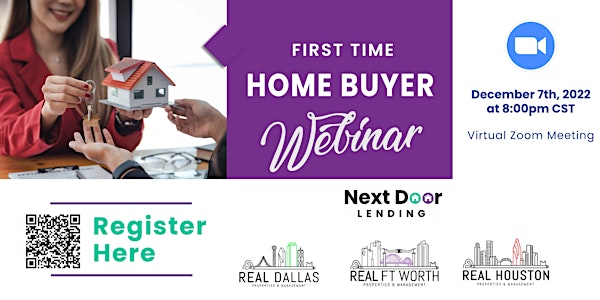 FIRST TIME HOME BUYERS ZOOM CLASS (FREE)
REAL Dallas, REAL Houston & REAL FTW X NextDoor Lending present to you an awesome first time home buyers program on Dec 7th at 8pm.
About this event
Learn all about this process of how to buy a home! Specifically made for first time home buyers to teach you exactly how to prepare for this BIG purchase!