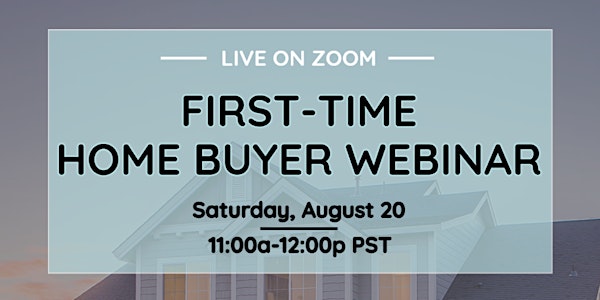 First-Time Home Buyers Webinar | Buying Your First Home!
Everyone is welcome! Learn the basics of owning your first home with this informational webinar!
About this event
🥶FREE webinar that is designed to get folks prepared for when they are ready to buy their homes.
🤵With a Mortgage Loan Officer and a Real Estate Agent joining us, you will have professionals in the industry answering your questions!
🏡Are you a first-time home buyer and might be confused about the buying process of a home?
🏫Everyone is invited to learn about what it takes to becoming a home owner. Regardless if you are a first-time or second-time homebuyer, it is always better to stay educated!
💥Attend our First-Time Home Buyers webinar today!