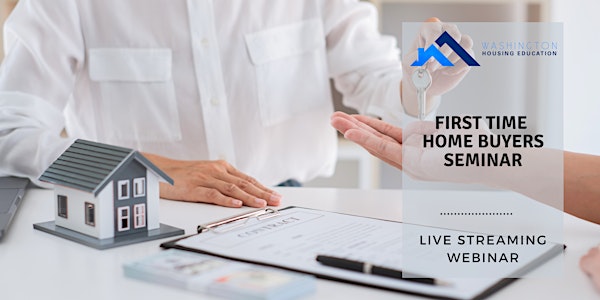 First Time Home Buyers Seminar
Join our exciting virtual class and learn how to avoid common mistakes made by first-time homebuyers & start on the path to homeownership.
About this event
Looking to purchase a home in 2022 and unsure how to navigate the home buying process?
We believe that most people who rent can buy. Our classes have taught over 18,000 Puget Sound residents exactly how to do that. If you're even thinking about buying a home, we'll teach you everything you need to know about the home buying process from A to Z, including our top 10 Deadly Mistakes first time homebuyers always make and how you can avoid them.
To succeed in securing the home of your dreams, knowledge and preparation makes or breaks the purchase. Washington Housing Education has been teaching homebuyer seminars in the Seattle Metro area since 1996, the longest running of any homebuyer education group. As industry professionals and licensed educators, our method is to empower soon-to-be homeowners through education. We help separate fact from fiction about what's really going on, right now, in real estate. We teach you what you should be doing, and more importantly, what you should not be doing. Our commitment to our students is a deeper understanding of the home buying process so that they have an unshakable confidence in their own ability to make the most advantageous decisions in purchasing a home.
The curriculum also includes content sponsored by the Washington State Housing Finance Commission, a local nonprofit that provides down payment assistance programs to qualified first time homebuyers. All attendees will receive a class completion certificate from the Washington State Housing Financing Commission.
Join us for one of our free classes and be on your way towards home ownership!