Description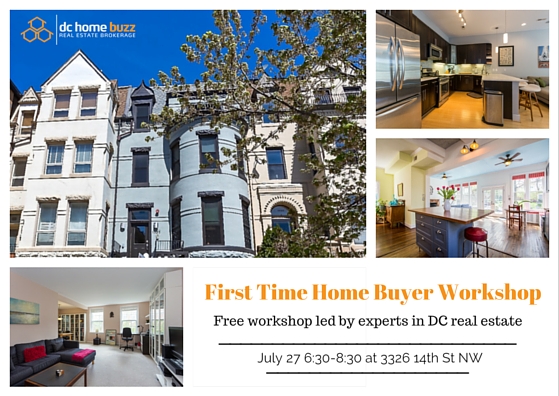 Please join us for our free workshop geared toward first time home buyers. Enjoy light refreshments while our real estate agents decipher the real estate market in relation to home buyers, uncomplicate financing options and terms, and provide tips to get you on the road to homeownership.
As an added bonus, we'll have a recent first time home buyer in attendance to talk about their homebuying experiences and things they wish they knew prior to purchasing their first home.
Additionally, all attendees will be entered to win a prize!
This workshop will be interactive, so questions are encouraged. Feel free to send in your questions to info@dchomebuzz.com prior to the event.
While the event is free, RSVP's are strongly encouraged due to space limitations.
Doors will open at 6:15pm.