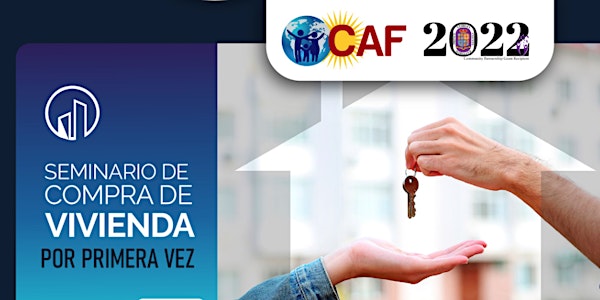 First Time Home Buyer Seminar/Clase para Primeros Compradores de Vivienda
All about the home buying process, Do not lose this opportunity!!/ No pierdas esta Oportunidad!!!
About this event
"Through this First-Time Home Buyers Seminar you will: - Be empowered with financial literacy and management skills. - know your roles and responsibilities in the home buying process - Receive crucial information for First-Time Home Buyers from our guest speakers: Lender , Realtor, Home inspector and MORE ! Receive your Home Buyer's Education certificate that helps you to qualify for down payment assistance after your one on one session with a housing counselor ! Register today! " THE ONLINE CLASS IS easy and FREE! you will receive the meeting link later after registering to log into the ZOOM meeting online.
Info: 301.328.3292 MD / 978.332.7108 MA
"A través de este seminario para primeros compradores, usted: - estará capacitado con conocimientos y habilidades para el manejo de sus finanzas - conocer sus roles y responsabilidades en el proceso de compra de la vivienda - obtendrá el certificado en educacion de compra de vivienda que lo ayudara a calificar para recibir asistencia para gastos de cierre - recibirá la educación directamente de representante del banco , agente de biene raices , inspector, y demas. ¡Regístrate!"
Mas Informacion: 301.328.3292 MD / 978.332.7108 MA