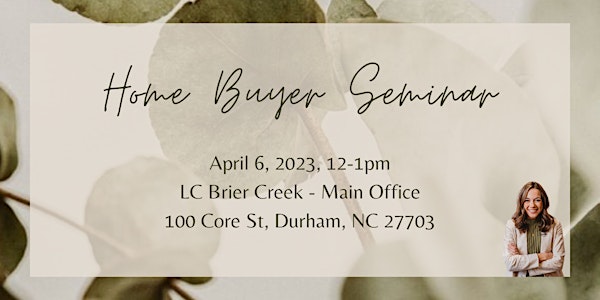 First Time Home Buyer Seminar!
In this seminar, we will unpack our current market, the home-buying process, and your financial options as a first-time home buyer.
Date and time
Thursday, April 6 · 12 - 1pm EDT
Location
LC Brier Creek 100 Core Street Durham, NC 27703
About this event
Buying your first home is such an important milestone! This is a huge step in building financial wealth and freedom. As you prepare emotionally and financially for this investment, it's important to have an understanding of our local market, the home-buying process, and the financing options available to you as a buyer. The seminar will be broken down into the following:
📈 Our current market
🏠 Home buying process
💰 Financing options
❓Questions
We will be located in the small conference room of the LC Brier Creek main office co-working space.
Powered by Costello Real Estate & Investments.