Description
AtoBe accelerator is opening this year Entrepreneur's club in a special event, On November 30, 2016.
The event will include 2 incredible speakers:
Mr. Nimrod Kramer - Co-Founder & VP Product at The Elegant Monkeys:
Common Mistakes of Inexperienced Entrepreneurs
And Mr. Yossi Moldawsky- Co-founder and Active Chairman at Plus Ventures, Founder of HomeRun Ventures:
The Amazing Race - everything you need to know in order to win your first investment
For more information and registration go to: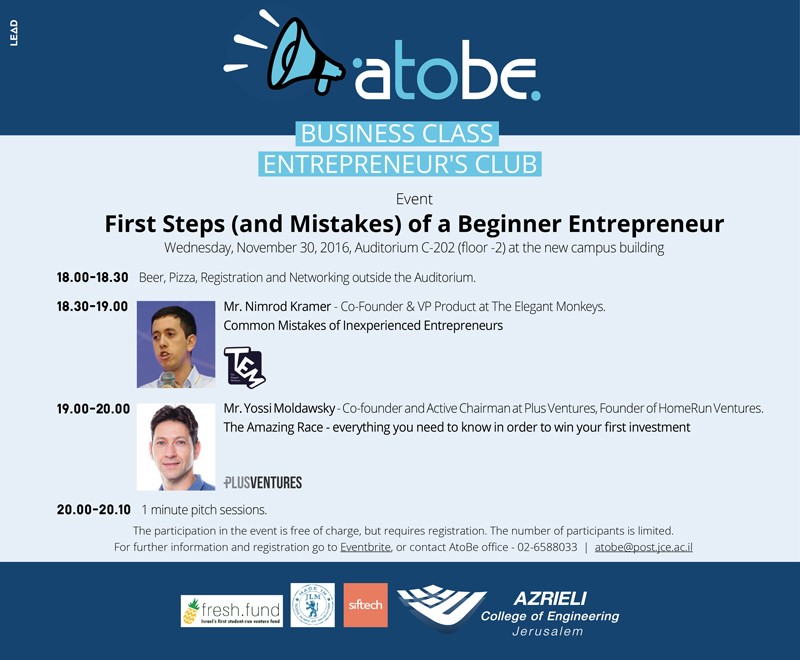 Organizer of First steps (and mistakes) of a beginner entrepreneur
AtoBe Azrieli College of Engineering's Accelerator - We are the only college and Accelerator in Jerusalem who focuses solely %100 on Engineering and technology.
AtoBe Accelerator, the Entrepreneur's Center at Azrieli College of Engineering Jerusalem, supports start-up companies in their first steps, from the point of an idea to concrete startups, from point A to point "Be". The accelerator offers an immersive six months high growth-training program, providing office space, mentorship, a community of like-minded entrepreneurs and introductions to investors and industry.
By mobilizing academic know-how, a crack team of coaches, and an intensive program, AtoBe supports the startups in becoming sustainable businesses. Over the course of a six months' program, the teams transform from idea based startups to businesses. The accelerator encourages Azrieli College students and faculty to develop their ideas into products but it also serves as a center for engineering-based entrepreneurship for the general population in Jerusalem. Spreading entrepreneurship into the community and encouraging economic growth in Jerusalem.
59 companies completed the AtoBe acceleration program in 5 rounds and 12 new companies are currently involved in the sixth round. The AtoBe companies raised more than 28,000,000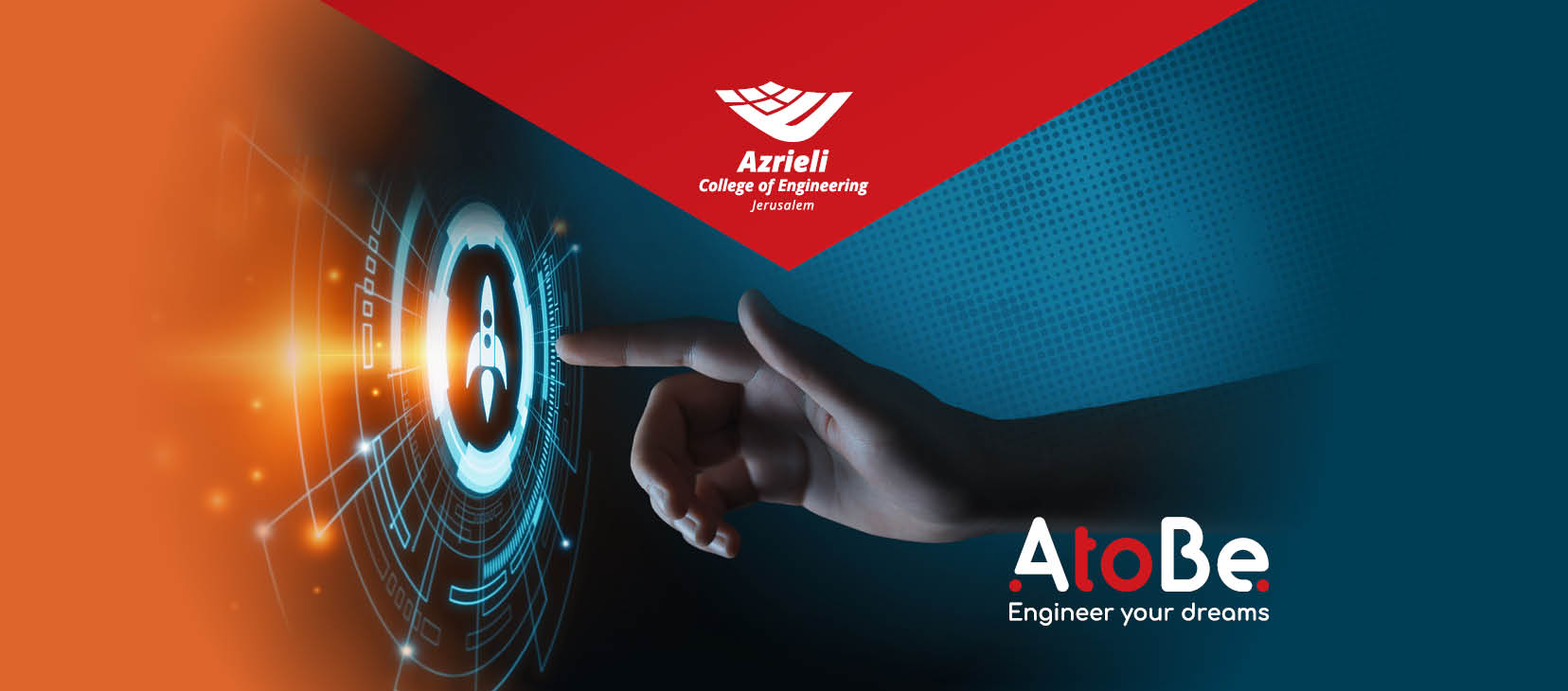 $ and won prizes in competitions in Israel and abroad.
Companies that stemmed from the AtoBe accelerator include "Keepers","EZsave", "The Elegant Monkeys", "Äirscort", "Vicarious" and many more.