Description
THE FIRST SPHERE

Learn simple and effective meditation techniques over a weekend.
During the First Sphere course you will learn four techniques called Ascension Attitudes, which are based on Praise, Gratitude and Love. They are effortless to use, yet powerful to practice. Like the thousands of people who have already learned, we are sure you will find The First Sphere course to be simple, relaxing and fun.

Most of us only know ourselves as a bundle of thoughts, beliefs, opinions and judgements. These are the source of all of our stress, limitations, problems and suffering.
Beyond the constant chatter of the surface of the mind, is an endless wellspring of Peace, Joy, Creativity and Freedom. Ascension is a tool to help you access these wonderful states as a direct, living experience. This Teaching offers a very rare opportunity to experience what it means to be truly alive.
By the end of the course you will have everything you need for a self-sufficient practice that will enhance all areas of your life.
Once you have completed The First Sphere Course you are welcome, and encouraged, to repeat it as often as you wish for FREE! Courses are available world-wide.

COURSE TIMES
Fri, Mar 23, 7:00 pm – 9.30 pm
Sat, Mar 24, 10 am - 4:00 pm
Sun, Mar 25, 10 am - 4:00 pm
See more about the FIrst Sphere Course here
---
Meditation Courses as documented in A Mindful Choice, a stunning documentary that shows the powerful, positive impact the practice of Ascension has on people's lives.
See Trailer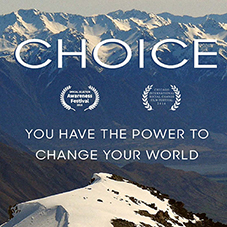 ---
FAQs
Is accommodation provided for The First Sphere Course?
You will need to provide your own accommodation.
I have already learned Ascension Meditation how do I book?
Email us and we will send you a booking code.
Is there a pensioner or student discount?
Contact us if you are a pensioner or student, as you may qualify for a Course discount. Please note; discounts do not apply to Early Bird Special.

Do you hold Introduction Talks?
We are happy to facilitate Introductory Talks on Ascension Meditation. If you would like to host an Intro Talk in your home, school, or workplace please contact us.
How can I contact the organiser?
Email any queries to australia@thebrightpath.com or phone Anya Devi on 0423 214 844


Discover what it means to be truly alive!
www.facebook.com/thebrightpathaustralia