Sales Have Ended
Ticket sales have ended
We're sorry, but ticket sales have closed for the First Response Appreciation Gala. Thank you for your interest in our event!
Sales Have Ended
Ticket sales have ended
We're sorry, but ticket sales have closed for the First Response Appreciation Gala. Thank you for your interest in our event!
Description
***News Flash***
We have had to cut off ticket sales a bit early due to overrunning our capacity at the hotel. The last week and a half has seen many additional ticket sales and First Responder registrations coming in.
HOWEVER, if you want to support our event, you can still purchase a table or one or more tickets to be used by the first responders that are attending, as we have invited two from each department to come for free. Your sponsorshiph of these responders will help us to be able to pay our hotel banquet bill and will be much appreciated. If you purchase a First Responder Table, we will put your name or your company's name on the stanchion so you will be recognized. You can also make a donation by clicking on TICKETS and selecting the Donation option.

If you are a first responder just now getting around to registering, please email me at steve at rowlettstrong dot com (be sure to reformat that as an email address) and we will try to get you in but it's very tight right now. However, we really want you to be there so we will try to work some miracles with the hotel.
Thanks!
*******************************************************************************
On behalf of the residents of Rowlett, Texas, this is our way of thanking the first responders and volunteer organizations that came from all over North Texas to help in the immediate aftermath of the December 26, 2015 tornado that devastated much of our town.
We will honor and recognize each police and fire department, and all the volunteer organizations that we know of (unfortunately there are probably a lot we DON'T know about). And we'll do it all in style with a black tie (Tux optional) event featuring great food, an awesome special guest speaker, a silent auction you don't want to miss, and your chance to win some great prizes at our casino night. Casino provided by Blackjack with Class.

Whether you're buying one ticket or sponsoring a whole table, your money goes to help us honor and thank all those that came to our aid in our biggest time of need.
Emcee:

Todd Gottel, Mayor of Rowlett, Texas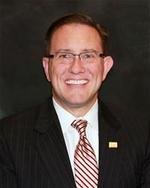 Todd was elected to the Rowlett City Council and has been serving since May 2007. Todd's primary interests are building a better community, improving communications with Rowlett citizens, conservative fiscal management of all funds and a key focus on driving quality economic development.

Todd also serves as Precinct Chair for the the Dallas County Republican Party and is a member and sound technician at First Baptist Church Rowlett.

Professionally, Todd has over 25 years of sales and marketing experience spanning from start-up organizations to well-established Fortune 500 companies. Currently, Todd owns a sales and marketing consulting company focused on helping small to medium businesses launch new products.

Todd was born and raised in Philadelphia and moved to Rowlett in 1995. He has two children and enjoys golf and tennis. He has recently resigned as Mayor of Rowlett to campaign for the soon to be vacated Dallas County Commissioner's Court seat of Mike Cantrell.

Gottel never lost an election in Rowlett.
Guest Speaker: Chris Sommer, NewsRadio 1080 KRLD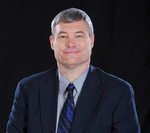 Chris Sommer joined KRLD News as an afternoon anchor in July 2012, but he has been a familiar radio voice in north Texas since the early 1990s. An award-winning anchor, reporter and air personality, Chris was part of the news staff at KLIF-AM from 1991-1997, and was a fixture on the morning show at KPLX-FM from 1992-2011. He and his counterparts at 99.5 The Wolf won two NAB Marconi Awards, numerous national station-of-the-year honors and helped build America's largest country radio station. During his 33-year radio career, Chris has interviewed and covered a very diverse group of famous figures, ranging from Queen Elizabeth II to Emmitt Smith and from Henry Kissinger to Garth Brooks.

Of all his accomplishments and experiences enjoyed in a lifetime of radio, Chris is most often asked about his appearance on "Wheel of Fortune" in 2001. As a contestant during Dallas-Fort Worth week, Chris was victorious and also conquered the bonus round, winning a new SUV as part of his total prize package worth more than $43,000.

Chris is a lifetime Texan. He and his wife, Brenda, and their 16-year-old daughter, Ashleigh, live in Fort Worth. Chris is very involved in the community, having made hundreds of school visits to promote literacy and honor teachers for their hard work and achievements. He also has helped to raise more than $10 million for local charities during his career.