Description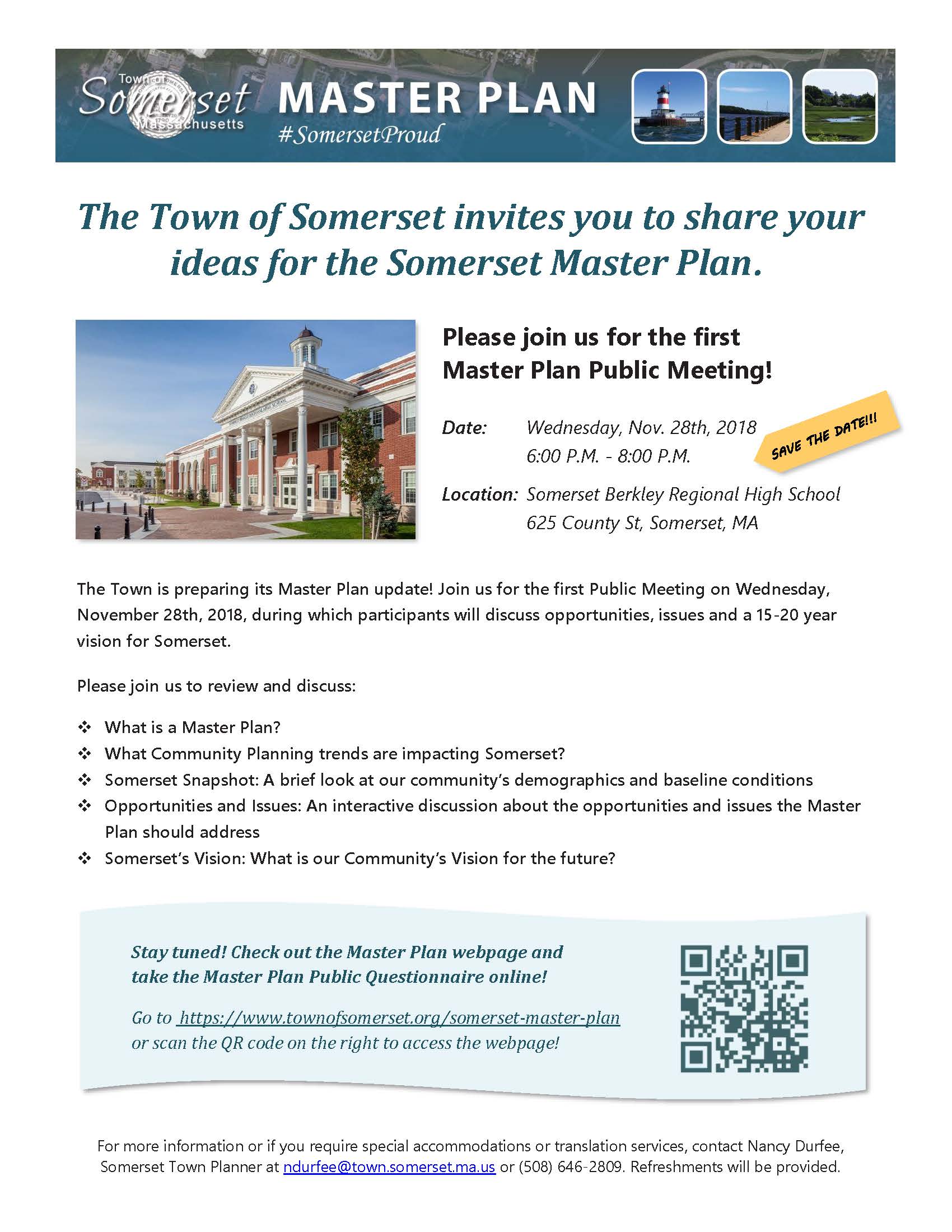 Please join us for the first Master Plan Public Meeting
Date: November 28th, 2018; 6:00 - 8:00 PM
Location: Somerset Berkley Regional School, Cafeteria
The Town is preparing its Master Plan update! Join us for the first Public Meeting on Wednesday, Novebmer 28th, 2018, at 6:00 PM, during which participants will discuss opportunities, issues and a 15-20 year vision for Somerset. Please join us to review and discuss:
What is a Master Plan?
What Community Planning trends are impacting Somerset?
Somerest Snapshot: A brief look at our community's demographics and baseline conditions
Opportuniites and Issues: An interactive discussion about the opportunities and issues the Master Plan should address
Somerset's Vision: What is our Community's Vison for the future?

We invite you to the first Public Meeting to engage the public in the Master Plan process. Please see the flyer for date, time, and details. Thanks and hope to see you there!
When posting on Social Media, please use the hashtag #SomersetProud so that we can curate the conversation around the Master Plan!