Description
First Innovation Symposium to host Dr. George Brilmyer on October 19th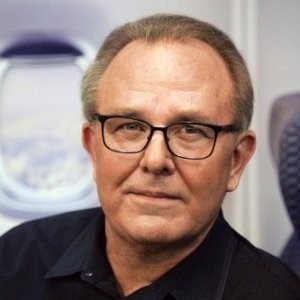 JOHNSON CITY -- The ETSU Innovation Lab has partnered with University School Junior, Saad Salman, to bring innovative and entrepreneurial speakers to the region. The Innovation Symposium is the brain-child of Saad Salman, who stated that he is "committed to provide the youth of Northeast Tennessee the opportunity to interact with pioneers and innovators in the fields of Science, Technology, Engineering, the Arts, and Mathematics." In partnering with the Innovation Lab, the Symposiums have grown to include researchers, innovators, entrepreneurs, start-ups, university students and local businesses.
The first speaker is George Brilmyer who holds a PhD from the University of Texas at Austin where he specialized in electrochemistry under the tutelage of Prof. Allen J. Bard. For the past 35 years he has been involved in all facets of battery-related product development with several major corporations. Dr. Brilmyer has introduced new products in several different industries and holds 12 patents. He is now a partner and co-founder of HighWater Innovations, LLC where he is focused on the development of new products for the battery industry. George is also very involved in serving the local community through Rotary International and is a past president and current board member of the Evening Rotary Club of Johnson City.
"I am very impressed with and supportive of Saad's vision, and look forward to having the community hear from one of our region's top innovators and leading business men, Dr. George Brilmyer" stated Dr. Audrey Depelteau, Director of the Innovation Lab.
The public is invited to this free program at the ETSU CULP Forum from 7:00 – 8:00 p.m. on Thursday, October 19, 2017. Doors will open at 6:30 p.m. For disability accommodations, call the ETSU Office of Disability Services at 423-439-8346. For more information about the ETSU Innovation Lab contact us at Innovation_Lab@mail.etsu.edu, 423-439-8535, or visit our website at http://www.etsu.edu/ilab/.
Date and Time
Location
D.P. Culp University Center (Forum, Room 311)
412 J L Seehorn Jr Rd
Johnson City, TN 37604