The first step to get to Hollywood's biggest comedy stage at the Laugh Factory!
About this event
Did you know that Kevin Hart first started on our First Impressions stage?
First Impressions was created as the beginning segment to every Chocolate Sundaes Comedy Show to give up-and-coming comedians a chance to perform on one of stand ups biggest stages - the Laugh Factory in Hollywood.
Kevin Hart. Dave Chappelle. Ali Wong. Howie Mandel. Chris Rock. They've all hit our stage at the world famous Laugh Factory in Hollywood. And now - you can join us to find the next big comedy star from the very beginning.
Everything you love about Chocolate Sundaes - the hilarious comedians, the inclusive vibe, the amazing music, the trendy ambiance - is now available in your living room! The thousands of people who've joined us this year will tell you that our show is not like the other virtual shows you've seen. You will become a part of a community that has helped each other survive and laugh through these tough times. And we'll treat you like family - we'll roast you, your house, your pets and whoever else we can see on your screen!
This show is for adults 18 and over. We can't stop you from having your kids in the room, but we highly suggest against it!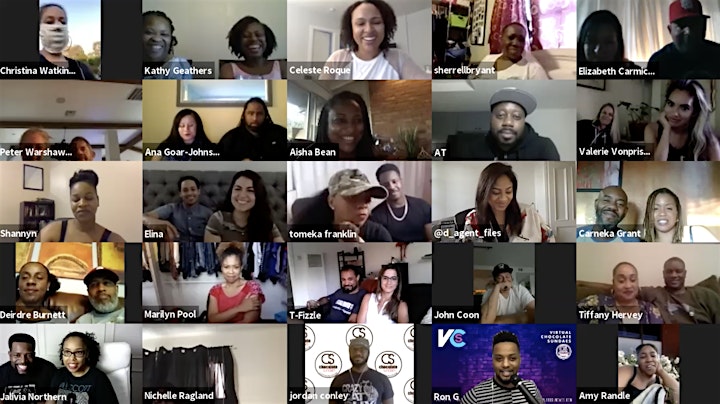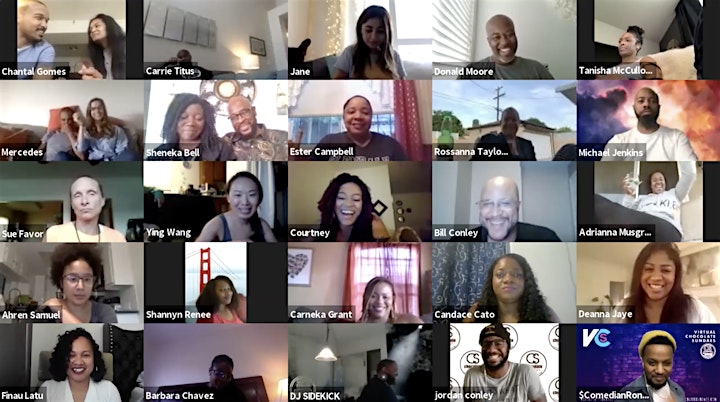 Organizer of First Impressions Virtual Stand Up Comedy Show
Chocolate Sundaes Comedy is Hollywood's hottest comedy brand. We host weekly shows at the Laugh Factory on Sunset Blvd, as well as monthly shows in Downtown Oakland. And NOW - check us out online for our Virtual Chocolate Sundaes shows!
We showcase a powerful mix of seasoned veterans as well as up-and-coming comedians who you've seen on all of the major networks. Recent performers include Kevin Hart, Katt Williams, Howie Mandel, Bill Bellamy, Ali Wong, and Tracy Morgan, just to name a few.
You never know who may be in attendance in the audience. Recent celebrity sightings include Justin Bieber, Beyonce, Jay Z, Byron Scott, Tyrese, Kendall Jenner, and J Cole. Come dressed to impress and be a part of one of the best audiences in Hollywood!