Description
In honor of Arturo Schomburg's Afro-Latino heritage and dedication to collecting materials that celebrate the African Diaspora experience, the Schomburg Center and Conjunto Guantánamo are excited to present the "Little Havana/Afro-Cuban" edition of First Fridays. Enjoy our signature drinks, and groove the night away with a mix of heartthumping beats and live band sets at our popular monthly social gathering!
The evening's band will be the sizzling ambassadors of Cuban folklore, Conjunto Guantánamo, who'll bring a freshly interpreted, classic Afro-Cuban sound. The jam session will be punctuated by lively percussions, pounding syncopated bass lines, brazenly exotic trumpet melodies, uninhibited improvisation, and the sultry vocals of Pepito Gomez that will infuse the evening with traditional Afro-Cuban music and the raw energy and edge of New York City's unique nightlife.
PLUS, visit our new Black Power! exhibition on view in the Main Exhibition Hall during its extended viewing hours!
Host: Dhalimu from Dhali's Closet
Suggested dress code: Afro-Latino flair!
Performing: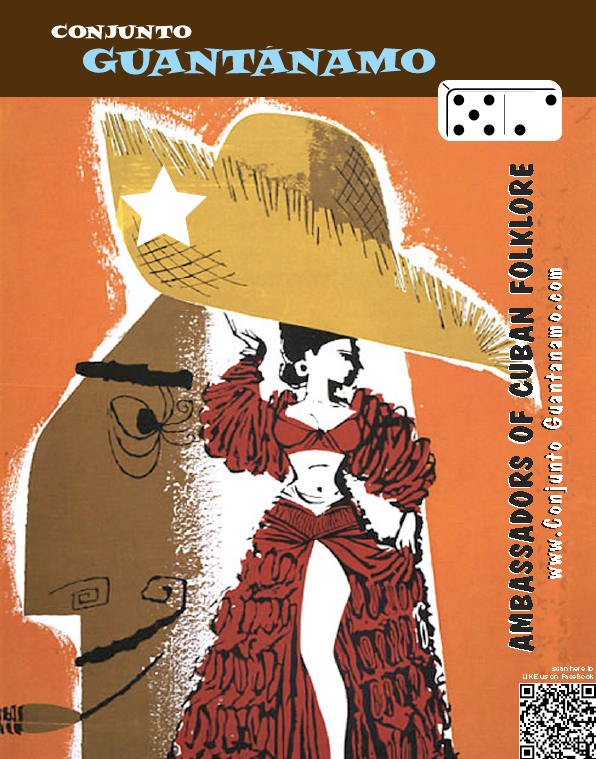 #FirstFridays

FIRST COME, FIRST SEATED
For free events, we generally overbook to ensure a full house. All registered seats are released 15 to 30 minutes before start time, so we recommend that you arrive early.

GUESTS
Please note that holding seats in the Langston Hughes Auditorium is strictly prohibited and there is no food or drinks allowed anywhere in the Schomburg Center.
PRESS
Please send all press inquiries (photo, video, interviews, audio-recording, etc) at least 24-hours before the day of the program to Ayofemi Kirby at ayofemikirby@nypl.org.

Please note that professional photography and video recordings are prohibited without expressed consent.