About this Event
DOORS: 7:00 PM | FREE ADMISSION WITH RSVP
ADMISSION GRANTED ON FIRST COME, FIRST SERVED BASIS
21+ | GENERAL ADMISSION
VIP TABLE UPGRADES AVAILABLE, CONTACT BOXOFFICE@HIFIINDY.COM
----------------------------
Dogfish Head & MOKB Presents: HI-FI First Fridays
Dogfish Head & MOKB Presents: Free First Fridays at HI-FI featuring emerging local, regional and national acts. HI-FI and LO-FI Lounge host free shows on the First Friday of each month. While you are here hop around to the different galleries inside the Murphy Arts Center, check out PinVault's Vintage Pinball games and grab some food any of our eclectic local eateries. After the show, we kick off Back To the Future at 11pm for Fountain Square's only First Friday Dance Party with DJ Metronome, Deckademics DJs and J. Moore on the mic.
ABOUT JUSTIN PETER KINKEL-SCHUSTER
What does a songwriter who has mined darkness do when he finds a measure of contentment?
This was the challenge that faced Fayetteville, AR songwriter Justin Peter Kinkel-Schuster when writing his new album 'Take Heart, Take Care.' A songwriter who had success with Water Liars and Marie/Lepanto (his collaboration with Will Johnson of Centro-Matic) and has earned acclaim from NPR, Billboard, NY Times, and Paste Magazine now took time to reassess his writing process. Kinkel-Schuster, who everyone calls Pete, says, "I had, more than anything else, good things to say, and ironically I was unsure of how to say them. I'd spent so long yawping at perceived darkness both real and imagined, internal and external, that I was in a sense starting from scratch, learning to express something good in a way that didn't feel cheap or silly or disingenuous to me."
"It took a long time, relatively speaking," he says, continuing, "It involved a lot more patience and consistency." He is talking about songwriting but could be talking about the work of showing up for life. He lists the means that helped with the latter, all as if still unfolding: "Learning to stop making the same mistakes over and over. Moving to Arkansas. Meeting my partner. Finding peace and stability at home but being able to keep working. Finding a balance between all of these things. Being sober for a number of years and working on upkeep."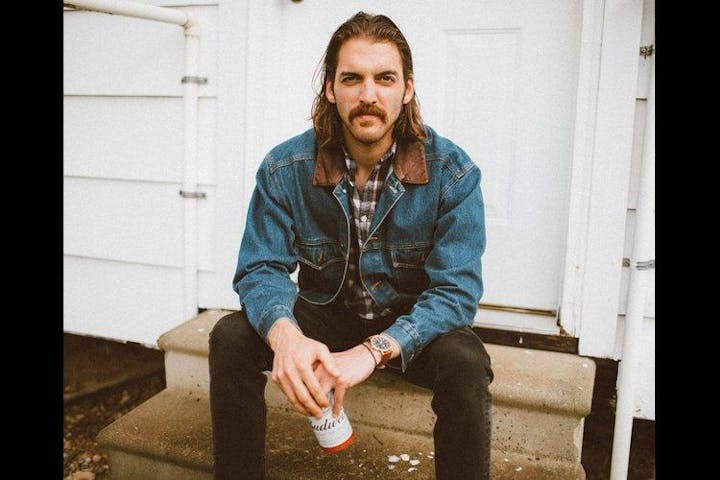 ABOUT SPENCER THOMAS
Spencer Thomas is a born and bred Mississippian living in the state's capital of Jackson. After putting college on hold (for rock 'n roll) in 2014, he's been on the road with Alt-Country band Young Valley singing and playing drums. "I've co-written songs with Zach Lovett of Young Valley for about 8 years. I had enough tunes that didn't quite vibe with the sound of the band in my back pocket that I decided to book some studio dates."
With spare time off the road and a lot of sock drawer money, Spencer recorded "Hangin Tough" at Dial Back Sound in Water Valley over the course of 2018 with engineer Bronson Tew on bass (and the board), Ethan Frink on drums, and Kell Kellum on guitar. "We approached the record with broad strokes. We wanted to make sure each part made a statement without shifting any focus away from the song. I think you can hear that when listening to the record."
Performers
Date and Time
Location