About this Event
DOORS: 6:00 PM | SHOW: 7:00 PM | FREE ADMISSION WITH RSVP
21+ | GENERAL ADMISSION, LIMITED SEATING
----------------------------
Dogfish Head & MOKB Presents: LO-FI Lounge First Fridays
LO-FI First Fridays featuring live music from up and coming artists plus a visual art installation from a featured local artist. Yes, it's 100% free thanks to our partners at Dogfish Head, Tinker Coffee and Klipsch. While you are here, you can bounce around to all the different events and activities happening throughout the building including HI-FI's Free First Friday Show, Back To the Future Dance Party, Pin Vault's vintage pinball games, Future/Friends gallery, Museum of Psychophonics, Get Dirty Ceramics and more.
- Live Music: Weezer "Blue Album" Tribute, The Smokes
- Visual Art Installation: Romanus Records, Jessica Saunders, Jarad Solomon
- Free Tinker Coffee
- Full Bar featuring Dogfish Head craft brews, spirits and wine!
Directions:
LO-FI Lounge is located on the 2nd floor of the The Murphy Arts Center (formerly the Do317 Lounge).
Want to perform or show your art at LO-FI First Fridays? Interested in renting the LO-FI for a private party? Reach out to us at booking@mokbpresents.com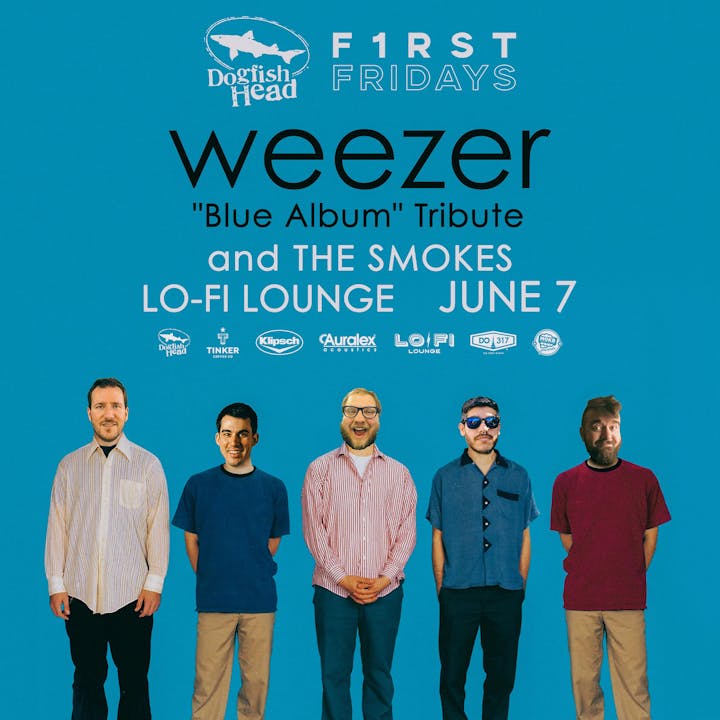 ABOUT WEEZER "BLUE ALBUM" TRIBUTE:
Join Wakefield, Indianapolis' own Weezer cover band, to celebrate the 25th anniversary of Weezer's self-titled debut, "The Blue Album."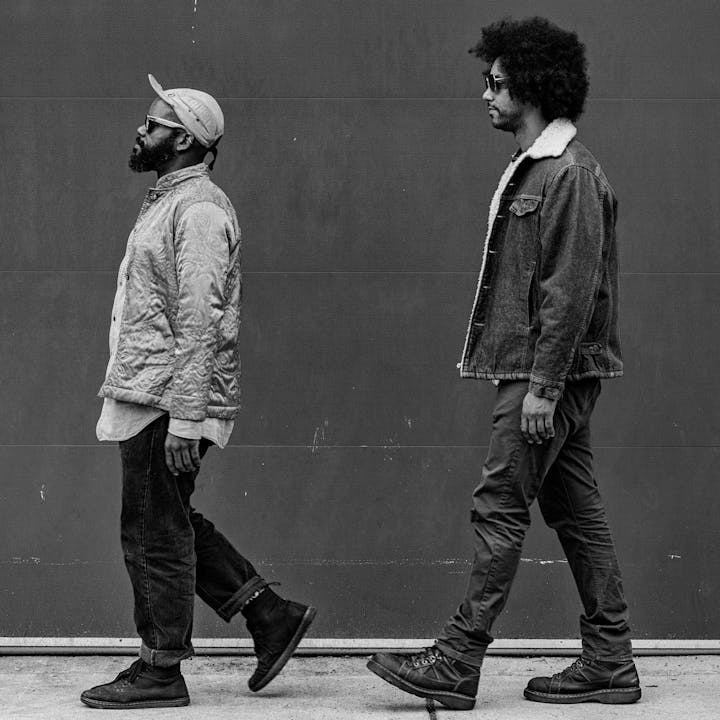 ABOUT THE SMOKES:
The Smokes are a two piece garage-rock band based out of Minneapolis MN. They play with abandon and observe a bold indifference to decency.
ABOUT JESSICA SAUNDERS:
Jessica is an Indianapolis-based painter and printmaking artist. In the spring of 2017, she received her Bachelor of Fine Arts degree in painting with a minor in Art History from the Herron School of Art and Design. During this time, she exhibited in multiple juried exhibitions in the Berkshire, Reese, and Paul galleries at Herron, was the 2016 recipient of the Joseph L. Van Sickle scholarship, and was awarded with high distinction in her graduating class. In April of 2018, she had the honor of being a featured artist at the Harrison Center with her solo exhibition titled, "Candor" during the Hoosier Women in Arts conference. In recent news, the Indiana Arts Commission recognized Jessica as a 2019 Hoosier Women Artist honoree. Her painting, "Desire" was chosen by the Lieutenant Governor of Indiana to hang in the Treasurer of State's office for the year of 2019.
ABOUT JARAD SOLOMON:
Jarad Solomon is an artist, designer, and educator based in Chicago, Illinois. Solomon received his BA from UCLA in design media art, and his MFA from SAIC in Art and Technology.