About this Event
DOORS: 7:00 PM, SHOW: 8:00 PM | FREE ADMISSION WITH RSVP
21+ | GENERAL ADMISSION, LIMITED SEATING
VIP SEATING UPGRADES: CONTACT HI-FI BOX OFFICE
----------------------------
Dogfish Head & MOKB Presents: Free First Fridays at HI-FI
HI-FI First Fridays featuring up and coming local, regional and national acts. Come early for the music and stay late for Back To The Future Dance Party after the show. While you are here, you can bounce around to all the different events and activities happening throughout the building. LO-FI Lounge (upstairs, above HI-FI) features free live music and an visual art installation from a local artist every First Friday.
ABOUT ANIMAL YEARS
"Someone once described us in a review as 'singer-songwriter music with the amps turned up,' McFadden notes. "The emphasis is on the songs and the songwriting, but we're definitely a rock band. Even if I'm playing an acoustic guitar, I'm playing it through an amp with the distortion on. We're always gonna be louder than the other bands on the bill."Far From Home's memorable compositions and high-energy performances make it clear why Animal Years has already earned a fiercely loyal grass-roots fan base. Without the benefit of a mainstream record label, the band has built its audience the old-fashioned way: through dogged roadwork, winning over one fan at a time.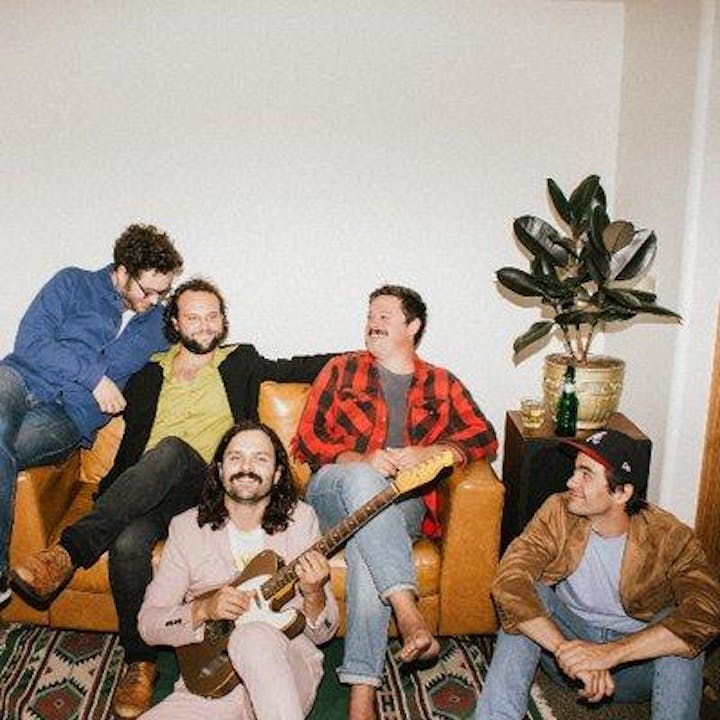 ABOUT ONA
Ona is an indie-rock band comprised of longtime friends Brad Goodall (Keys), Bradley Jenkins (Vocals/Guitar), Zach Johnston (Bass), Max Nolte (Drums), and Zack Owens (Guitar).
The band formed in late 2013 and are based in Huntington, WV. Ona's debut record 'American Fiction' reached critical success appearing on NPR Best Of Lists, Sirius Radio Airplay, and a spot on nationally syndicated radio program Mountain Stage.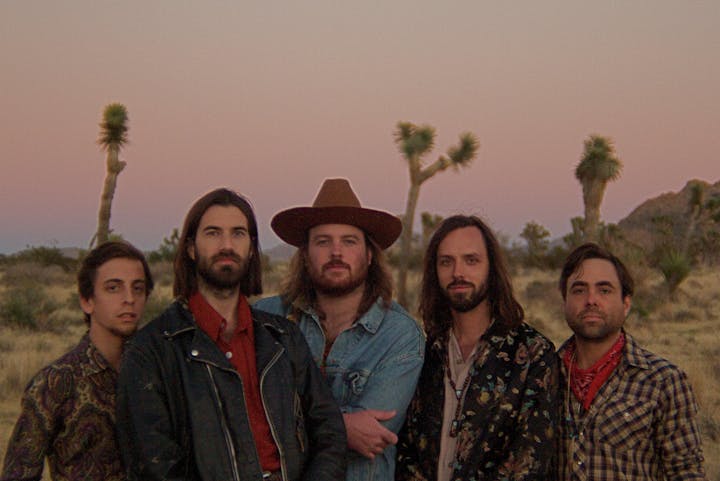 ABOUT THE ARTISANALS
Somewhere on a dusty road or a well traveled interstate, right at this very moment, a rock n' roll band is pounding the rock. They're probably wearing the same clothes they had on yesterday, and reminiscing about last night's gig. Inspired by a guitar lick that cuts to the bone or a melody that lingers on refrain, this band is following a path forged by countless other musicians who've lived and died in dive bars or 'made it' with their posters taped to bedroom walls. What makes this band of brothers any different? This band is The Artisanals.
Johnny Delaware grew up in a small South Dakota town surrounded by cornfields and dirt roads. For 19 years, he lived in a wide-eyed perspective baptized in the setting of a John Mellencamp song. In order to personally evolve and carry out his musical destiny, Delaware knew that the heartland wind would have to blow him around the country. Eventually, Delaware would move to Charleston, SC and team up with guitarist Clay Houle, drummer Josh Hoover, and bassist Eric Mixon to form The Artisanals in late 2016. Within a year of forming, The Artisanals dropped their four-track debut EP, Literally, Anywhere, and promptly received critical acclaim from Huffington Post, Paste Magazine, Daytrotter, PopMatters.
Now, The Artisanals are set to drop their debut self-titled full length album. Produced by Wolfgang Zimmerman and set to release on AWAL on September 21, 2018, The Artisanals, is the first ever record to come out of the Magic Barn – an Iowa studio-converted-barn that features the Neve console and gear from NYC's now defunct Magic Shop Studio which recorded David Bowie's last two albums, Arcade Fire's The Suburbs, and can be seen on Dave Grohl's Sonic Highways.
With sonic influences ranging from the heartland rock of Bruce Springsteen ("Angel 42"), and neo-psychedelia anthems of My Morning Jacket ("Pound The Rock"), to the dream-pop work of The Cars and The War On Drugs ("Drag"), The Artisanals 10-track LP showcases Delaware and Houle's knack for writing hooks as well as their ear for quality production. The album utilizes everything from a gong, organ, piano, sitar, french horn, trombone, and koto, to a string section sourced from the nearby University of Iowa. Mastered by Howie Weinberg, (Spoon, Ryan Adams, Nirvana), there's no filler on The Artisanals. From start to finish, this record is a straight banger.