Description
Come down and join us as we continue to build community! We will use this time to appreciate our community partnership, discuss our response plan going forward, and start setting up for the Food Giveaway Saturday.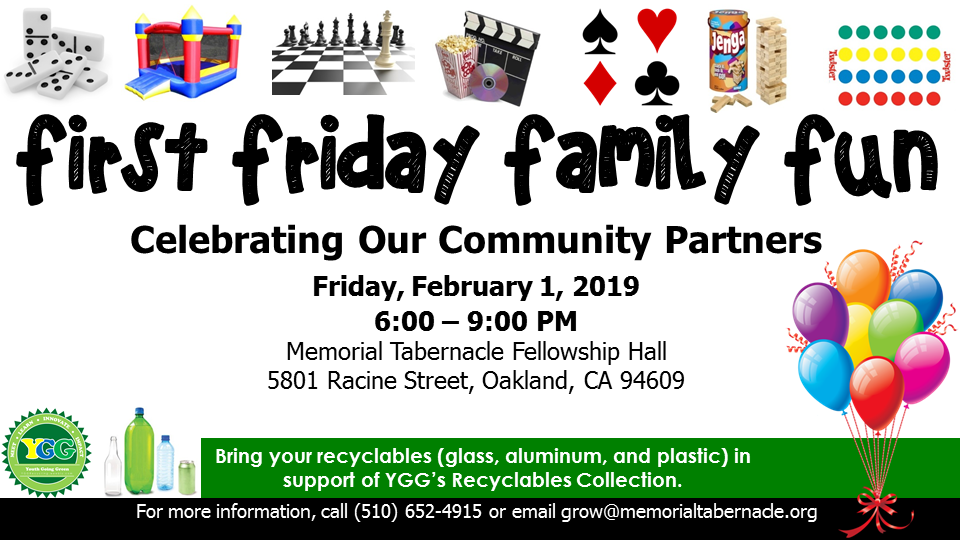 Monthly fun with the purpose of encouraging, educating, and celebrating Young People, Parents, and Families! All are invited - single people, couples, families, neighbors, co-workers, ALL!
Our fluid schedule includes:
5:30 - 6:30 p.m. Fun, Games, and Lots of Energy
6:30 - 6:45 p.m. Get food!
6:45 - 8:45 p.m. Keep playing in the fellowship hall
6:45 - 8:45 p.m. Watch the monthly movie in the VIP Room
8:45 - 9:00 p.m. Wrap-up and final burst of fun!
Sign-up to volunteer and participate on our Google Form.
Always bring your recyclables - aluminum, plastic and glass in support of Youth Going Green.