About this Event
DOORS: 7:00 PM | FREE ADMISSION WITH RSVP
21+ | GENERAL ADMISSION, LIMITED SEATING
----------------------------
Dogfish Head & MOKB Presents: LO-FI Lounge First Fridays
LO-FI First Fridays featuring live music from up and coming artists plus a visual art installation from a featured local artist. Yes, its 100% free thanks to our partners at Dogfish Head, Tinker Coffee and Klipsch. While you are here, you can bounce around to all the different events and activities happening throughout the building including HI-FI's Free First Friday Show, Back To the Future Dance Party, Pin Vault's vintage pinball games, Future/Friends gallery, Museum of Psychophonics, Get Dirty Ceramics and more.
- Live Music: James and The Drifters, Young Colt, Elisabeth Beckwitt
- Visual Art Installation: Miranda Thomas
- Free Tinker Coffee
- Full Bar featuring Dogfish Head craft brews, spirits and wine!
Directions:
LO-FI Lounge is located on the 2nd floor of the The Murphy Arts Center (Formerly the Do317 Lounge.). Want to perform or show your art at LO-FI First Fridays? Interested in renting the LO-FI for a private party? Reach out to us at booking@mokbpresents.com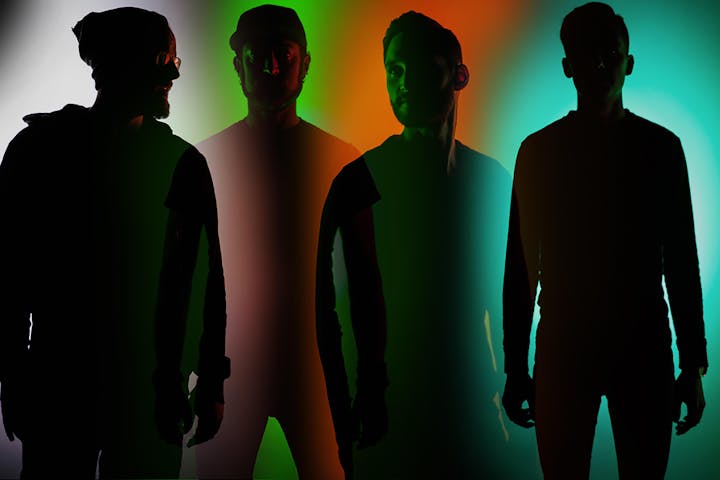 ABOUT JAMES AND THE DRIFTERS
JATD is a 4 piece rock band. A brotherhood turned band. But always a brotherhood first. JATD invites you to rummage through the depths, lean into life and to follow a glow that is sometimes dimmed, but never extinguished. JATD is an exploration of passion, happiness, and the merger between music and the connection with ineffable things. The songs are hearty, the rhythm pulses, the harmonies cut, and their live performances entice. And there is no James, only Drifters.
Formed in small town Indiana JATD now calls Ft. Wayne home. For over 8 years JATD has written, produced and recorded numerous full length records and EP's. Their latest full length record was released under Neat Neat Neat Records on February 1st 2019.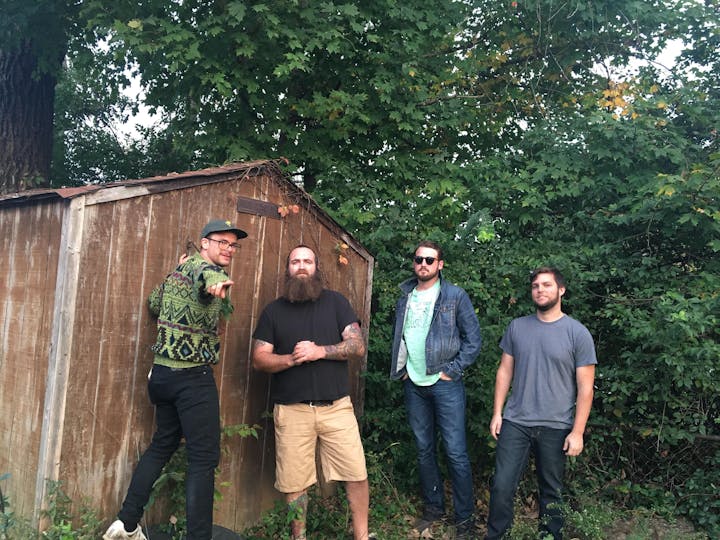 ABOUT YOUNG COLT
Young Colt is a four-piece rock & soul band comprised of longtime friends from Northern Kentucky. They write and perform a captivating brand that has uniquely perched them as one of the best live acts in the Cincinnati circuit. Listen to their three song EP 'Lucid Love' wherever songs are streamed.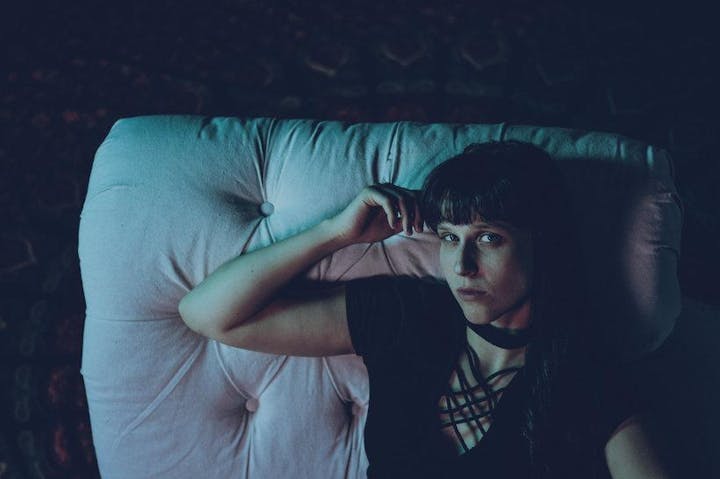 ABOUT ELISABETH BECKWITT
Born and raised in Boston, MA, Nashville-based singer-songwriter Elisabeth Beckwitt writes songs of hope and understanding for the unheard. Throughout her life Elisabeth struggled with severe anxiety and depression which led her to seek professional psychiatric assistance from McLean Hospital. It was here she was diagnosed with a variety of behavioral and mood disorders stemming from childhood trauma. The help Elisabeth received gave her the tools she needed to make it through a difficult time in her life while teaching her to manage her diagnosis. From her struggles with addiction and mental health, to her unapologetic support and involvement in the LGBT+ community, Elisabeth weaves relatable stories with encapsulating melodies to build an intimate connection with her audience. It is her hope that by being open about her struggles and her identity she can help to erase the stigma that is oftentimes associated with the communities that are so ingrained in her heart. Fresh off the release of her latest EP "Gray Again," Elisabeth premiered a music video for her teenage lesbian love anthem "Isabella" and a series of live performance videos called the "Static Sessions."
ABOUT MIRANDA THOMAS:
py·rog·ra·phy : (noun): the art or technique of decorating wood or leather by burning a design on the surface with a heated metallic point.
Inspired heavily by nature and her community, Miranda Thomas is a pyrography artist, creating works of art on exotic slabs of wood. Miranda has been woodburning for 5 years and has not put the burner down since!
After receiving a Bachelor's of Fine Arts from Herron School of Art and Design in 2016, she has been awarded and recognized by Indy Star for "Best Visual Artist of Indianapolis" in 2018 and continues to display her work around the city.
A percentage of proceeds made from her art sales go directly back to Keep Indianapolis Beautiful, Coburn Place, Bellfound Farms, and many more who help women get back on their feet and help keep this city thriving and alive!
This event will feature a solo exhibition of the woodburnings Miranda Thomas has created along side live music hosted by the LoFi lounge. You can keep up with her work at her website.