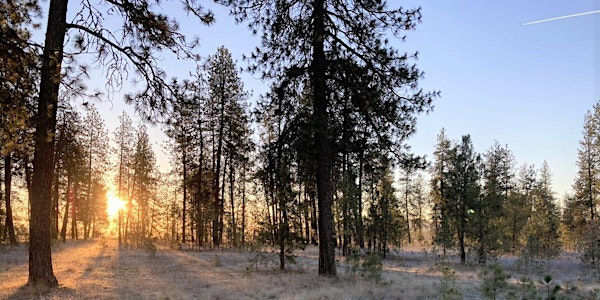 First Day Hike - Riverside Bluff Hike
Riverside Bluff Hike - Riverside State Park First Day Hike
When and where
Location
Marchand Trailhead 7100 North Old Trails Road Spokane, WA 99224
About this event
Participants will start at the Marchand Trailhead working their way along Trails 220, 221, and 25 bringing them deeper into the Douglas Fir and Ponderosa Pine Forest before descending to a lower bluff on Trail 10. They will loop back to the trailhead along Trails 213 and 215 with a slow ascent back up the bluff ledge. Snacks will be provided at the trailhead.
THINGS TO BRING: Shoe traction device such as Yak Traks in case trail has snow and ice, hiking poles, sunglasses, water, and snacks.
WHERE TO MEET: Meet at the Marchand Trailhead on N Old Trails Road. The address for the trailhead is 7100 N Old Trails Road. Marchand Trailhead is located approximately 1 mile south of the Riverside Off-Road Vehicle Area off N Old Trails Road.
RESTRICTIONS: No dogs allowed on this hike.