First Class Productions - Miss Runway Tiny 2016 Zyann Daniels Win Big Play...
Description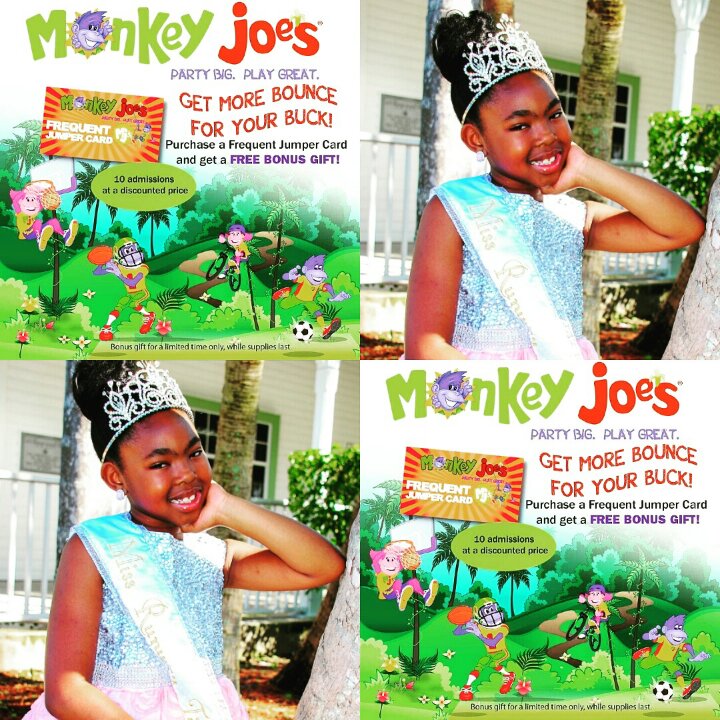 Come and celebrate with Zyann Daniels the new Miss Runway Tiny 2016. We ask all attendees to bring 2 new unwrapped toys for the annual Toy Drive South Florida event hosted by First Class Productions.
Make payment in person upon arrival.
$5.99 for kids 2 & under
$11 for kidss 3 -12
Register your child below to receive refreshemnts - Space is limited.
Dress for playground activity and be prepared to complete wavier form with Monkey Joes.
WE WILL SEE YOU THERE!