Description
Hosted near Lincoln Park and Old Town Chicago, First Class Hoops offers a premier youth basketball training program for boys and girls every Wednesday, starting August 23rd to October 25th (*see blackout dates) from 5:30PM to 6:30PM at Menomonee Boys & Girls Club.
First Class Hoops not only offers our Youth Basketball Training (2nd - 7th-grade boys and girls) but our flagship Basketball Kids (Pre-Kindergarten - 1st-grade boys and girls) as well. Both are typically an eight to ten-week program that is a well-planned, innovative basketball program that also focuses on seven critical basketball concepts, which are taught in fun, game situation settings. First Class Hoops has a team of responsible and elite pro, college, and skill development coaches, who know how to connect with youth and get the most out of their abilities while teaching:
Introduction to Proper Balance, Athletic Positioning, and Footwork
Introduction to Triple Threat Position and Passing/Catching
Introduction to Cutting, Getting Open and Moving Without the Ball
Introduction to Basic Dribbling
Introduction to Individual Defensive Principles
Introduction to Rebounding
Introduction to Form Shooting Mechanics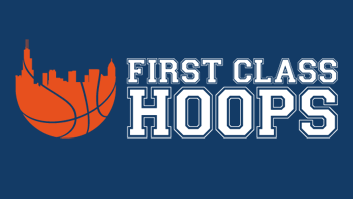 WHAT TO EXPECT OF FC HOOPS YOUTH BASKETBALL TRAINING?
All players receive personalized attention from exceptional role models who truly care about your child's development.
Our staff strives to improve each child's self-confidence on and off the court, regardless of their talent level
Independent, expert and honest evaluation of each child's strengths and weaknesses
First Class Hoops demands that each child listens intently, gives their absolute best effort at all times and, most importantly, has fun.
* There will be two black out dates - September 20 and October 18.*