Description





Course Description
The 4-hour curriculum includes basic trauma care and situational awareness instruction, including best
practices for responding to active shooter events (R.A.C.E.) and how to best care for the injured (Control
Bleeding, Airway, Respirations, Exposure (C.A.R.E.)). This program is based upon the First Care Provider Medical Curriuculum, Developed by Military Special Operations Doctors.

The First Care "Stop the Bleed" program is recognized by the Department of Homeland Security.
$200.00 Course Fee is Payable on the day of the course- Cash, Check, or Credit Card.
What's Included:
KNOWLEGDE
Severe Bleeding
Choking for adults, children, and infants
CPR for adults, children, and infants
AED Application
Rescue Breathing for children an infants
Unconciousness
Opiate (heroin) overdose
EQUIPMENT
Each student will leave this course with a Mobilize Rescue Systems Individual First Aid Kit (IFAK) containing:
Tourniquet
Hemostatic Gauze (QuikClot)
Chest Seal
Pressure Dressing
CPR Face Shield
Emergency Blanket
EMS Shears & Gloves
Smartphone APP for step by step instructions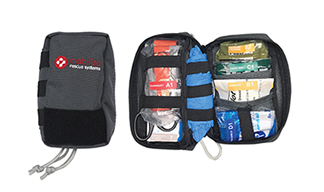 Instructor Profile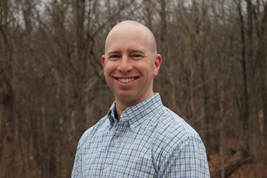 Seth Goldstein, BA, AS, EMT-P/CIC​​ | Seth@mobilizeRescue.com
Expertise and Experience
| Seth Goldstein is a Career Firefighter/Paramedic in Poughkeepsie, NY. Mr. Goldstein earned his EMT-Basic in 1997 and his Paramedic Certification in 2000.Mr. Goldstein has worked as a Paramedic for various agencies in NYS and for the Denver Paramedic Division. During his tenure in the commercial ambulance industry, he held the positions of QA/QI Coordinator, EMD Dispatcher, Communications Manager, Operations Manager and, left commercial EMS as the General Manager of an agency with 200 employees answering 60,000 calls for service annually. Goldstein left commercial ambulance work to become a full time EMS Educator; earning his NYS Certified Instructor Coordinator credentials and eventually running two Community College-based EMS Programs
in 5 years
. Since 2009 Goldstein has been on staff at the National Center for Security & Preparedness (NCSP) as a Subject Matter Expert (SME), helping develop and deliver courses such as Advanced Active Shooter, TECC for Law Enforcement, TECC for EMS, and Responding to Mass Casualty Incidents. Seth also worked to develop Kenya's first Paramedic program, which is still in operation to date.​