Description
Click on the green TICKETS button to participate!
$35 for individuals ($40 after Sept 10,2017),
$299 for a group of 10 (and $29.90 for each additional individual in the group)
Or you can simply make a donation to support Boldly Me!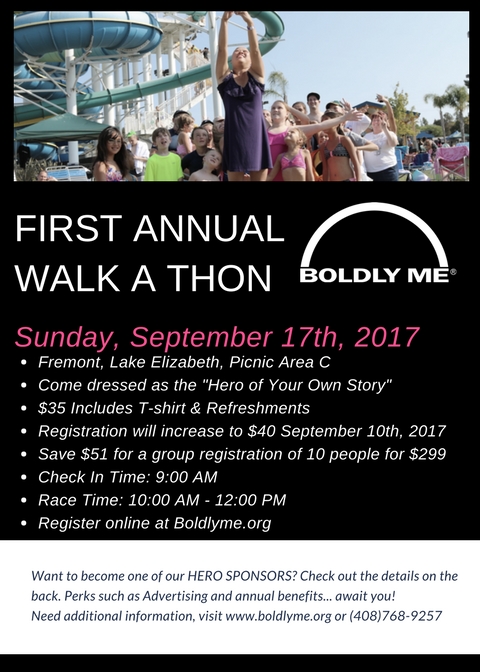 Sponsorships are also available, starting at $250.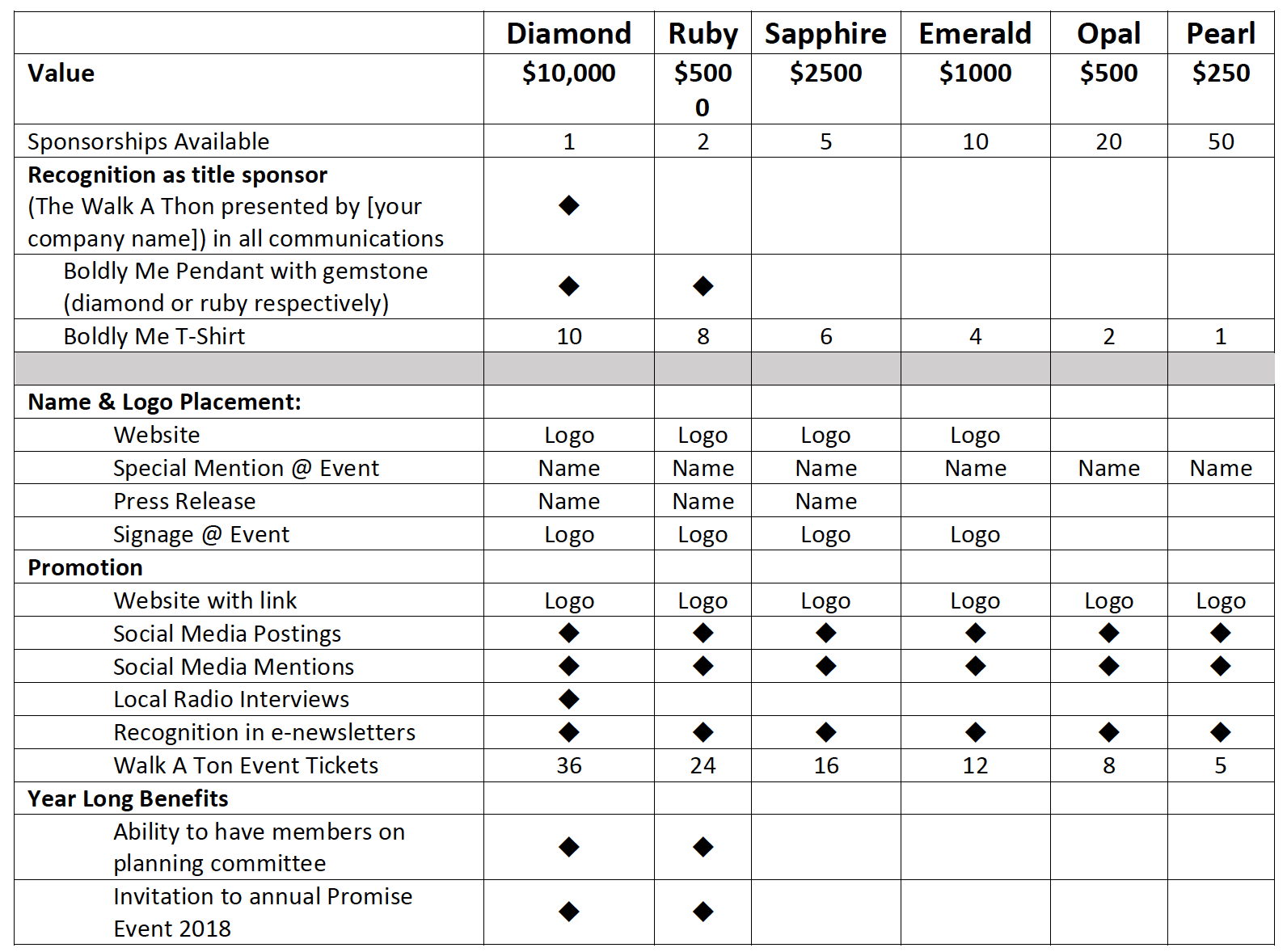 If you have any questions please contact us at:
Email: info@boldlyme.org or
Phone: 408-768-9257.