Description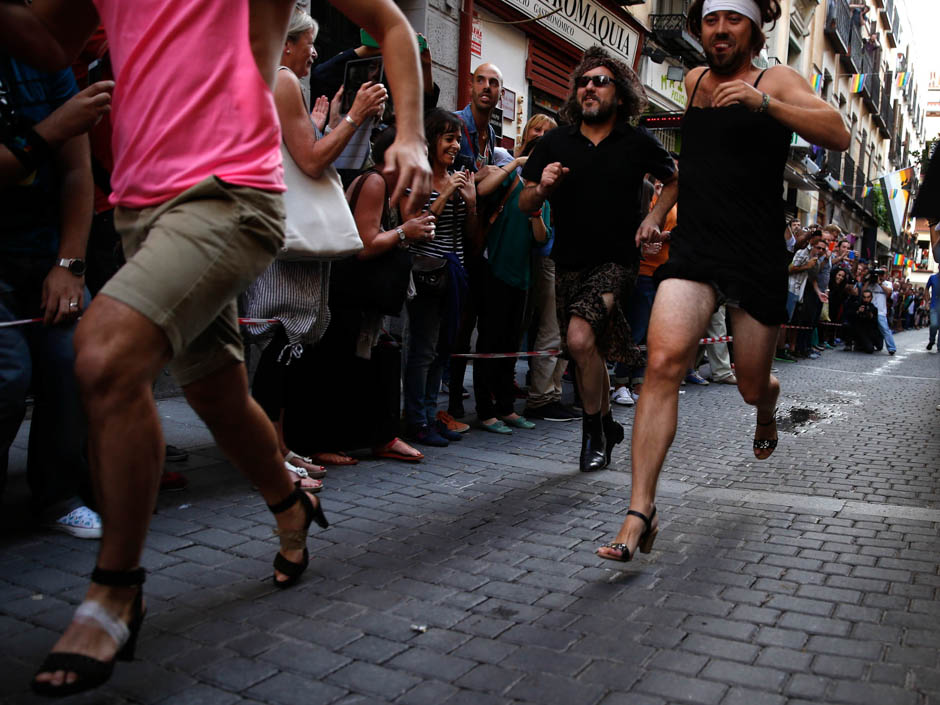 Ladies and gents, start your engines!
OutWire757 kicks off Pride month with the First Annual Stiletto Stomp on Friday, June 1 at Downtown Norfolk's First Friday celebration.
In the tradition of Pride celebrations around the world, you and your friends are invited to get gussied up in costume, strap on a pair of pumps, and strut your stuff on Granby Street between College Place and Tazewell this Friday. Run solo or put together a team.
Hosted by the indomitable Jennifer Warner with your judges Eric Hause (OutWire757), Phil Smith (Brick Anchor Brew House), and Donna Oard (Karnage Asada Food Truck).
HERE'S HOW IT WORKS
All racers (individuals and teams) are asked to register in advance or at the OutWire757 registration table between 5 and 6:30 PM. Your entry fee of $10 will help endow a scholarship in the memory of the late Thomas Hitt, a local resident who was killed by a drunk driver in January 2018.
Whether you are running solo or on a team, you are required to register and pay your $10 entry fee. Cash or credit cards are accepted when you register on site.
The festivities will commence with a parade and costume contest at 6:30 p.m. in front of the the First Friday main stage.

Prizes will be awarded for

Best Costume and

Best Group Costume.
Then all registered Stompers will proceed to the starting line for the block-long mad dash!

Prizes will be awarded for First Place Race Finisher and Last Place Race Finisher.
Racers will be asked to sign a liability waiver. Event is subject to cancellation due to weather. No refunds.