First Annual International #TempranilloDay
Description
The TweetChat
begins at 7 am EDT on August 31 and runs until 7 am EDT on September 2 - so we can cover the whole day in Tonga and Samoa!
- x - x - x - x - x - x - x -
From the heart of Barolo, the GiESCO scientific meeting has toasted International Tempranillo Day! GiESCO is the Group of International Experts of Vitivinicultural Systems for CoOperation, consisting of the top viticulture scientists throughout the world. Today GiESCO is holding its 17th International Symposium GiESCO 2011 (Asti and Alba, Italy). To celebrate International Tempranillo Day, there was a general announcement of the event and then colleagues from around the world brought Tempranillo wines for all to share: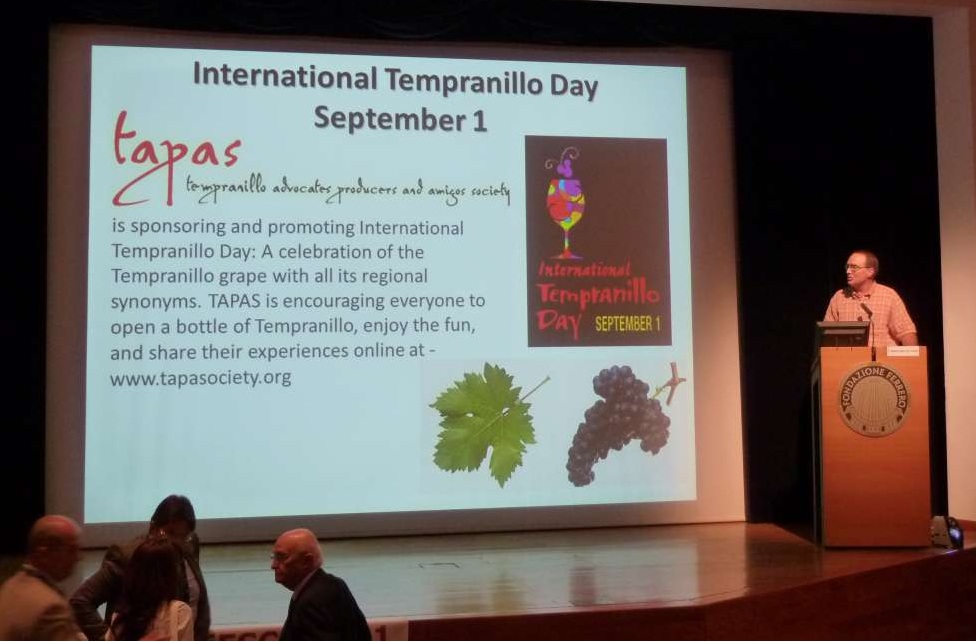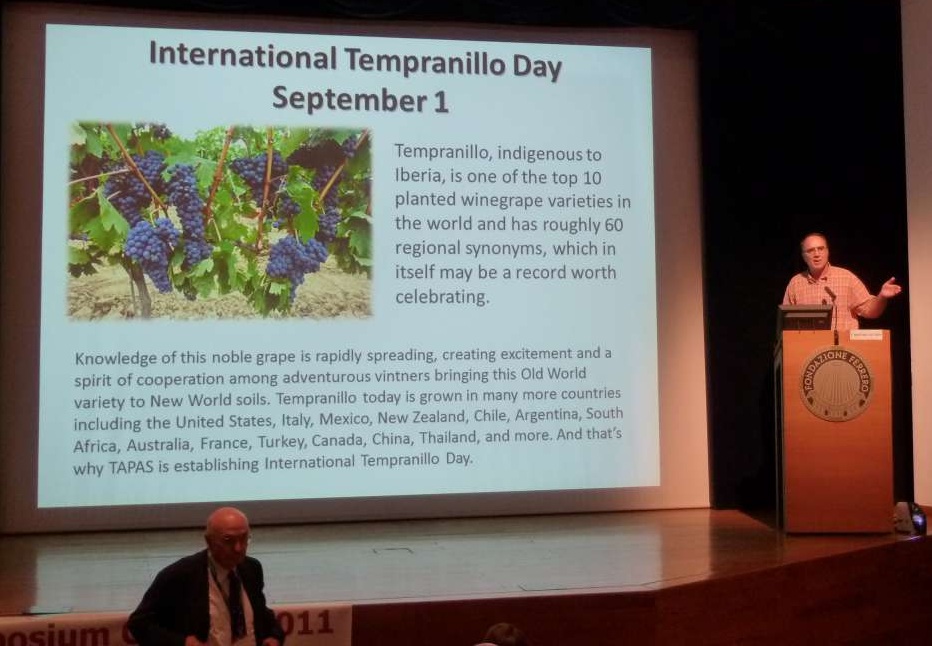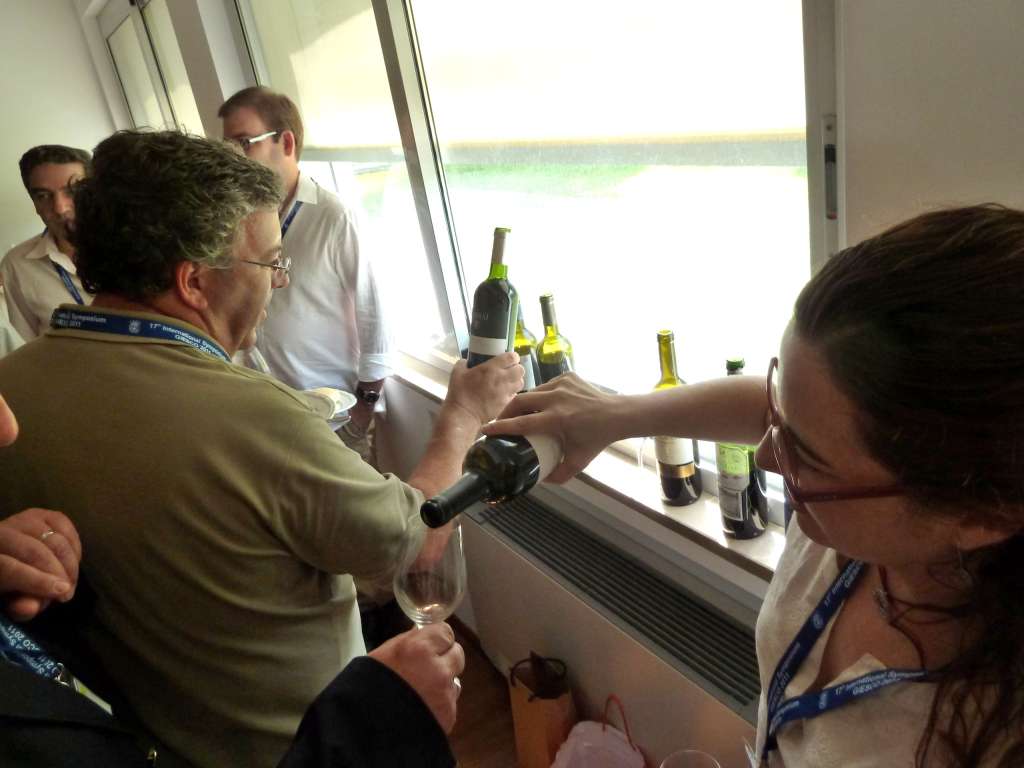 - x - x - x - x - x - x - x -
International Tempranillo Day is Sponsored By:
---
Wines & Vines
www.winesandvines.com
Vibrant Rioja
www.vibrantrioja.com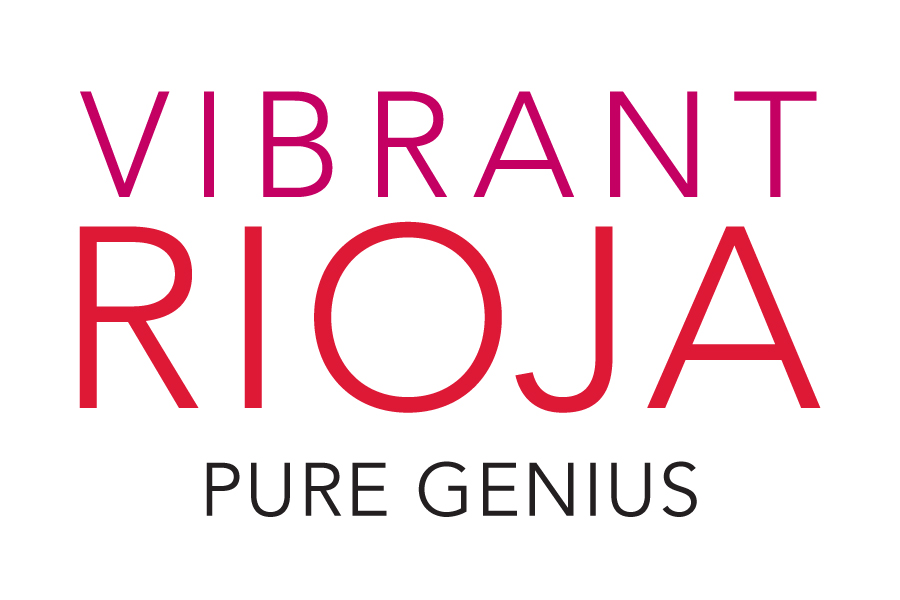 ---
Catavino
www.catavino.net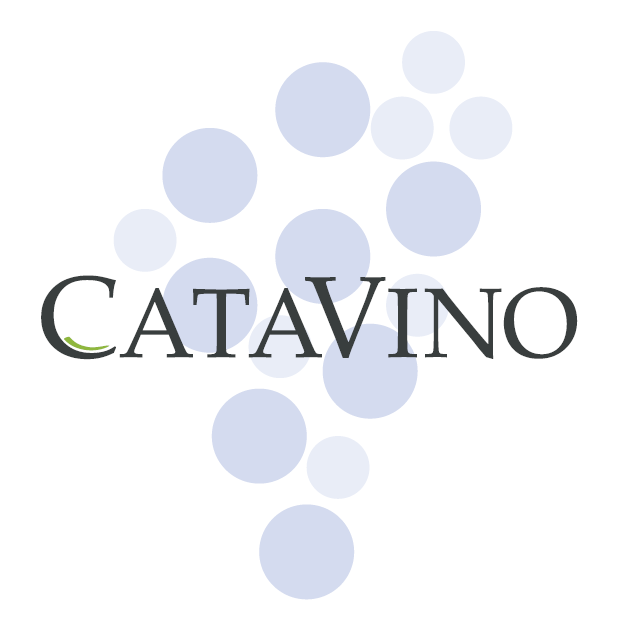 ---
Video production for Septempranillo in Paso Robles is courtesy of:
Marco Paella
www.marcopaella.com

The Auto Channel
www.theautochannel.com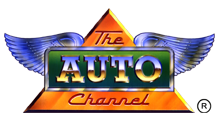 ---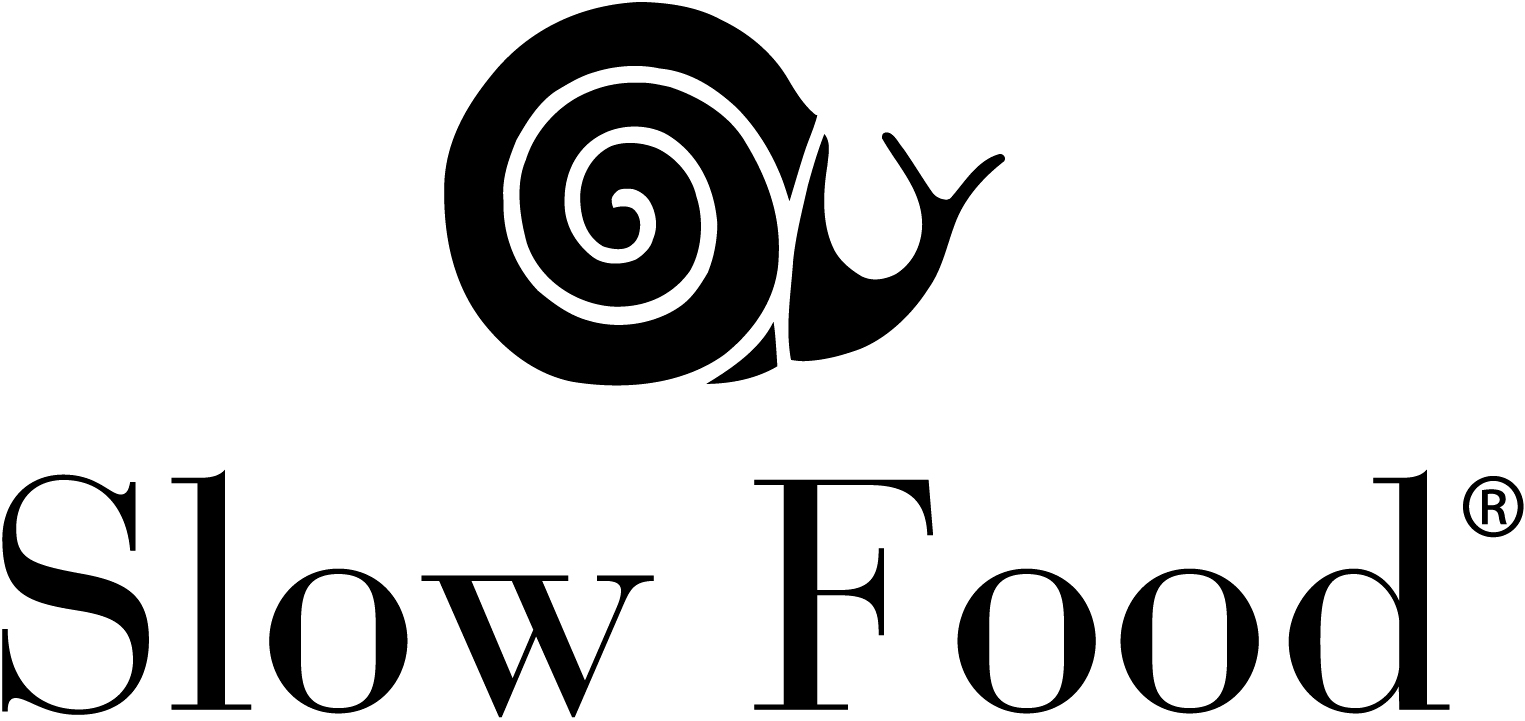 The San Luis Obispo chapter of Slow Food works to encourage the support of our abundant local food producers and wineries to promote the preservation and sustainability of this vibrant Central Coast region by uniting producers with the local community through educational events and outreach initiatives.
---
Thomas Hill Organics is a market-bistro and wine bar in Paso Robles, California, dedicated to serving organic produce from their farm and highlighting unique wines from the Central Coast.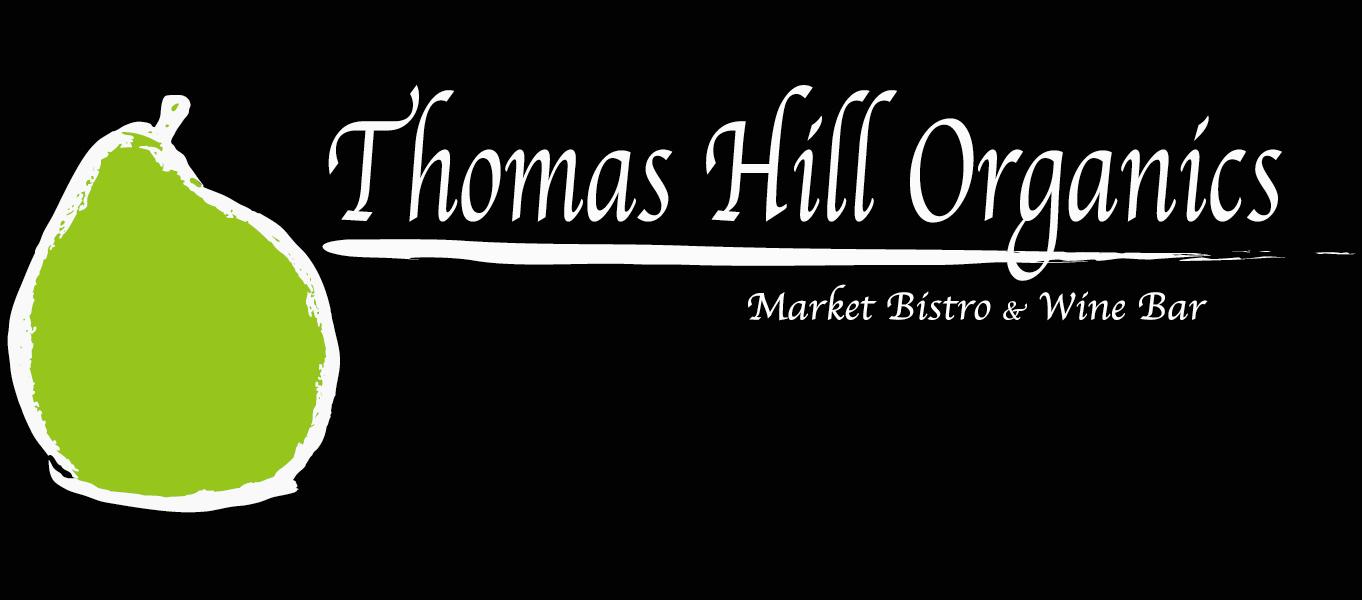 ---

About International Tempranillo Day:
TAPAS, the Tempranillo Advocates, Producers and Amigos Society, announces the first International Tempranillo Day, September 1, 2011: A celebration of the Tempranillo grape with all its regional synonyms. We are encouraging everyone to open a bottle of Tempranillo, enjoy the fun, and share their experiences online with the hashtag #TempranilloDay .
Tempranillo, indigenous to Spain and used in the great Rioja and Ribera del Duero wines, is planted in 500,000 acres of the world's vineyards, making it the fourth most planted wine grape, and that would be enough to celebrate.
Until recently, this noble grape's entire acreage was almost all grown in Spain. Perhaps others were confused by the 60 or more regional synonyms for Tempranillo, which in itself may be a record worth celebrating.
But things have changed: knowledge of this noble grape is rapidly spreading, creating excitement and a spirit of cooperation among adventurous vintners bringing this Old World variety to New World soils. Tempranillo today is grown in many more countries including the United States, Italy, Mexico, New Zealand, Chile, Argentina, South Africa, Australia, France, Portugal, Turkey, Canada, China, Thailand, and more. And that's why we are establishing International Tempranillo Day.
TAPAS is encouraging regional events around the world leading up to September 1, and will be publicizing them as details become available. If you'd like to sponsor an event, please contact TAPAS!
For more information, you can contact:
And keep checking here for updates!
---
Currently Scheduled Events: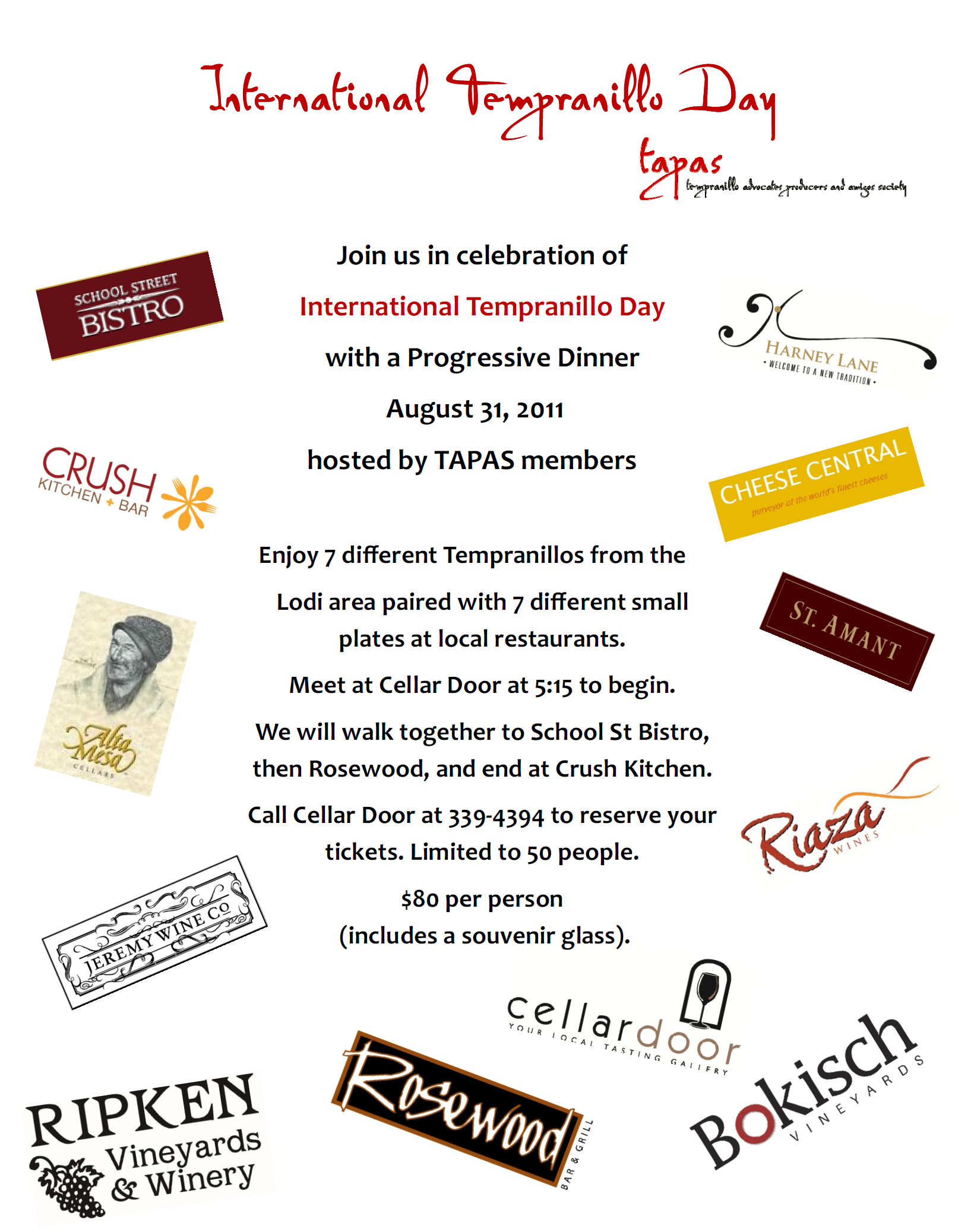 Lodi Progressive Dinner
5:15 pm Aug 31, 2011
Venue: Starts at the Cellar Door, 21 N. School St., Lodi, CA 95240

Join us in celebration of International Tempranillo Day with a Progressive Dinner, August 31, 2011, hosted by TAPAS members.
Enjoy 7 different Tempranillos from the Lodi area, paired with 7 different small plates at local restaurants. Meet at Cellar Door at 5:15 to begin. See the complete menu here.
We will walk together to School St Bistro, then Rosewood, and end at Crush Kitchen. Call Cellar Door at 209-339-4394 to reserve your tickets. Limited to 50 people. $80 per person.
This event is over - it was a blast! Check out photos here.
---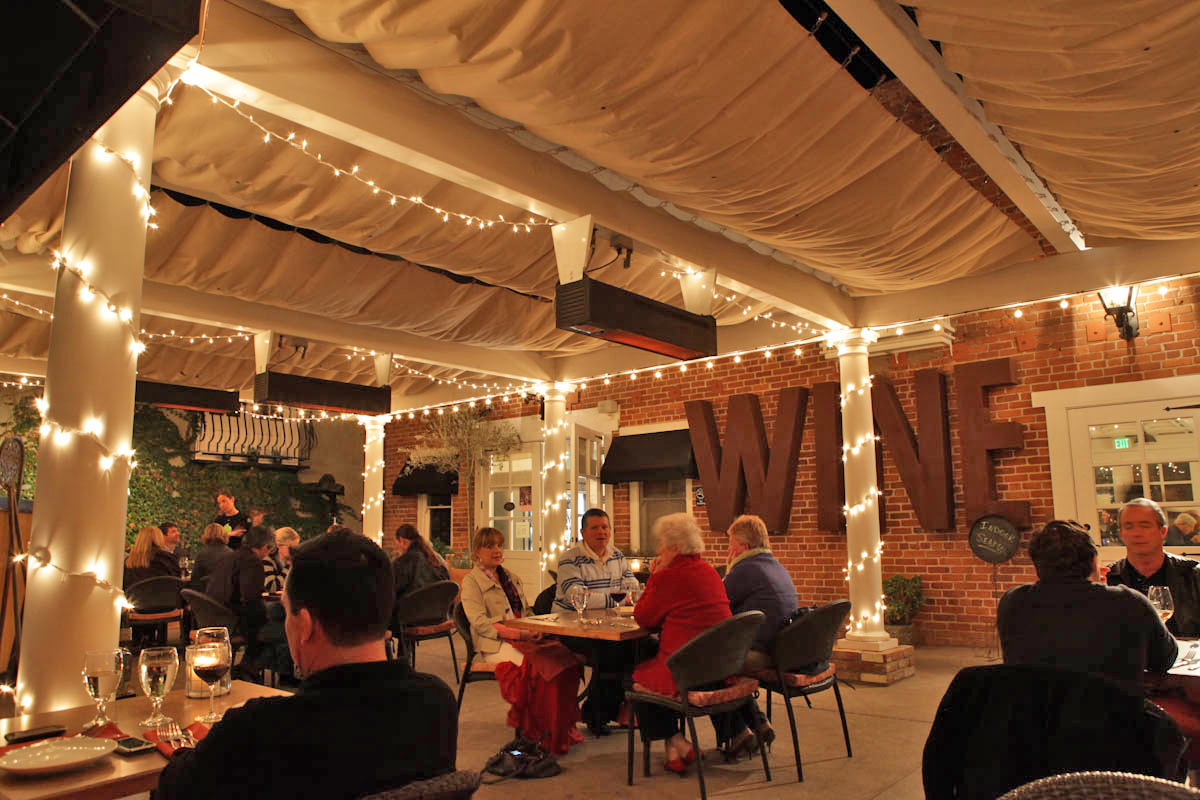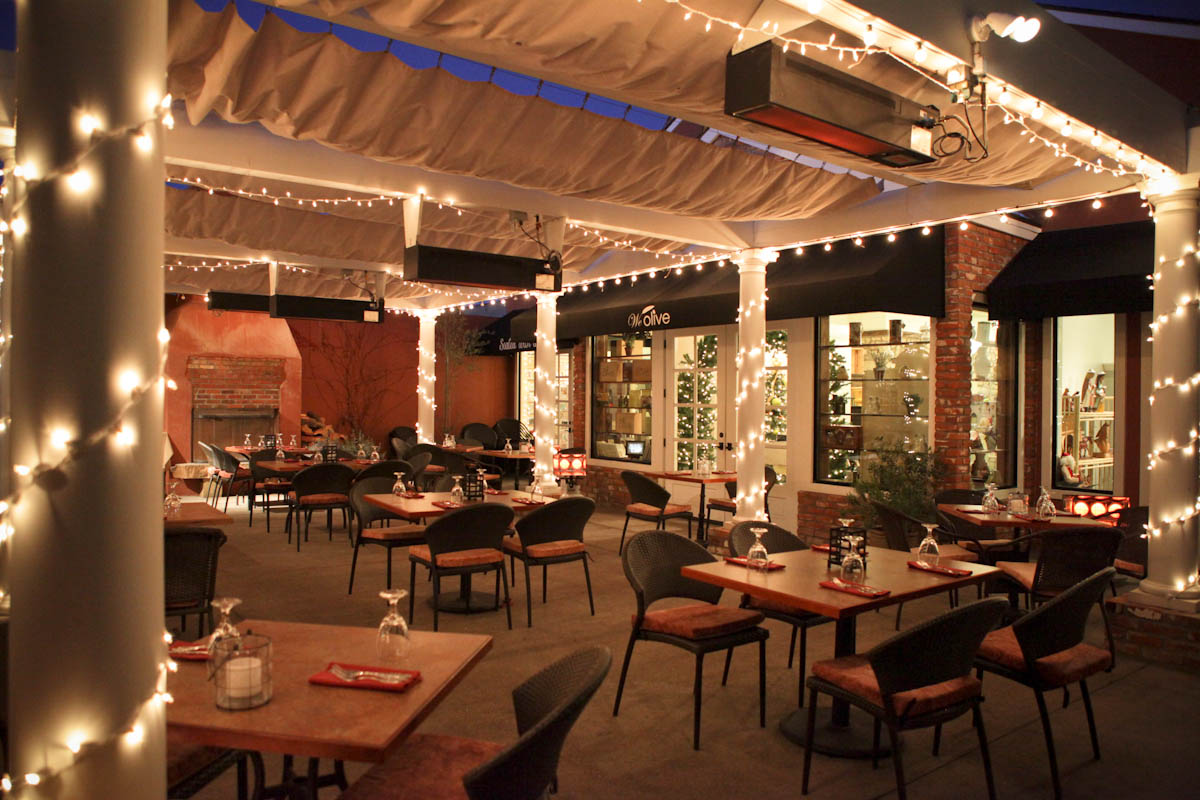 In partnership with Slow Food of San Luis Obispo County, TAPAS presents Septempranillo, A Panel Presentation and Tempranillo Tasting with Tapas.
Thomas Hill Organics Market Bistro and Wine Bar (www.thomashillorganics.com) is a Slow Food member, located at 1305 Park Street, Paso Robles, CA 93446. They are dedicated to serving organic produce from their farm and highlighting unique wines from the Central Coast.
The event features a panel discussion focused on Tempranillo, with:
David Hance, Clayhouse Wines - Moderator
Ken Volk, Kenneth Volk Vineyards
Steve Vierra, Derby Wine Estates
Tom Myers, Castoro Cellars
Dorothy Schuler, Bodegas Paso Robles
The sit-down tasting will include Tempranillos from the panelists and other TAPAS members in San Luis Obispo County, accompanied by light tapas served family style, and a welcome glass of Cava upon arrival. The menu will be:
Almond Gazpacho
Fried Padron Peppers and Smoked Sea Salt
Grilled Fig and Humboldt Fog Bocadillo
Marinated Baby Octopus with Caramelized Onions, Nectarines, Sherry Vinagrette
White Spanish Anchovies, Gigante Beans, Farm Fresh Egg
Seared Piquillo Peppers and Bacalao
Attendance is limited to 50 people. This event is now sold out. Check out Randy Caparoso's photos from the event here!
---
Tasting in Alentejo, Portugal
9:00-12:00 and 14:00-17:00
Sep 1, 2011
Venue:
Cortes de Cima Winery, Alentejo, Portugal
Contact:
José Eduardo +351 284 460 067 ,
jose@cortesdecima.pt
---
---
Septempranillo in Oregon's Applegate Valley
Sep 1, 2011 - Sep 30, 2011
Venue:
Valley View Winery, 1000 Upper Applegate Road, Jacksonville, OR 97530
Contact:
Valley View Winery 541-899-8468
---
Tasting and Promotion at Masia de Yabar, Temecula
11 am - 5 pm Sep 1, 2011
Venue: Masia de Yabar Vineyard & Winery, 39788 Camino Arroyo Seco, Temecula, CA 92592
Contact: Karen Lindstrom 951-303-3860

---
---
Vertical Tasting at Abacela
1:00 pm
Sep 1, 2011
Venue:
12500 Lookingglass Road, Roseburg, OR 97471
Contact:
Abacela 541-679-6642, option 2,
tastingroom@abacela.com
---
Jarvis will be honoring International Tempranillo Day by doing a special tasting of Tempranillo in their cave for their visitors. Since they are by appointment only, people interested in participating in this special tasting must call the winery for a reservation: 1-800-255-5280 ext. 150.
---
Tapa and Wine Tasting at La Boca, Santa Fe, NM
Seatings at 5:00 and 7:30 pm
Sep 1, 2011
Venue:
La Boca, 72 W. Marcy St., Santa Fe, NM 87501
Contact:
La Boca Restaurant 505-982-3433,
info@labocasf.com
Celebrate International Tempranillo Day (and the Five-Year Anniversary of La Boca Restaurant!) with a four-course tapa and wine tasting. La Boca's Wine Director, Matthew Slaughter will lead you through the many flavors created by the Tempranillo grape and how each uniquely complements different tapa pairings. Seatings at 5:00 and 7:30. Cost is $75 per person (Dulzura de La Vina wine club members receive a $5 discount).
And, check out the other great events for La Boca's Five-Year Anniversary Celebration, August 31 through September 4.
---
TempFest in Winters, CA


Sep 1, 2011 - Sep 5, 2011


Venue: Historic Downtown Winters, California
Contact: Berryessa Gap Vineyards 530-795-3201


Local wineries, tasting rooms, wine shops and restaurants in Winters kick-off celebration of the first annual International Tempranillo Day, Thursday, September 1st! The celebration will continue throughout the Labor Day weekend.

Berryessa Gap Vineyards, Turkovich Family Wines, Rootstock Specialty Gifts and Tasting Room, and Main Street Cellars have organized a citywide celebration in honor of International Tempranillo Day.

The goal of Winters' "TempFest" is to educate consumers on and expose them to Tempranillo and other Iberian wines. The foothills west of Winters are proving to be a great location to grow and produce Tempranillo, and TempFest is designed to allow visitors to experience numerous local variations of this stunning Iberian red wine.

Participating wineries and businesses encourage wine enthusiasts and inquirers alike to come to Historic Downtown Winters for Tempranillo wines, live music and good food! Classical guitarists Gordon Rowland and Catherine Altamura will be touring the local tasting rooms from 5-8pm Thursday evening.

Berryessa Gap will feature a Tempranillo wine flight including their 2008 Rocky Ridge Tempranillo, a San Francisco Chronicle Top 100 wine. In addition to the wine flight, Berryessa Gap will serve Pedrozo Dairy's Northern Gold cheese, locally cured olives, Lester Farms dried fruit and Martinez roasted nuts.

Turkovich Family Wines will offer a special tasting of their Reserve 2009 Tempranillo, which has yet to be released! They will also have Spanish hors d'oeuvres to complement their wines.

RootStock Specialty Gifts and Tasting Room will host local Winters residents and home winemakers Chris Rose and Jeff & Penny Uppington, both of whom make Tempranillo from locally sourced grapes (Thursday evening only). Route 3 Wines will be on hand throughout the weekend to taste and sell their Iberian white wine, Albariño, a rare treat. Gift items from Spain will be on special all weekend.

Main Street Cellars will have a healthy supply of both domestic and imported Tempranillo wines with special promotions all weekend. During your visit to Main Street Cellars, enjoy Marcona almonds and Spanish jamón!

While celebrating in Winters, please share your experiences online using the hashtag #tempranilloday.

Winters Restaurant specials:


Ficelle will be serving traditional Spanish paella on Thursday night along with assortment of Tempranillo: an imported Tempranillo wine, Berryessa Gap Vineyards & Turkovich Family Wines Tempranillo!

Preserve Public House has a special hot sandwich, Chorizo and Manchego Press. This sandwich includes housemade Spanish chorizo, fig preserves and Manchego cheese on pan de mie served with a side of chilled gazpacho. They will pour Turkovich Family Wines Tempranillo and Berryessa Gap's Rocky Ridge Tempranillo.

Putah Creek Café will have traditional Spanish paella to be served along side Turkovich Family Wines & Berryessa Gap Vineyard's Tempranillo.
---
A Cellar Full of Noise at Vinyl Wine Bar
Sep 1, 2011, 7:00pm - 10:00 pm
Venue:
Vinyl Wine Bar, 359 Divisadero St. (between Page St. and Oak St.), San Francisco, CA 94117
A Cellar Full of Noise will be pouring Tempranillo for friends at Vinyl Wine Bar - @vinylsanfrancisco - and maybe also at Swirl on Castro - @swirloncastro .
---
Wine Tasting at Joe Monkey-Chimps Hangout
6:00 - 8:00 pm Sep 1, 2011
Venue: Joe Monkey-Chimps Hangout Wine & Martini Bar, 500 SE Cass St, Roseburg, OR 97470
Contact: Joe Monkey-Chimps 541-679-5444

---
Celebration at Olympia Wine Tasting Bar
6:00 pm until...
Sep 1, 2011
Venue:
Olympia Wine Tasting Bar, 116 5th Ave SE, Olympia, WA 98501
Contact:
Salida Wine 360-359-4288,
info@salidawine.com
A celebration in the central courtyard, with tapas and "everyone bring a bottle of Tempranillo." Vina Salida will also be pouring their three Salida reds at the tasting bar. Plenty of Tempranillo, food goodies, and some latin music for the proper atmosphere.
Cost is $20 per person; please reserve by emailing info@salidawine.com .
Click here for more information.
---
Join O.A.R.S. and Twisted Oak Winery as they raft down the scenic Rogue River in Oregon with ChefBob of V Restaurant in Murphys, California. ChefBob will be preparing gourmet meals each night, and Twisted Oak will have the wines to go with them!
For information about the trip: http://www.oars.com/gourmet
To book your passage**: https://res.oars.com/reservation/details.php?tour=16694&core=88812
Departs Thursday, September 1 at 7:00am; returns Sunday, September 4 at 5:00p.
** Really it's a raft trip. You'll need a sleeping bag and stuff like that. And you're gonna get wet. Real wet!
---
Tempranillo Day Tasting at Sanford Wine Company
Sep 2, 2011
Venue: 114 South Palmetto Avenue, Sanford, FL 32771
Contact: Sanford Wine Company 407-302-8620

Celebrate Tempranillo Month at Sanford Wine Company with a Tempranillo Day Tasting. $10 per person; please call (407) 302-8620 for details.
---
Seattle Celebration of Tempranillo
6:00 - 8:30 pm
Sep 8, 2011
Venue:
Wine World Warehouse, 400 NE 45th St., Seattle, WA 98105
Contact:
206-402-6086,
events@wineworldwarehouse.com
Join us at Wine World Warehouse in Seattle for the very first gathering of Washington winemakers to explore the wonderful attributes of Tempranillo! Following a "casual mix," we'll spend the first hour in a panel presentation, exploring Tempranillo's history and background as well as its evolution to the vineyards of Washington State and our perceptions on its future. Then we'll host a tasting which includes six wineries: Vina Salida, Pomum Cellars, Cave B Winery, Camaraderie Cellars, Brian Carter Cellars, and Stottle Winery. And to really kick things into high gear, Restaurant Tango will be serving a variety of sumptuous tapas to round out the celebration.
Panel presenters include Doug McCrea (Vina Salida), Javier Alfonso (Pomum Cellars), Freddy Arredondo (Cave B Winery), and Brian Carter (Brian Carter Cellars).
The cost is $25 per person; please email events@wineworldwarehouse.com for reservations.
Click here for more information.
---
TempraNeo 2011 in Australia


Sep 25, 2011 - Sep 26, 2011


Venue: Mount Majura Vineyard, RMB 314 Madura Road, Majura, Australia
Contact: Mount Majura Vineyard , info@mountmajura.com.au


TempraNeo 2011 is A Closer Look at Regional Expression of Tempranillo in Australia, presented byTempraNeo, a collective of Tempranillo makers inspired by the variety and the potential it holds for making wines of character and interest.

Tempranillo is now considered to be one of the rising stars on the Australian wine scene.

Its various interpretations from diverse Australian regions have created a stir quite out of proportion to the modest area currently under vine. It has demonstrated its potential to yield unique and distinctive wines that give clear voice to their place of origin.

With this in mind, the TempraNeo 2011 workshop series has been designed to deliver a broader and deeper understanding of the panorama that is Australian Tempranillo.

The next workshop takes place Sunday, September 25, 2011 at Mount Majura Vineyard, close to Canberra. The full TempraNeo tasting workshop will be presented for Canberra consumers, with all the TempraNeo winemakers in attendance. It will bring together eighteen of the finest Tempranillo wines from across the country to help build a comprehensive picture of the many faces of the variety from this wide and contrasting landscape. The two hour workshop starts at 2.00pm, $40 per person. Bookings: (02) 6262 3070 or info@mountmajura.com.au.

There will also be a trade and media workshop on Monday, September 26. Check the TempraNeo website for details.
---
Participating Wineries and Growers (to date):
Dubost Winery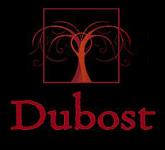 Jarvis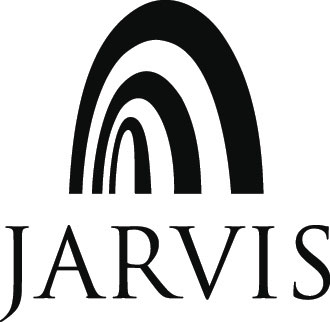 Stein Family Wines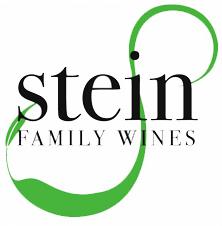 Fenestra Winery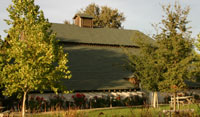 Twisted Oak Winery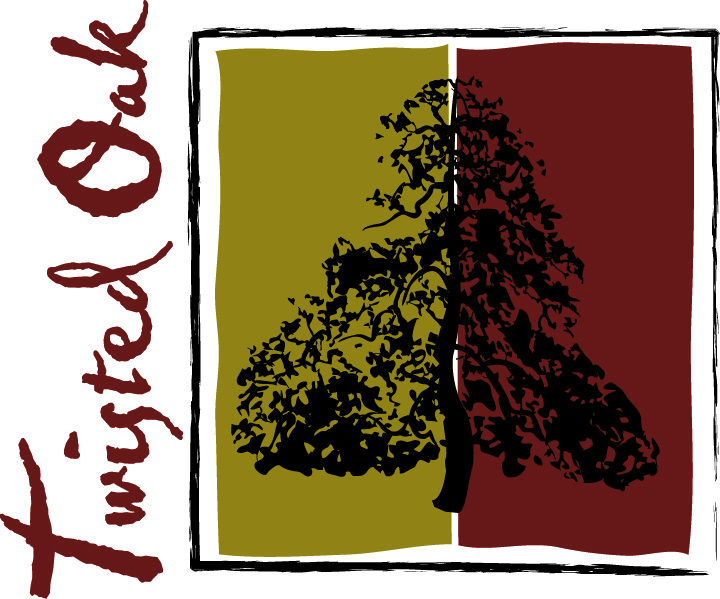 Bodegas Paso Robles

Clayhouse Wines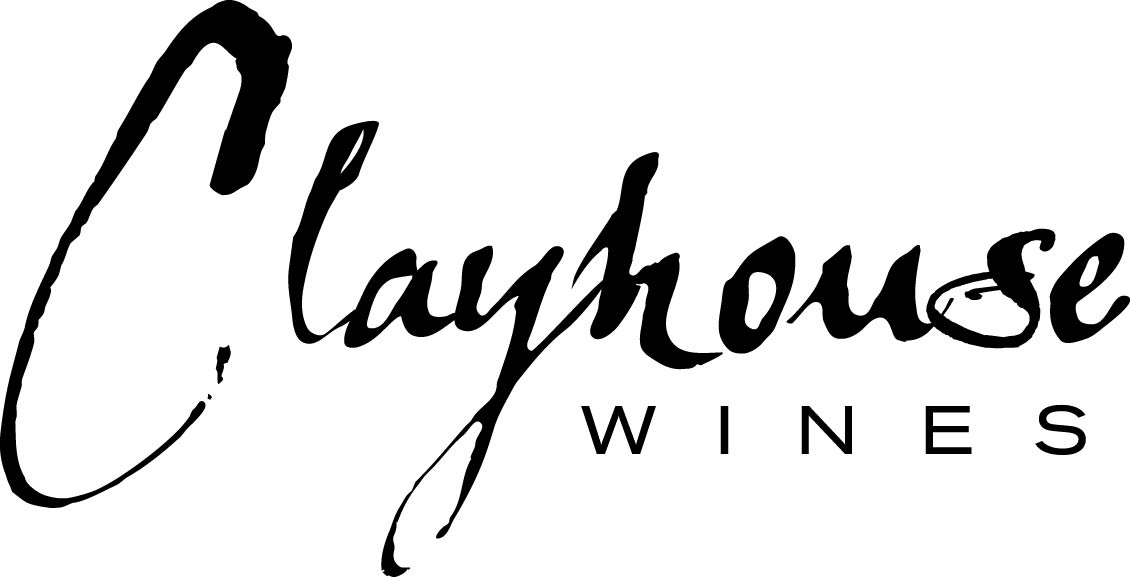 Abacela

Bokisch Vineyards

Verdad Winery & Vineyard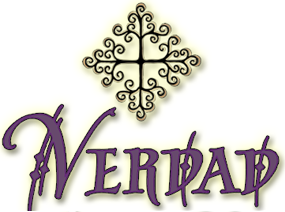 Irwin Family Vineyards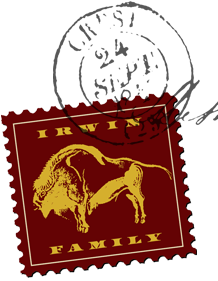 Six Sigma Winery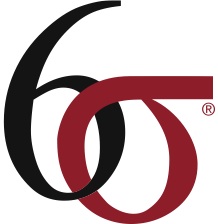 St.Amant Winery

D'Alfonso-Curran Wines

Hovey Wine

Coral Mustang Wines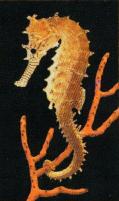 Haak Vineyards & Winery

Pedernales Cellars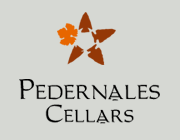 Longoria Wines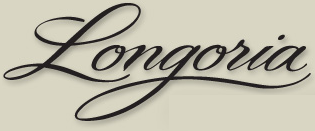 Ripken Vineyards & Winery

Bray Vineyards

Turkovich Family Wines

Valley View Winery

Yorba Wines

Forlorn Hope Wines

Grace Patriot Wines

Pomum Cellars
Derby Wine Estates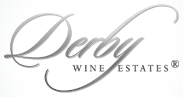 Kenneth Volk Vineyards

Castoro Cellars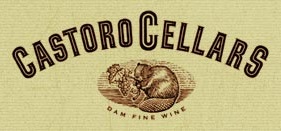 Berryessa Gap Vineyards

Quinta Cruz

Vina Salida

Camaraderie Cellars

WCP Cellars