FIRST ANNUAL EASTER EGG HUNT & Elk Grove Community Event Hosted by Judy and...
Description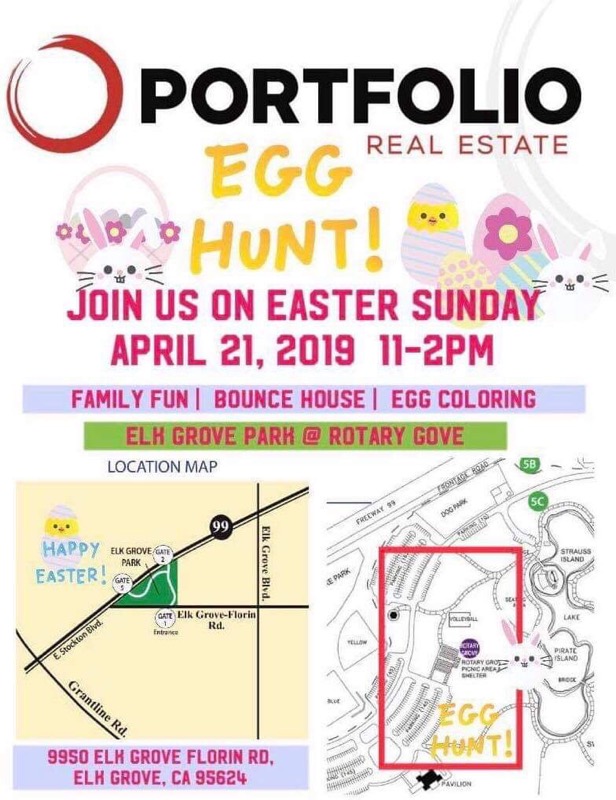 THANK YOU FOR ALL LOCAL COMMUNITY FAMILY BUSINESS FOR YOUR SUPPORT!!


I


Judy Cuong, Samantha Tov & Portfolio Real Estate Team is looking forward to seeing all the families at our First Annual Easter Egg Hunt.
This is FREE Community Event.
Portfolio Real Estate would like to thank our local community and alongside with our local businesses will be hosting this FREE Easter Egg Hunt on April 21, 2019 @Elk Grove Park 11am to 2pm.
Families are all welcome to join us.
KIDS Easter Egg Hunt
- Toddlers 6 and under 11:00am & 11:30am
- Kids 12 and under 12:00pm
- Teens 13 and above 12:30pm
- Adults 20 and above 1:30pm (3 Legged Egg Hunt)
For questions or want to sponsor event:
Contact Samantha 916-947-4312 Samantha@PortfolioRE.com
www.PortfolioRE.com
Thank you!!