Description
Fireside Social by the ROQUE Foundation is a monthly meet up for female entrepreneurs in the Bay Area + Southern California. With networking, focused topics and focused female entrepreneurs at each meeting, we can spark something great together.
DECEMBER 5TH, 2017 | KATHRYN HALL | #FIRESIDEFEMALE GUEST SPEAKER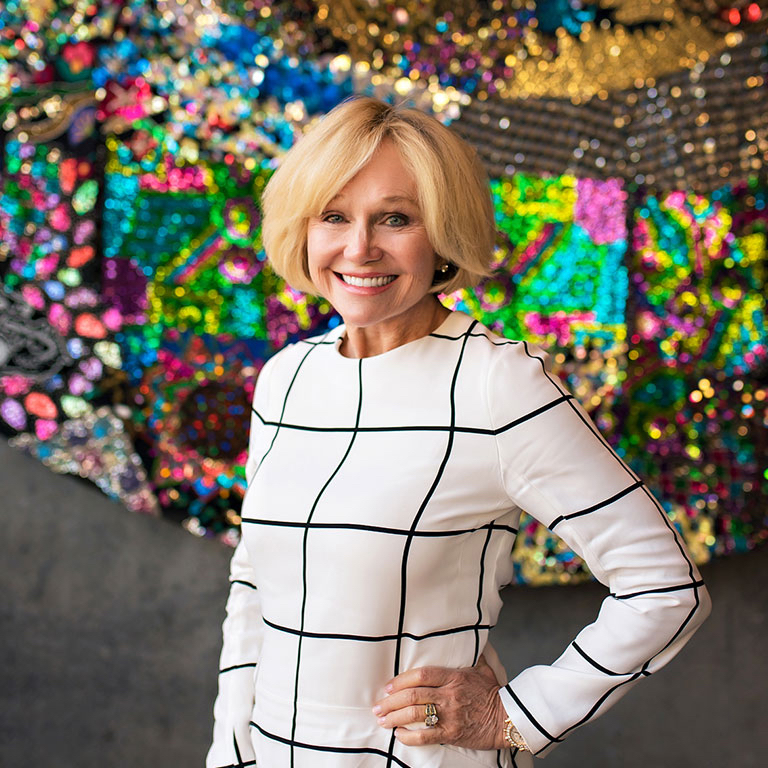 Kathryn Hall | Proprieter of HALL Wines and WALT Wines
Kathryn Walt Hall is the proprietor of HALL Wines and WALT Wines, and has been involved in the California wine industry since her family first purchased a vineyard in the 1970's. She has had a distinguished career as a successful businesswoman, attorney, community activist, and as the United States Ambassador to Austria.
Kathryn and her brother managed the family vineyard from 1982 to 1992, selling grapes to other wineries, as well as producing Sauvignon Blanc and Cabernet Sauvignon under the label WALT Vineyards. Kathryn began her public career as assistant city attorney in Berkeley, California. Later, she joined Safeway Stores, where she was responsible for developing and administering one of the nation's first and largest affirmative action programs. Subsequently, she worked as an attorney and businesswoman in Dallas, Texas, where she was president of an inner city development company and partner of Hall Financial Group, Inc.
Long committed to social issues, Kathryn has served on numerous non-profit and institutional boards, addressing issues related to social care and mental health. She co-founded the North Texas Food Bank, served on the U.S. House of Representatives Hunger Advisory Committee, and was the director/vice president of the Texas Mental Health Association. Kathryn has served on the National Advisory Council for Violence Against Women and as a trustee of the Woodrow Wilson International Center for Scholars.
From 1997 to 2001, Kathryn served as the United States Ambassador to Austria. Since her return to America, she has resumed her role as proprietor of HALL Wines along with her husband Craig. Continuing upon her experience promoting American agriculture in Austria, in September 2001 she was appointed to the United States Department of Agriculture's Agricultural Technical Advisory Committee (ATAC) for international trade and to Texas One, promoting international investment in Texas.
Kathryn serves on the Napa Legal Aid Board of Directors and is fluent in French and German, earned a B.A. in Economics from the University of California, Berkeley, a joint MBA from UC California, Berkeley & Columbia University and a J.D. from the University of California, Hastings College of Law. Together with her husband Craig, they have four children.
---
SPARK: TBD

HOST: HALL Wines St. Helena

TICKET TYPES
$20 | Ticket to Attend | Small Bites + Beverages Provided
AGENDA
5:30pm-5:45pm | Check In
5:45pm-5:50pm | Raquel Bickford Starts the Fire
5:50pm-6:15pm | Small Fireside Chat Breakout
6:15pm-6:20pm | Question Review
6:20pm-6:25pm | Break + Speaker Set Up
6:25pm-6:35pm | Rountable/Newsworthy Announcements
6:35pm-7:05pm | Raquel has a Fireside Chat with Caroline
7:05pm-7:15pm | Questions for Caroline
7:15pm-7:30pm | Make Connections
7:30pm | Depart
---
Each FIRESIDE CHAT will collect donations to go towards a grant to female entrepreneurs and females in the workforce.
With a yearly goal of $5,000 in donations, ROQUE will create a grant submission contest for 2 female entrepreneurs or females in the workforce to receive a grant of $2,500
We look forward to seeing you! Be sure to RSVP as we only have 50 available seats!
CHECK OUT WHAT WE'RE UP TO!
---