Event Information
Location
Bloodhound (Co-Working Space)
2501 Bryant Street
San Francisco, CA 94107
Description
By now, you've probably read a book by Brian Solis or heard him speak at an industry conference. We wanted to mix things up a bit and have developed an evening of 3 intimate Fireside Chats with Brian. We want Social Media Club members to hear about a variety of topics and have an opportunity to engage further with Brian and leave with actionable ideas based on the discussions. We'll leave enough time for post-chat conversations with the audience.
We'll have a networking happy hour from 6:00 - 7:00 pm. The Fireside Chats will be conducted from 7:00 - 8:00 pm, leaving time afterwards for Q&A.
Innovate or Die: Audrey Cooper, Managing Editor of the San Francisco Chronicle

Crowdsourcing to Accelerate Innovation: Matt Greeley, CEO of Brightidea

Driving Innovation via Advocates: John Troyer, Director & Social Media Evangelist at VMWare
We'll finish up with a bit more mingling and networking, finishing up by 9:00 pm.
Everyone will receive a copy of Brian's latest book, What's the Future of Business? Because we need time to order and ship the books, if you register after February 20th, we can't guarantee you a book. Register early and save!
$25 for non-members in advance
$30 after February 20th
$15 for members in advance
$20 for members after February 20th
To become a member, please visit: https://socialmediaclub.org/membership
Special thanks to our host, Bloodhound: https://www.desktimeapp.com/986-bloodhound-headquarters and our sponsor for the evening, Spredfast: http://www.spredfast.com
Brian Solis

Brian Solis is principal at Altimeter Group, a research firm focused on disruptive technology. A digital analyst, anthropologist, and futurist, Solis has studied and influenced the effects of emerging technology on business, marketing, and culture. Solis is also globally recognized as one of the most prominent thought leaders and published authors in new media. His new book, What's the Future of Business (WTF), explores the landscape of connected consumerism and how business and customer relationships unfold and flourish in four distinct moments of truth. His previous book, The End of Business as Usual, explores the emergence of Generation-C, a new generation of customers and employees and how businesses must adapt to reach them. Prior to End of Business, Solis released Engage, which is regarded as the industry reference guide for businesses to market, sell and service in the social web.
Audrey Cooper

Audrey Cooper is the managing editor of the San Francisco Chronicle — the youngest person and first woman to fill the role at the 150-year-old company. Since becoming the company's top editor, Audrey has prioritized investigative journalism while building a staff focused on the stories and trends that reflect the unique spirit of the San Francisco Bay Area. Under her leadership, the newsroom has won numerous awards for coverage of such events as the deadly San Bruno pipeline explosion caused by safety failures at Pacific Gas & Electric Co.; the potentially disastrous decisions that led to flawed bolts being used in the new Bay Bridge span, and the years-long fight for gay marriage.
Audrey is leading The Chronicle as it reimagines how to attract new readers, most recently announcing that the company would start an in-house incubator to reinvent daily journalism with a digital emphasis. Editor & Publisher magazine named her one of "10 Women to Watch" in the media industry.
A native of Kansas City, Audrey attended Boston University, graduating magna cum laude with separate degrees in journalism and political science. She married her high school sweetheart, Dr. Kirk Seward, the founder of a medical device company. They have an 18-month-old son and live in San Francisco's South Beach neighborhood. In her spare time, Audrey serves as president of San Francisco City Guides, a nonprofit organization of more than 350 volunteers who lead free walking tours of San Francisco. She is also a wicked tap dancer.
Matt Greeley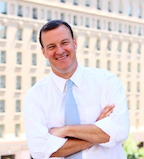 Matthew Greeley is Founder and CEO of Brightidea, the global leader in On-Demand InnovationPipeline Management (IPM) software.
Prior to founding Brightidea, Matthew consulted for Wrenchead.com, helping them to raise capital at a $100 million valuation from investors including: Polaris Ventures, Goldman Sachs, and CBS Corporation. Before joining Wrenchead.com, Matthew co-founded Silicon Valley enterprise software provider Alyanza Software, which was acquired by Niku eight months after founding, yielding triple digit returns to early investors. Matthew began his career at FMK Advisors, an east coast hedge fund, where he focused on marketing and fund raising. He holds a degree in Computer Engineering from Stevens Institute of Technology and studied Creativity and Marketing at Stanford University.
John Mark Troyer

John Mark Troyer is a Director and Social Media Evangelist for VMware. John developed many of VMware's social media and community programs, including the VMware vExpert Program, which works with VMware's most prominent community influencers. John is a co-host of the Geek Whisperers podcast at http://geek-whisperers.com/. This weekly podcast discusses influence and advocacy marketing within enterprise technology communities. John is active on Twitter as @jtroyer and his blog is at http://jtroyer.me/.
Before VMware, John was the CEO and co-founder of Neomar, an enterprise mobile software company. Neomar raised $25M in venture capital and partnered in the pre-iPhone era with such companies as Research in Motion, Palm, BellSouth, and SAP. John has a Ph.D. in Pharmaceutical Chemistry from the University of California, San Francisco. In graduate school John began working on the web; his early award-winning websites included Dining Out on the Web and The Safer Sex Page. John lives with his fabulous and lovely wife, three cats, and a dog with one blue eye on the foggy California coast near Half Moon Bay.
Date and time
Location
Bloodhound (Co-Working Space)
2501 Bryant Street
San Francisco, CA 94107