Actions and Detail Panel
Fireside Chat with Russell Simmons and Jillian Manus
Wed, June 15, 2016, 5:00 PM – 7:30 PM PDT
Description
In partnership with CREATE, General Assembly, and MakerCity LA an intimate fireside chat with Russell Simmons and Jillian Manus. This event kicks off the BAWSE - Creative Women in Tech Conference --> createleaders.co.
Doors open at 5:00, fireside chat to begin at 6:00. A networking reception will follow.
SPEAKERS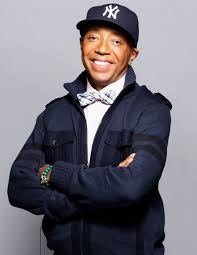 Russell Simmons
Entrepreneur, Author, and Philanthropist
Russell Simmons is an entrepreneur, author, and philanthropist that heads an empire built by rap music. As cofounder of the pioneering record label Def Jam in the 1980s, he helped launch the careers of a number of important artists, such as Run-D.M.C. and the Beastie Boys. His empire includes a clothing line and even an energy drink, but it is his social activism that has caused some to say he might one day make an ideal mayor of New York City.
Born in New York City on October 4, 1957, Russell Simmons began promoting New York City musicians in his early 20s. He partnered with Rick Rubin to create Def Jam Records, and signed artists like the Beastie Boys, LL Cool J, Public Enemy and Run-D.M.C. He later sold his stake in Def Jam to Universal Music Group for $100 million. In addition to his music career, Simmons is an enormously successful entrepreneur and philanthropist.
An ambitious entrepreneur, Russell Simmons saw Def Jam as just part of his hip-hop empire. In 1992 he launched the clothing line Phat Farm, which became a massive success and was later expanded to include the women's line Baby Phat, the more conservative Def Jam University and the sports apparel line Run Athletics. Wielding his Midas touch in other arenas, Simmons also established the management company SLBG Entertainment, several publishing ventures, a beverage company and the advertising agency Rush Media.
A strict vegan and yoga enthusiast, Simmons is also an active philanthropist. He helped found the Hip Hop Summit Action Network, the Rush Philanthropic Organization and the Foundation for Ethnic Understanding. He actively supports PETA and has been involved with various charities aimed at fighting war, poverty and HIV/AIDS. Simmons has also been an outspoken supporter of gay rights and is the author of the motivational book Do You! 12 Laws to Access the Power in You to Achieve Happiness and Success (2007).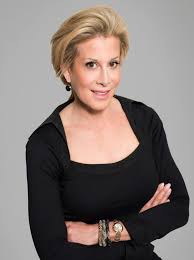 Jillian Manus
Entrepreneur, Investor, and Philanthropist
Jillian Manus is a presently a Managing Partner of Structure VC, a Silicon Valley early-stage venture capital firm providing capital and brand strategy to tech companies focused on creating value in under utilized assets and excess capacity. Structure is the Architects of the Zero Waste Economy. Prior to SC, Jillian has had a multifaceted career as co-director of M & A for Credit Suisse in Zurich, Director of Development for Universal and Warner Bros Studios, TV agent for ICM, Associate Publisher of Upside Magazine. She is the founder of 3 companies, Global Goal Sports Management, Manus Media & Literary Agency and Broad Strategy; a brand acceleration and investment company.

She attended The University of Oxford and NYU where she served on the board of Trustees. Ms. Manus is a highly regarded public speaker, providing political and business commentary in both print and television, including Bloomberg News, Hardball and Fox News.

Jillian sits on numerous corporate and philanthropic boards including Box.org, Center for Investigative Reporting, Duke Engage National, Hyp3r, Iggbo, NYU Tisch School of the Arts, Communities in Schools and College Track. She served seven years as Chair of The Woman's Conference where she joined Maria Shriver to create the largest women's conference in the world; 15,700 women STRONG.

As an active philanthropist, she created the Manus Family Foundation whose mission is "to create paths of safety and self-sufficiency for women and children." The two primary levers of investment for her are education and health. Jillian was recently selected by the San Francisco Business Times as a 2016 honoree for the Most Influential Women in Bay Area Business.
Date and Time
Location
General Assembly Downtown Los Angeles
1933 South Broadway
11th Floor
Los Angeles, CA 90007