Description
Be inspired by a tech leader who has built companies that changed the world.
Jag Bath helped grow Weight Watchers, Gilt and RetailMeNot to unicorn status of having valuations over $1B. As CEO of Favor, Jag led their recent acquisition by H.E.B. and now also serves as Chief Digital Officer for H.E.B. For this fireside chat, Jag will be interviewed by UT Austin's Professor of Innovation, Dr. Bob Metcalfe, who also created a unicorn when he founded 3Com after inventing the Ethernet.

Reserve your seats now as we expect a waitlist to form. With an audience Q&A after the interview, this will be an opportunity for you to ask direct questions to people who have been part of very successful startups! Take advantage of the insightful tips to company building Jag will unpack with Dr. Metcalfe's guidance. Audience members will have the opportunity to ask direct questions to Jag and Dr. Metcalfe following the interview.
What You Can Use This Event For:
-> Gain knowledge you can use to start a company of your own
-> Get excited about the opportunities to participate in UT's startup community
-> Ask experts the big, hard questions you have about building great products and companies
-> Make connections with other Longhorn innovators that you can team up with to create something awesome
Feat. Speaker: Jag Bath, CEO of Favor and Chief Digital Officer at H.E.B.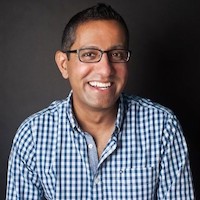 Jag loves to build products that consumers love and companies that talented employees love to be a part of. Prior to joining Favor, Jag was Sr. VP of Product at RetailMeNot which operates the world's largest marketplace for digital offers. He also played multiple VP roles at Gilt Group and played many leadership roles at Weight Watchers over seven years with the company. With success in so many different industries, any entrepreneur is sure to learn something from him!

Interviewed by Dr. Bob Metcalfe, Professor of Innovation and Inventor of Ethernet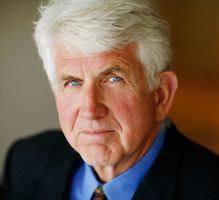 An advisor to Genesis, Dr. Bob Metcalfe is known as an internet pioneer having co-invented Ethernet, founded 3Com and formulated Metcalfe's Law. He's served as UT Austin's Professor of Innovation since 2011 and has previously interviewed many other high-profile leaders on the 40 Acres such as Mark Cuban and Tim Ferris. Dr. Metcalfe also spent a decade as a VC when he was a General Partner at Polaris Partners. His most notable awards include the National Medal of Technology and the IEEE Medal of Honor.