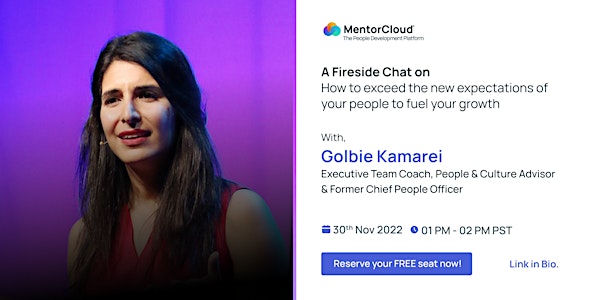 Fireside Chat with Golbie Kamarei
Fireside with Ravi Gundlapalli & Golbie Kamarei - How to exceed the new expectations of your people to fuel your growth
About this event
Today's workforce expects a sense of purpose, a sense of belonging, and the ability to make an impact beyond oneself. Salary and compensation are still important considerations, but work-life balance, recognition, and meaning are critical determinants of where people work.
Remote and hybrid work environments make it even more difficult to connect with our employees, understand their needs, and maintain productivity.
Join Golbie Kamarei in her fireside chat with MentorCloud to understand how to engage successfully with the modern workforce.