Description
Join us for a free lunch as Navy Captain Ed Devinney and COL Matthew W. Dunlop, Ph.D., CISSP explore the "Elevation of Cyber Command".
What you can expect:
- Greater Understanding of Cyber Command's Technology and Business Needs
- Details on U.S. Cyber Command's first Industry Day
- Information on taking advantage of their acquisition branch


Pratt Street Ale House is located directly across from the Convention Center, featuring an easy walk for those attending Cyber Maryland.


The speakers: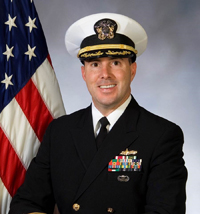 Captain Ed Devinney is a native of Warrington, Pennsylvania. He graduated from the United States Naval Academy in 1990 with a Bachelors of Science Degree in Physics/Oceanography.
CAPT Devinney's initial sea tour was in USS PRINCETON (CG 59), where he served as 1st Lieutenant and then Fire Control Officer from 1991-1994, responsible for the missile and radar systems. He served his Department Head tour in USS VICKSBURG (CG 69) from 1996-1999 as Weapons Officer and Combat Systems Officer. In 2003, CAPT Devinney served as Executive Officer in USS VELLA GULF (CG 72). From 2008-2010, he commanded USS COLE (DDG 67). On COLE, he deployed to the Arabian Gulf and Somali Basin conducting counter piracy and counter terrorism operations in support of OPERATION OCEAN SHIELD.
Ashore, CAPT Devinney served in the Pentagon from 1999-2002, as the SMART SHIP and DDG Modernization Resource Sponsor for the Director, Surface Warfare (N86). In 2003, he reported to the Director, Navy Missile Defense (OPNAV N71), serving as Combat Systems Interoperability and Joint Distributed Engineering Plant (JDEP) Resource Sponsor. From 2004-2007, CAPT Devinney served as the Secretary of the Navy's Surface Warfare's Congressional Liaison to the Senate and House Appropriation Committees. From 2010-2011, CAPT Devinney served as the Joint Urgent Operational Needs (JUONS) and Rapid Fielding Branch Head on the Joint Staff (J8). From 2012-2013, he served as Senate Director for the Office of Secretary of Defense, Legislative Affairs. In 2013, CAPT Devinney was the Maritime Warfare Branch Head for the Navy's Quadrennial Defense Review and subsequently served as Strategy Branch Head for the Director, Surface Warfare (OPNAV N96). In 2014, CAPT Devinney became the Director, Strategic Cyber Defense for the Office of Secretary of Defense, Cyber Policy, in the Pentagon. In August 2016, he was appointed Director, Corporate Partnerships and Technology Outreach for United States Cyber Command in Fort Meade, Maryland. In this position, he is responsible for U.S. Cyber Command's strategic partnerships with commercial industry, Military Services, Academia and Federal Science and Technology Research Labs.
Captain Devinney is a 1995 graduate of the Naval Postgraduate School where he earned a Masters of Management in Financial Management, and was designated a Conrad Scholar for academic excellence in Financial Management. Additionally, Captain Devinney is a 2008 graduate of the Industrial College of the Armed Forces, earning a Masters Degree in National Resource Strategy, specifically focused on the financial sector.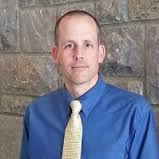 Colonel Matthew Dunlop currently serves as the Director of Applied Research and Development in the Capabilities Development Group in United States Cyber Command. Prior to that assignment, he spent four years in the United States Army Cyber Command in various positions culminating as the Director of the Army's Cyber Black Team. Colonel Dunlop has served in a number of other positions in the Army to include assistant professor of computer science at West Point, computer science faculty mentor at the National Military Academy of Afghanistan, computer network engineer, and combat engineer. Colonel Dunlop holds a Ph.D. in Computer Engineering from Virginia Tech, a M.S. in Electrical and Computer Engineering from Carnegie Mellon University, a M.S. in Engineering Management from the University of Missouri at Rolla, and a B.S. in Mathematics from Gonzaga University.

Learn more:
This lunch is brought to you by AAEDC's Arundel Defense Tech Toolbox. Learn more about how the Toolbox 's financing, expert mentors and workforce training grants can help your business scale up.


A big thank you to our Co-sponsor- Tower Federal Credit Union!