Fireside Chat with CEO of Phoenix New Media and 5 product DEMO's

Saturday, February 16, 2013 from 12:30 PM to 3:00 PM (PST)
Event Details
Join us to meet the heavyweight speaker from Phoenix New Media. Learn how social network and new media change user life styles, and how entreprneuers can work with such new media platforms.
Event: Fireside Chat with CEO of 凤凰新媒体 Phoenix New Media
Time: 12:30pm - 3pm, 2/16/2013, Sat
Location: Hanhai zPark, 97 E Brokaw Rd, San Jose, CA, 95112
Agenda: 
12:30pm - 1pm Registration and Mixer
1pm - 1:45pm: New Media - Meet Phoenix New Media and Phoenix TV
Speakers:
Introduction by Victor Wang, President, Hanhai Investment

Moderator - Laura He, The Entrepreneurs's Club, Forbes

Speaker - Shuang Liu, CEO, Phoenix New Media
 1:45pm - 2:30pm: New Media IT product DEMO
DEMO:
HealthCrowd is a pioneer in mobile messaging for healthcare, having created a high-value premium business by combining the best of Mobile, SaaS, Crowdsourcing & Big Data.
Moxtra is an app for anyone with a project or collection of things they'd like to keep in one place and share with others.

Orbeus, an advanced cloud-based image analysis platform, helps computers see like human.

help TV viewers retrieve any TV ad efficiently and effectively.
On-site new media platform
 Speakers: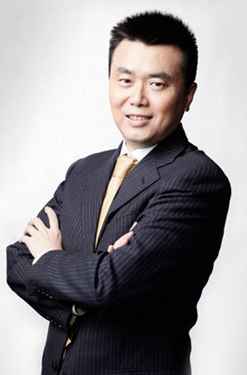 Shuang Liu 刘 爽   
CEO, Phoenix New Media; Executive Board Member and VP, Phoenix TV
凤凰新媒体CEO、执行董事、凤凰卫视有限公司副总裁
Mr. Shuang Liu has been CEO of Phoenix New Media Ltd. since November 2011. Mr. Liu joined Phoenix Satellite Television Company Limited in 2001 and served as its Vice President since 2003. Mr. Liu served at Phoenix TV from 2001, where he has served in various managing positions, including Chief Director of Business Development and Vice President, in charge of investment, finance, investor relationships, legal affairs, public affairs and development of the finance channel. Before joining Phoenix TV, he worked at Simpson Thacher & Bartlett LLP, Milbank, Tweed, Hadley & McCloy LLP and Morrison & Foerster LLP from 1996 to 2001. Mr. Liu serves as Director of Fenghuang On-line (Beijing) Information Technology Co. Ltd. He has been a Director of Phoenix New Media Ltd. since November 2007. Mr. Liu received a JD degree from Duke University Law School, and bachelor's degree from University of International Business & Economic.

从2005年11月接管凤凰新媒体,主导并成功完成了新管理团队的组建、新公司战略的制定、及公司业务运营的全面转型;
1996年获美国杜克大学法学博士;美国纽约州执业律师;
1996年至2001年先后任职于华尔街美邦、美富律师事务所,代表百度、网通、阿里巴巴、网易、搜房网等企业参与企业私幕融资、并购及海外上市,涉及资金愈50亿港币;
2001年至今历任凤凰卫视总裁特别助理、事业发展总监及副总裁,负责上市公司对外投资、融资、投资者关系、法律事务、公关及财经类栏目建设,主导参与中国移动入股凤凰卫视、凤凰新媒体的正式启动、 凤凰与北京电台的同步广播合资、及凤凰户外媒体等项目;
2002年至2007年任香港亚洲电视有限公司高级顾问,代表亚视与林百欣、中信及查懋声集团历经多年谈判完成围绕亚视控股股权的4次增持减持,涉及资金愈20亿港币;
1989年,刘爽作为中国唯一代表,曾参加北极"冰上行"国际探险活动。

Laura He    
The Entrepreneurs' Club, Forbes
Currently based in San Francisco, I cover billionaires and Chinese entrepreneurs for Forbes. A new graduate from Stanford University's journalism program, I've worked for China's largest and official news agency as business reporter and news anchor. I joined the news agency as Beijing-based reporter and later Hong Kong-based correspondent, covering economies, companies, markets and governments. Meantime, I anchored news at Hong Kong-based CNCTV and wrote columns for China's leading newspapers, such as International Herald Leader, Shanghai Securities Journal, Reference News, etc. While at Stanford University, I covered tech firms and entrepreneurs in the Silicon Valley for Peninsula Press, a hyperlocal news site powered by Stanford's Graduate Program in Journalism.
Follow me on Twitter @LauraLiuHe My email: lhe@forbes.com Tips and story ideas welcome.
When & Where

Hanhai Z-Park Investment
97 E Brokaw Rd
San Jose, CA 95112


Saturday, February 16, 2013 from 12:30 PM to 3:00 PM (PST)
Add to my calendar
Organizer
Hanhai Investment Inc.
Hanhai Investment, Inc. is the first Sino-U.S high tech business incubator in the Silicon Valley. An incubator hub features over 100 innovative startups. Our 80,000 sq. ft. office is fully equipped to allow many startups to immediately begin their operations. 
Hanhai Investment's parent company, Hanhai Investment Group is a multi-tech investment platform focused on cross-cultural startup development through investments and consulting. It has been the leader in startup incubation for over 10 years in China.
Headquartered in Beijing, China,  Hanhai Investment Group have 5 national level incubators ( located in China ), 3 Sino-US Innovation Centers ( located in Beijing, Shenzhen and Qinhuangdao, China ), and 4 Sciences and Technology Parks ( located in US, Canada and Germany ) . These create an international networking platform for entrepreneurs, investors and mentors.
Fireside Chat with CEO of Phoenix New Media and 5 product DEMO's