FIRESIDE CHAT WITH BRENT AHERNS -Canaan Partner, MedTech Serial Success
About this event
ABOUT THIS EVENT
Life Science and HealthTech Entrepreneurs invites you our next Fireside Chat—a rare "Unleashed" Fireside with Silicon Valley Mastermind Brent Ahrens.
Our esteemed guest for this installation is Brent Aherns, General Partner at Canaan Partners, one of the hottest, most innovative and sought-after venture capital firms in Silicon Valley. Several of Brent's prior investments are well known: Calixa Therapeutics (acquired by Cubist Pharmaceuticals), Cerexa (acquired by Forest Labs), Data Sciences International (acquired by Harvard Bioscience), DexCom (IPO), Durata Therapeutics (IPO), Elevation Pharmaceuticals (acquired by Sunovion Pharmaceuticals), Peninsula Pharmaceuticals (acquired by Johnson & Johnson), Revivant (acquired by ZOLL), Spinifex Pharmaceuticals (acquired by Novartis).
Our Moderator for the event, Roger Rappoport, is the leader of Procopio's Emerging Growth and Venture Capital practice group. Roger is the founder of Access Silicon Valley (ASV) and Life Sciences and HealthTech Entrepreneurs (LSAHTE). He will take the audience through a discussion of the following topics:
The most efficient and effective ways to raise capital in today's environment,The do's and don'ts of fundraising,Building and scaling a company including curating an attractive company culture, from both the investors' and founder's perspective.
Biotechnology, pharmaceutical, medical device, genomics or diagnostics start-up as well as early stage entrepreneurs will gain a practical perspectives and insight into:
The fundraising process,
What investors are looking for,
How to reach them,
What entrepreneurs need to do (and not do) to get a meeting and raise a successful round,
Common early stage mistakes that entrepreneurs make that can impact fundability.
Join Life Sciences and HealthTech Entrepreneurs for this interactive, audience-driven morning of insights from the poised vantage one of the most interesting and inspiring leaders who's made it BIG in California!
AGENDA12:00PM – 12:15PM – Speaker Introductions
12:15PM – 2:00PM – Fireside Discussion
2:00PM – 2:30PM – Audience Q & A
SPEAKER BIOS:
Brent Aherns
Brent Aherns is Brent leads investments in an array of healthcare companies, with a focus on biopharma and med tech. He joined Canaan in 1999 as a member of the Kauffman Fellows Program. Brent focuses on healthcare investments and has led investments in life sciences companies such as DexCom (DXCM), Revivant (acquired by ZOLL), Peninsula Pharmaceuticals (acquired by JNJ), Cerexa (acquired by FRX), Calixa (acquired by CBST), Durata Therapeutics (DRTX), Elevation Pharmaceuticals (acquired by DNPUF); and Spinifex (acquired by NVS).
About Canaan Canaan is an early-stage venture capital firm that invests in visionaries with transformative ideas. While we love speedy success, we're acutely aware that greatness comes in many forms and at different times. That's why we're not afraid to break the mold to bring something spectacular to life.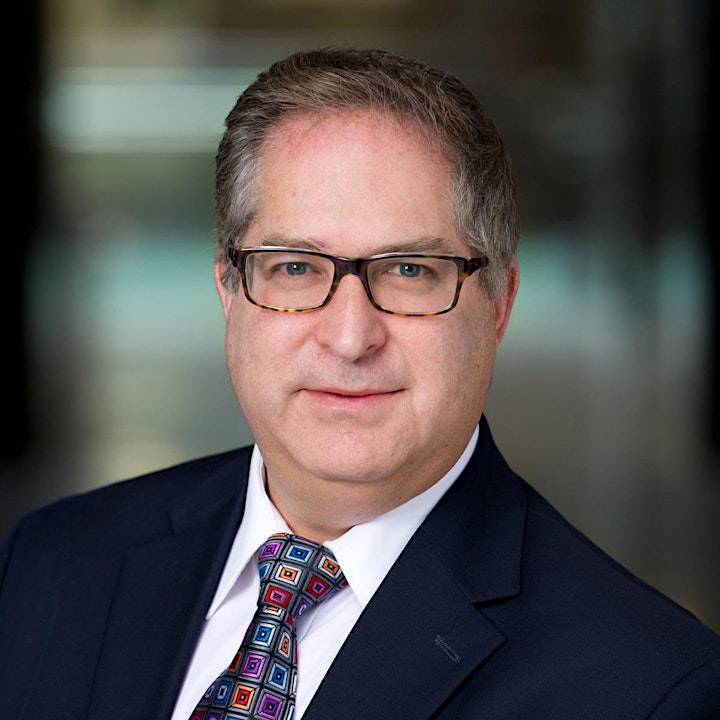 Roger Rappoport
Roger Rappoport is the founder and leader of Procopio's Emerging Growth and Venture Capital Practice Group.
He has extensive experience in advising startup and well-established emerging growth companies, primarily in the life sciences, healthech, medtech, software, information technology, Internet, fixed and mobile communications technology and cleantech sectors. Roger is the co-author of "Investor Agreements in a Financing Transaction" a chapter in Financing California Businesses," California Continuing Education of the Bar, Co-author of "Considerations for Angel and VC Funded Startups and Emerging Growth Companies Considering a Loan Under the Paycheck Protection Program" and Co-author of "Changes in Convertible Instruments for Early Stage Financings."
Roger is a frequent speaker and panelist on topics and issues related to the development and implementation of a company's formation and funding strategy.
Before attending law school, he was the founder of a technology company with $10 million in revenue.
Roger is very connected with investors in Silicon Valley and beyond and is an active angel investor. As an attorney, he has been involved in hundreds of transactions such as merger and acquisition transactions, private equity and venture capital financing transactions, and complex restructuring transactions.
Roger is also the founder of Access Silicon Valley, a platform for entrepreneurs, on a global basis, to gain access to Silicon Valley's best and brightest Venture Capitalists, "been there done that" entrepreneurs, and experts. Take a closer look at the Access Silicon Valley Video Fireside Chat Series hosted by Roger, with representatives of some of the Valley's most high profile VCs, such as Andreessen Horowitz, Foundation Capital, Floodgate, Venrock, Canaan Partners and more.
ABOUT OUR SPONSOR
Since 1994, Tech San Diego has provided a unifying voice for San Diego's technology community, fostering growth and business acceleration through collaborations between industry, education, and government. We support members from all sectors of the technology industry, including cybersecurity, big data, robotics, SaaS, biotech/healthcare, Internet of Things, defense, telecom and more.
Tech San Diego focuses on the real needs of small-to-mid-sized companies, which contribute greatly to our region's flourishing innovation hub, which has more than 100,000 innovators, thought leaders, scientists, engineers and tech leaders. Together, we can make San Diego a world-class center of innovation, technology, and quality of life.
Organizer of FIRESIDE CHAT WITH BRENT AHERNS -Canaan Partner, MedTech Serial Success