Description
Dinner and refreshments are provided. Space is extremely limited. RSVP early.
AGENDA
6:00pm - 6:45pm: Light dinner/refreshments, networking, demos/sponsors
6:45pm - 7:00pm: Demo Table/Sponsor Introductions
7:00pm - 9:00pm: Discussion with Paul & Adi
----------------------------------------------------------------------------
Access Silicon Valley invites you to the final Fireside Chat of 2017 -- "Investors and Their Portfolio Companies," where investors and their star portfolio companies discuss topics relevant to entrepreneurs and investors.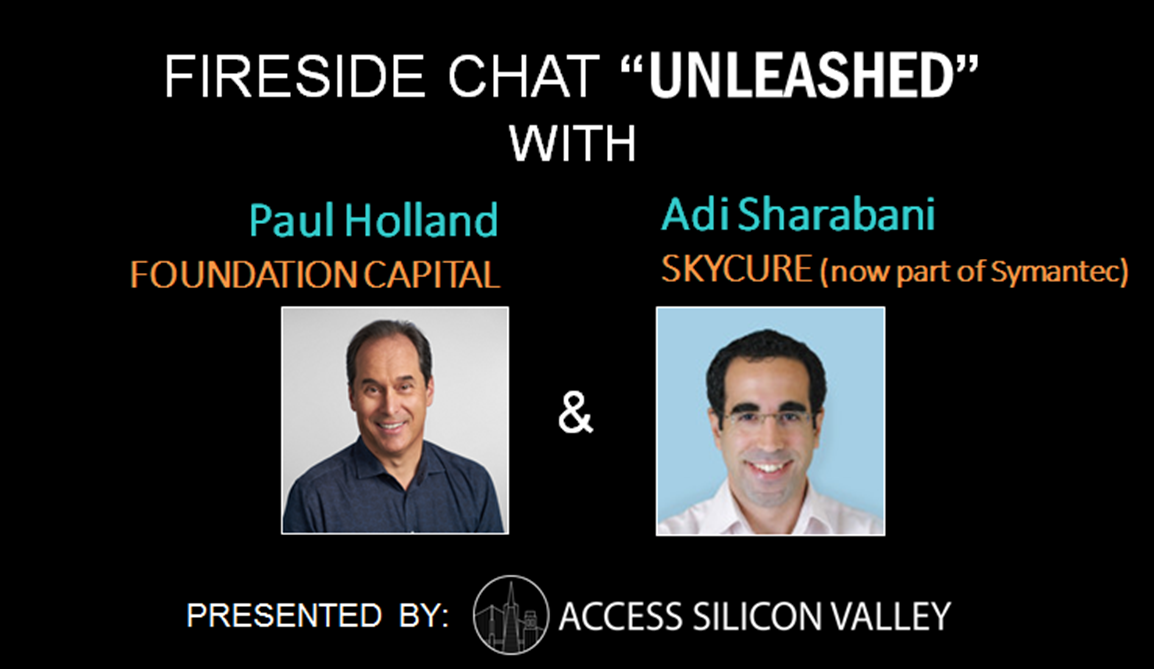 Joining us for this rare edition are two of the most brilliant software & security guru's. PAUL HOLLAND is a VC & General Partner at Foundation Capital, one of the hottest, most innovative and sought after venture capital firms in Silicon Valley. You may have heard of a few of their investments:
In July, one of Paul's most notable investments came to fruition when Israel-based Skycure, a leader in mobile threat defense, was acquired by Symantec, the world's leading cyber security company. ADI SHARABANI, co-founder and CEO of Skycure will join Paul on the stage to share his incredible Silicon Valley "Cinderella Story". Having only started Skycure 5 years ago before his big exit, we all could learn a thing or two from Adi!
Roger Rappoport, founder of Access Silicon Valley, and leader of Procopio's Emerging Companies and Venture Capital practice group, will moderate this Fireside Chat "Unleashed" discussing: the most efficient and effective ways to raise capital in today's environment; the do's and don't's of fundraising; and, building and scaling a company and the culture of that company, from both the investors' and founder's perspective. Entrepreneurs will gain a practical perspective and insight into the fundraising process, what investors are looking for, how to reach them and, most importantly, what entrepreneurs need to do (and not do) to get a meeting and raise a successful round.
Additionally Roger will explore Skycure's relationship with Foundation Capital, honing in on that unique bond between a VC and entrepreneur, as well as Adi's journey, from his early days as an entrepreneur in Israel, to leading the security division at IBM, and becoming a co-founder of Skycure.
Join us for this interactive, audience-driven evening of insights from the perspectives of two of the most interesting and inspiring leaders who've made it big in Silicon Valley!
Don't miss PAUL HOLLAND & ADI SHARABNI unleashed!!
CURRENT DEMO SPONSORS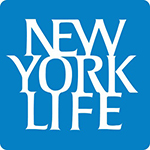 New York Life - (Thu N Nguyen "Tracy") Being good at life means treating your business like your family – making sure that everyone's on the right path towards financial security. With over 170 years of expertise, New York Life Insurance Company can help find the best plan for your business and the employees who help it grow as well as help plan your family's financial future
DEMO/SPONSOR TABLES
Reserve a demo or sponsor table and get great exposure!
Demo/Sponsor table includes:
- 1 (one) event ticket
- 1/2 shared Demo Table
- Promotion before live event during networking session
You will also be able to talk for one minute in front of the entrepreneurs, investors, innovators and tell them about your company.
NOTE: This venue does not have guest wifi access. Power access cannot be guaranteed, please come prepared.
Limited availability; first come, first served.
BIOS

Foundation Capital
Foundation Capital is a venture capital firm dedicated to the proposition that one entrepreneur's idea, with the right support, can become a business that changes the world. The company is made up of former entrepreneurs who set out to create the firm they wanted as founders. This forward-thinking team of VCs has helped companies like Lending Club change the way money is lent and borrowed, Sunrun reinvent the residential clean energy market, and Netflix revolutionize media distribution and consumption, among many others.
Foundation Capital is currently invested in more than 60 high-growth ventures in the areas of consumer, information technology, software, digital energy, financial technology and marketing technology. These investments include AdRoll, Beepi, Bolt Threads, DogVacay, Kik, ForgeRock, Lending Home, Localytics and Visier. The firm's twenty-six IPOs include Lending Club, OnDeck, Chegg, Sunrun, MobileIron, Control4, TubeMogul, Envestnet, Financial Engines, Netflix, NetZero, Responsys and Silver Spring Networks. Read more at www.foundationcapital.com.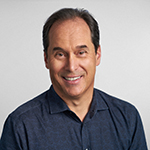 PAUL HOLLAND
General Partner, Foundation Capital
Paul helps take start-up companies from zero to $100M quickly. Professionally, Paul's favorite place to be is "inside the tornado" of a fast growing, dynamic start-up. He has helped to generate over $13B in market capitalization in his operating career.
He invests in the IT, consumer, and digital energy sectors; and is on the boards of Homesuite, Peerspace, SkyCure, Dreambox Learning, Kik and InsideView. Past investments include Chegg (CHGG), MobileIron (MOBL), Coverity (acquired by Synopsys), Averail (acquired by MobileIron), Conformia (acquired by Oracle), Ketera (acquired by Rearden Commerce), RouteScience (acquired by Avaya), Talking Blocks (acquired by Hewlett-Packard), and TuVox (acquired by West).
Paul began his career at SRI International, where–as he likes to tell his kids–he was like a "human Google," conducting inquiries on a broad variety of topics for Global 2000 companies. He received his MBA from UC Berkeley, MA from University of Virginia, and BS from James Madison University.
Paul, his wife Linda, and their three teenage daughters live in tah.mah.lah, their aggressively "green" house in Portola Valley. Paul is a former president of the Western Association of Venture Capitalists; and is the producer of Something Ventured, a critically acclaimed documentary about the early days of the Silicon Valley. He has guest lectured on entrepreneurship at Stanford, Harvard, Columbia, Dartmouth, MIT, and James Madison University.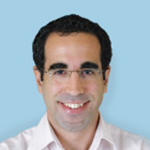 ADI SHARABANI
SVP, Modern OS Security, Symantec Corporation
Adi Sharabani is the CEO and co-founder of Skycure, the leader in the Mobile Thread Defense field that was recently acquired by Symantec (July 2017). A world-renowned security expert with years of experience in enterprise software, Adi was formerly the leader of security for IBM software products. He came to IBM through the acquisition of Watchfire, a market leader in the field of application security, where Adi built and led its security and research group. Adi holds more than 25 patents in the security space, and his works, presentations and keynotes are regularly given the highest accolades at prestigious conferences. Adi earned a BSc in Mathematics and Physics from Tel Aviv University, and is a fellow in Professor Yuval's workshop for science, technology and security. Committed to cyber security education, Adi has been a teacher and education advisor, playing a key role in the vision and implementation of the cyber defense curriculum for high school students in Israel majoring in cyber security.
After compiling decades of leadership in cyber security, Adi co-founded Skycure with the central idea of improving mobile security with a more proactive and predictive Mobile Threat Defense solution. In an interview for the RSA Conference blog, Adi notes, "Organizations [need] the ability to evolve to address the changing nature of [mobile security] attacks… for the most part, devices are simply running naked." Adi embraces cyber security research and development, realizing that only through targeted research and continuous innovation can mobile security evolve into intelligent and highly active security for organizations.
ORGANIZER

PREMIER SPONSORS

Procopio - Ranked among the Best Law Firms by U.S. News & World Report from 2014-2016.

VentureMoney Management Co. – Investment firm headquartered in San Diego.