Fireside Chat w/ TaskRabbit Founder, Leah Busque, Startups Uncensored #54
Description
This month's Startups Uncensored will be a fireside chat with TaskRabbit Founder, Leah Busque, hosted by Comparably Co-Founder and CEO, Jason Nazar.
About Leah:
A pioneer of the sharing economy, Leah launched TaskRabbit in 2008 as a way to help people connect and get more done, every day. Since that time, she has been named one of Fast Company's "100 Most Creative People in Business," raised $50 million in venture funding, and expanded the company internationally. Prior to founding TaskRabbit, Leah earned a B.S. in Mathematics and Computer Science from Sweet Briar College and worked as a Software Engineer at IBM. She currently lives in San Mateo with her husband, daughter, and cuddly black lab, Emerson.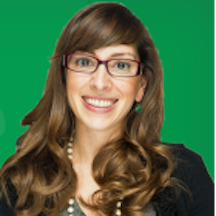 About Jason:
Jason is the CEO of Comparably, the online platform for transparent workplace compensation & culture. Jason is an active tech entrepreneur, investor, & writer in Southern California. Before Comparably, Jason founded Docstoc, the largest content site to help small business. Jason also created Startups Uncensored, the longest running and most widely attended technology gathering in SoCal. Jason received his JD/MBA from Pepperdine University & BA from UCSB where he was the student body president of both universities. He's currently serving as one of two Entrepreneurs in Residence for the City of Los Angeles, appointed by Mayor Garcetti. He's a frequent and popular writer on Forbes, Wall Street Journal & Business Insider. Jason also currently serves on the board of Carelinx, Collab Studios, and Flo.
PAST STARTUPS UNCENSORED EVENTS:
To watch the videos of all the past Startups Uncensored Events visit: http://www.jasonnazar.com/startups-uncensored/
*past guests included the Founders/CEOs of: Box, Angelist, Intuit, Eventbrite, Whisper, StyleSeat, Dollar Shave Club, Udemy, Chegg, Kiva, Techcrunch, Recode, One Kings Lane, Honest Co, LegalZoom, Glide, TrunkClub, TigerText, Klout, Returnpath, Cornerstone on Demand, GetSatisfaction, ODesk, 99Designs, SurveyMonkey, SearchEngineLand, DemandMedia & Crowdfunder.