Fireside Chat on Transportation with Councilmember Mike Bonin (Hosted by Angelenos Against Gridlock)

Friday, April 11, 2014 from 6:45 PM to 9:00 PM (PDT)
Event Details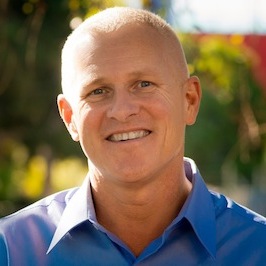 Angelenos Against Gridlock

Fireside Chat on Transportation: The 405, Traffic, Transit, Biking, & More 
with Los Angeles Councilmember Mike Bonin, L.A. City Council Transportation Committee Chair, Metro Board Member & Expo Line Construction Authority Vice Chair
In conversation with Angelenos Against Gridlock President David C. Murphy, on speeding up the pace of progress, the 405, rail through the Sepulveda Pass, bike share, bike safety & bike amenities, Westside gridlock, transit-oriented development, rail to LAX, the Expo Line, the Subway to the Sea—and the broader vision for improving mobility.
Friday, April 11, 2014 (6:45 p.m. doors open / 7:30 p.m. event) at the Moss Theater at New Roads School, 3131 Olympic Boulevard, Santa Monica, CA 90404. The Moss Theater is part of New Roads' extraordinary new multimillion dollar Capshaw-Spielberg Center for Arts and Educational Justice at the Herb Alpert Educational Village.
Free -- Please RSVP.
About Councilmember Bonin: Mike Bonin represents the 11th District on the Los Angeles City Council. A regular user of mass transit who commutes to work by bus or train at least once a week, he is chair of the council's Transportation Committee, a member of the Metro Board and vice chair of the Metro Expo Line Construction Authority. Mike is a strong advocate for increasing our transportation choices, and believes we can relieve traffic and create livable streets and neighborhoods through greater use of rail, bus, bikes and walking. Mike lives in Mar Vista with his partner, Sean Arian, a policy expert in economic development and green jobs creation. Mike is a member of St. Monica's Church in Santa Monica. A former newspaper reporter, Mike graduated from Harvard University in 1989 with a B.A. in U.S. History.
About Angelenos Against Gridlock:  Angelenos Against Gridlock's pro-transit, pro-bike, anti-gridlock work has led to coverage on the front page of the Los Angeles Times and on Good Morning America, KCRW's "Which Way, L.A.?", KPCC, KNBC, KABC, KCAL, and in the LA Daily News, LA Weekly, Curbed LA, Wired, LA Observed and more. Read more about us at endinggridlock.org/about. Angelenos Against Gridlock is headquartered in downtown Santa Monica and is led by its President, David C. Murphy, and is fiscally sponsored by the Rose Foundation for Communities and the Environment, a nonprofit, 501(c)(3) organization.  Follow us on Twitter at @EndingGridlock and follow David at @DavidCMurphy. (The Twitter hashtag for conversing at the event will be #endinggridlock.)
DIRECTIONS & DETAILS
The Moss Theater is on New Roads School's high school & middle school campus at 3131 Olympic Boulevard, Santa Monica, CA 90404, inside the Herb Alpert Educational Village/Capshaw-Spielberg Center building, which sits directly on Olympic Blvd, west of Centinela Ave.
Transit / Biking Encouraged • Served by Big Blue Bus Route 5 • Free On-Site Parking & Street Parking.
NOTE: Space is limited -- we cannot guarantee entry unless you RSVP and arrive by 7:30. 
If you haven't registered in advance, on-site registration will be available on a space-available basis, with RSVPs of no-shows released at 7:30 to those standing by.
SPECIAL THANKS:
Special thanks to The David Bohnett Foundation for sponsoring our David Bohnett Global Thought Leaders speakers series, and to  New Roads School. 
SPONSORS
Angelenos Against Gridlock thanks its donors and event sponsors, who make our work possible: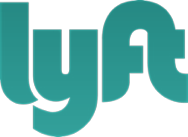 Elon Musk
Robert A. Day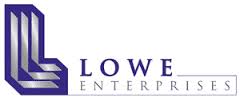 (Michael Schneider)
ADDITIONAL SPONSORSHIPS AVAILABLE: Contact dmurphy@endinggridlock.org for event sponsorship benefits & details regarding this event. For general donation information for Angelenos Against Gridlock's 501(c)(3) nonprofit fiscal sponsor, the Rose Foundation for Communities & the Environment, visit our website.
PARTNERING ORGANIZATIONS
This event is part of Angelenos Against Gridlock's speaker series, made possible by the David Bohnett Foundation, and we thank our event partners and advisors.

MEDIA PARTNERS


CONTACT US / FOR MORE INFO
Contact us if you have any questions.
Note: simply contact us if you don't want to receive future emails from Angelenos Against Gridlock -- otherwise, by RSVPing you consent to receive emails from us about future events and news. Thank you.
Image credit (Councilmember Bonin): by Tompontress (Wikipedia), used under CC-BY-SA 3.0.

When & Where

The Moss Theater at New Roads School's Capshaw-Spielberg Center at the Herb Alpert Educational Village
3131 Olympic Blvd
Santa Monica, CA 90404


Friday, April 11, 2014 from 6:45 PM to 9:00 PM (PDT)
Add to my calendar
Organizer
Angelenos Against Gridlock is an advocate for a world-class transportation system for Los Angeles County, the most populous county in America. We believe Angelenos deserve a world class transportation system, with a fully built out subway/light rail network, bike safety improvements, far more frequent Metrolink commuter rail service, timely fixes to gridlocked freeways and roads, and other solutions already seen in other cities around the world.
Angelenos Against Gridlock is fiscally sponsored by the Rose Foundation, a nonprofit, 501(c)(3) organization. Read more about us at http://endinggridlock.org/