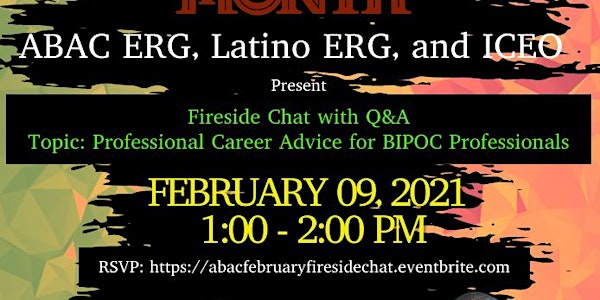 Fireside Chat on Career Advice for BIPOC Professionals
Fireside chat sponsored by ABAC ERG, Latino ERG, & ICEO w/ Paul Francisco and moderated by Dr. Asegun Henry.
About this event
Paul is the Chief Diversity Officer and Head of Workforce Development programs at State
Street Corporation. In these roles, Paul leads the implementation of State Street's global diversity, equity, and inclusion strategies. He also oversees the execution of workforce development strategies and the Affirmative Action planning.