Fireside Chat Dinner with Ana Weber - 360 Degree Success Coach, Speaker

Thursday, July 24, 2014 from 6:00 PM to 9:30 PM (PDT)
Event Details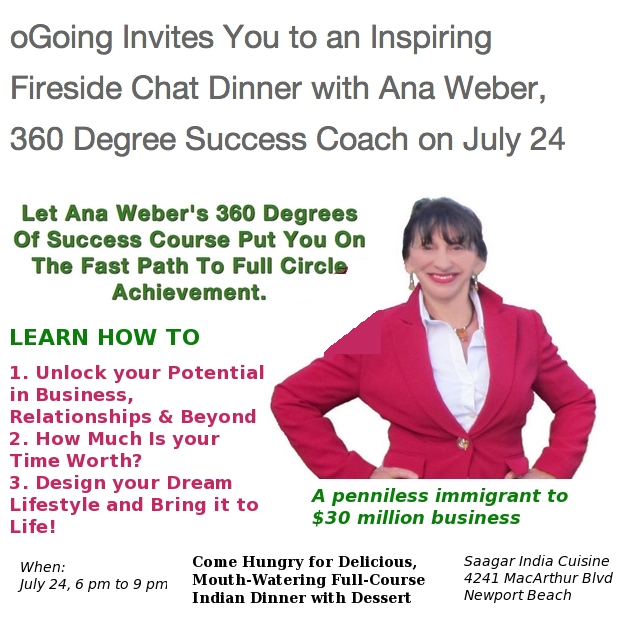 It's Not Often That We Get to Meet An Amazing Person Face-to-Face
We are hosting an exclusive Fireside Chat Dinner with an amazing speaker who will share with us how we can Unlock our Full Potential in Business and Life. Her name is Ana Weber - best-selling author, business coach and turnaround expert who has been featured on major national television networks, radio shows and print publications.
"I've always taught my clients that passion converts tomorrow's illusions into today's reality, and that life is a something that they can color as their journey unfolds." 360 Degrees of Success, Ana Weber
Weber, whose passionate and powerful approach to life and business is vividly illustrated across her 17 books -- including the best-selling "The Money Flow", which was named the best business motivational book of 2013 by USA Books, and the best international business motivational book of 2014 by International Books. 
We are privileged to have Ana share her insights with us in an intimate setting. You will be able to meet her one-on-one and ask her questions. I would love to have you there. Don't miss out on this one-of-a-kind event.
Why attend?
1. Unlock Your Full Potential in Business or Life
2. Understand and Leverage Your Maximum Time Value
3. Achieve Your Dream Lifestyle
Fast Path To Full Circle Achievement in Business and Life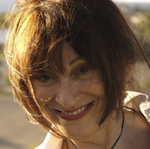 Ana Weber-Haber is THE 360º Business and Personal Coach. Best selling Author | Financial Turnaround Expert 
Ana is a master at coaching entrepreneurs faced with challenging business issues. Her simple and powerful approach to life and business is documented in her best selling and inspiring books, The Money Flow and Money, Relationships, Energy, Time: The Four Essential Ingredients for 360° Business and Personal Success.
Ana progressed from being a penniless immigrant from Eastern Europe to starting over in Israel and the United States; eventually becoming a successful executive and entrepreneur. She was instrumental in increasing a company's annual revenues of $250,000 to $62 million in five years, and another business' revenue from $100,000 to $12 million in three years. Despite the recession, she tripled sales to $30 million at her current company. Ana is a financial turnaround and time management expert who specializes in coaching entrepreneurs of small to medium-sized businesses. She helps owners align their passion and values with their business goals and life dreams. Ana provides them with practical concepts and tools to apply to their money and time management issues as well as business and personal relationships.
Ana's warmth of spirit, sense of possibility and resilience are evident in her coaching, writing and relationships. She shares lessons from her multifaceted life and career to mentor others towards achieving their own success. 
The Best Food
Do you love delicious, mouth-watering Indian food? Come hungry... You are going to love the multi-course dinner, the service, and the place.
Schedule for our Exclusive Business Networking Dinner event:
6 pm to 6:30 pm
   Registration
6:30 pm to 7:30 pm
   Business Networking
7:30 pm to 8:00 pm
   Sit-down Dinner, One-Minute Intros
8:00 pm to 9:00 pm
   Our Keynote speaker Ana Weber
9:00 pm to 9:30 pm
   Business Networking

Each Fireside Chat is limited to 50 professionals for maximum engagement. Register early!

Our Event Sponsors:
Hunter-Broker
We sell homes fast for market value or more with our 9-Day Marketing Blitz (which includes 5 Mega-Open Houses) and our unique Buyer Bidding-War, the ONLY fair & fun way for buyers to buy. 
Our proprietary approach eliminates most of the stress of selling... we get top dollar quickly, with minimum life disruption, and our sales are REAL sales that actually close,

Co-Host for Fireside Chat Series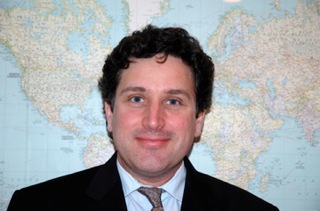 Michael Stark, Broker Realtor, CalBRE# 01207862
SouthernCaliforniaBroker.com
"Helping  People  Succeed  In  Real  Estate  Since  1996"
The Ogoing.com Fireside Chat Dinner Series is curated and co-hosted by Michael Stark. For more info about Michael Stark, please enjoy checking out his website at SouthernCaliforniaBroker.com 
oGoing Invites You to an Inspiring Fireside Chat Dinner with Ana Weber, 360 Degree Success Coach on July 24
Have questions about Fireside Chat Dinner with Ana Weber - 360 Degree Success Coach, Speaker?
Contact oGoing
When & Where

Saagar Fine Cuisine of India
4241 MacArthur Blvd
Newport Beach, CA 92660


Thursday, July 24, 2014 from 6:00 PM to 9:30 PM (PDT)
Add to my calendar
Organizer
oGoing
Want to explode your social media and digital marketing in 2016? Still doing marketing the old way? Jumpstart and fire up your marketing now Get your free consulting today
Get found online by your local customers, share your story, promote your products and services and attract new customers on oGoing.com - The Local Business Network

oGoing.com is USA's leading local small business network. Small businesses are vital to America's economic future; 28 million small businesses create two-thirds of all new jobs and spend more than $6 trillion dollars annually. Although 97% of all customers look online for local products and services, 63% of small businesses do not have a website. oGoing gives business owners and entrepreneurs a powerful social media marketing platform that promotes the business, attracts new customers, boosts online visibility, improves website traffic and accelerates sales. Did you know that many oGoing small business profiles are ranked on the first page of key search engines? 

On oGoing.com, small businesses instantly promote their products, share their latest deals and services, post their news and events, and make new connections. oGoing helps owners find new customers and jump start sales using the latest social media platform. oGoing is the small business social network to explode your social media brand and engage with your customers. If you are a small business that wants consistent results using social networking, business networking and social media marketing, oGoing is the solution. Think of oGoing as the Business Connector! It takes less than five minutes to get started, and once you are connected, you will come back to do more!
 
oGoing CEO & Founder Sanjay Dalal is highly passionate about creating small business opportunities and helping small businesses succeed and grow! He has hosted over a dozen social media marketing bootcamps since 2011, trained and consulted over 1,000 small business owners and entrepreneurs, is a frequent speaker on social media, and loves to share social media best practices and marketing case studies.

Learn more about oGoing here
Questions: Go here: http://ogoing.com/contactus
Fireside Chat Dinner with Ana Weber - 360 Degree Success Coach, Speaker